Inside Serenbe: Georgia's Utopian Wellness Community
Inside Serenbe: Georgia's Utopian Wellness Community
By Esme Benjamin
When you think of wellness destinations it's likely to be Costa Rica, with its pura vida lifestyle, or Bali, with its bounty of traditional healers, that spring to mind, but venture to the town of Serenbe, Georgia and you'll find a community that's setting the standard for wellness oriented living and vacationing.
Founded by hospitality veterans and developers Steve Nygren and Marie Lupo Nygren, Serenbe is composed of three connected hamlets, nestled amongst bucolic pastures and protected forestland. While immersing residents and guests in nature is one of the town's primary pillars (Serenbe is an internationally celebrated example of biophilic design), its holistic approach to wellbeing also encompasses art, education, good food and accessible health facilities, including its new retreat center, Portal.
Launched in October 2021 for custom private retreats, Portal will begin hosting its own three-night Signature Experience Retreats this January. As well as enjoying nutritious chef-prepared meals, yoga classes, spa treatments, meditation and access to acres of tranquil nature, vacationers will tap into Serenbe's secret sauce: A close-knit community of 850 residents, whose enviable lifestyle makes it tempting to relocate.
We caught up with Serenbe founder Steve Nygren to talk about how he built the town, what sets wellness retreats at Portal apart, and why community is so important to our health.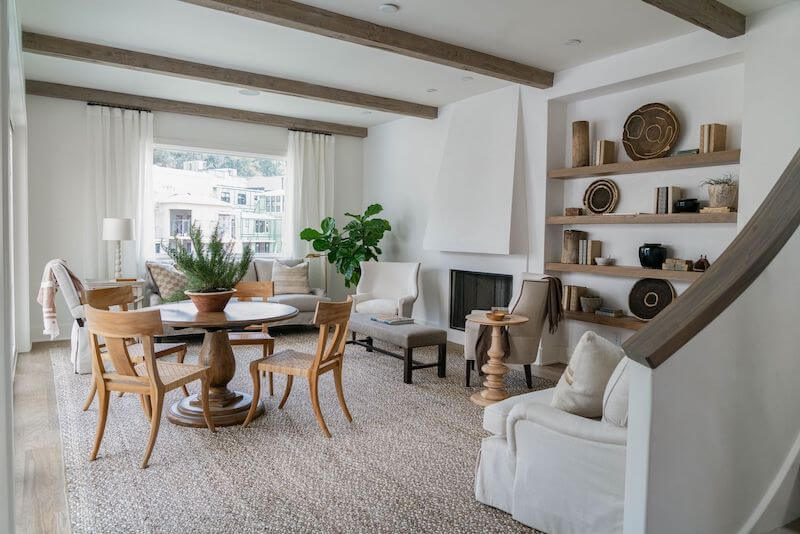 Esme Benjamin: How would you describe Serenbe for somebody who isn't familiar?
Steve Nygren: For us it feels like a utopia in the woods. We are known as the best example of biophilic community design – design that connects people to nature and each other. Everything that's happened with the pandemic has really brought a spotlight onto us because people have analyzed where they're living and the impact on their wellbeing.
EB: I know wellbeing has always been one of the foundational pillars of the town. How have you created a place that speaks to wellness in a really holistic way?
SN: I grew up on a generational farm, so I understood connection with nature as a lifestyle. Then I studied architecture and ended up in hospitality. When I realized I was going to be a developer, I started pulling from a whole reservoir of ideas and impressions from travel – places that spoke to me and the kind of places I'd like to live. We created pillars based on what, according to our research, really creates vitality and growth in a place: agriculture for nourishment, arts for inspiration, education for awareness and health for wellbeing.
EB: Serenbe is divided up into different neighborhoods or "hamlets." How do the pillars show up in each hamlet's theme?
SN: All four pillars are threaded throughout the whole community, but we have tried to establish commercial centers for each hamlet based on one of those pillars. That's not to say that the hamlet of Selborne is the only place an art gallery can go or Mado is the only place you can have a yoga studio, but the intention was to build physical places that specifically address one of those four pillars.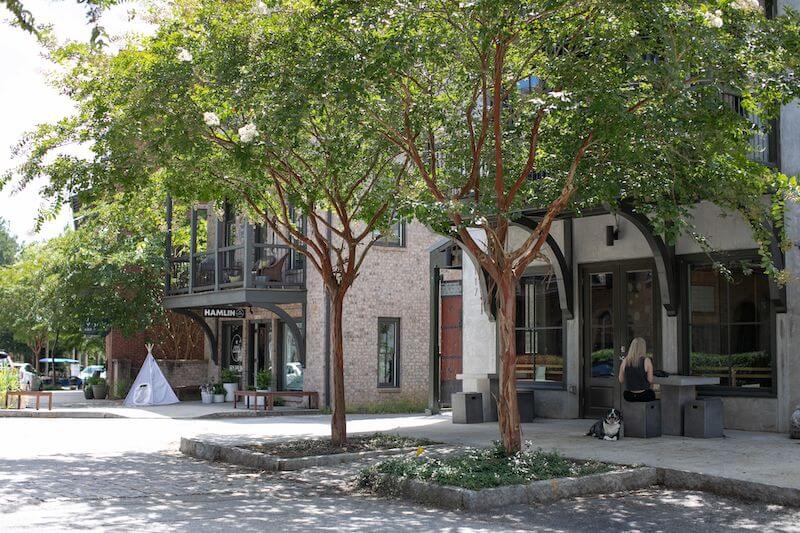 EB: Recently, you launched a retreat concept in Mado, the wellness-focused hamlet, called Portal. Tell us about the inspiration for that.
SN: We had talked about the fact that a wellness community needs a destination spa and boutique hotel. I got invited to a conference held by the Global Wellness Institute in Marrakech and suddenly I was in front of the top wellness hospitality brands in the world – brands we hoped to partner with to open this retreat destination – but in the end none of them were a perfect fit. Eventually, we decided to create our own, and that was the beginning of the Portal. I went to the ashram in Topanga Canyon every year for many years, so that was a model we wanted to emulate. We aimed to have groups come and run their own wellness programs from our facility, which has everything you need for a retreat, including seven bedrooms, a hot tub and a central dining room. It's also right next door to our wellness building, which has a yoga studio and gym and spa.
EB: How does a wellness vacation at Portal differ from similar retreat trips?
SN: When you go on an art or wellness retreat, there's a tendency for them to be remote. We start to associate that feeling – the calm and the sense of discipline – with remoteness. At Serenbe, we wanted to offer programs that are within a community, and as the week moves on the group eats at a local restaurant, the idea being that attendees are conditioned to understand that they can be in an urban setting and still create this lifestyle for themselves.
EB: I noticed you have a buy-out option, so a group could enjoy a bubble retreat just for them and their group?
SN: That's right. And it's set up with a chef's kitchen that locks off, so you can hire a cook to come in and provide your meals with minimal contact. We will be offering public retreats from January, and we are working out COVID protocols for those, but attendees get a room and a bathroom to themselves so they can be safe in their own space.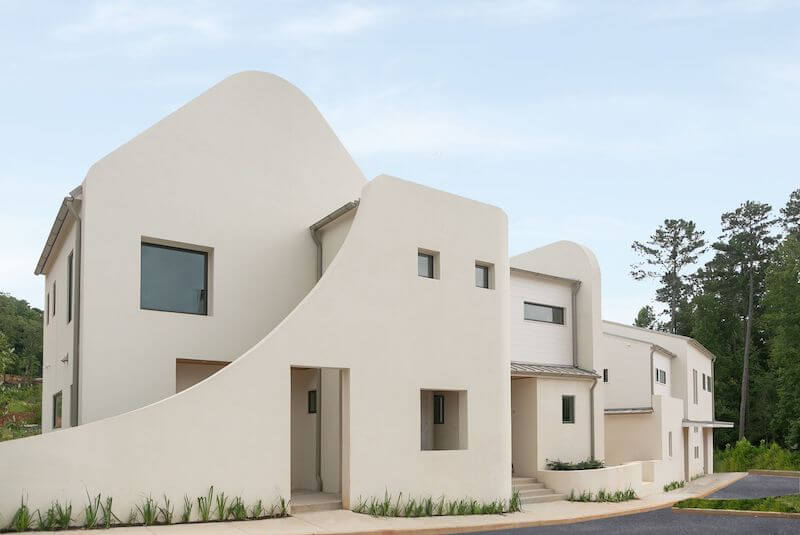 EB: The pandemic has impacted so much about our lifestyles, including the way we think about our health. How has Serenbe evolved in light of the pandemic?
SN: We have been building homes with greater exposure to nature for the last 15 years. Our houses open onto a preserved forest or a farm or a wildflower meadow or a pasture with animals. Even when people were rigidly socially distant they could walk down the street in Serenbe and greet neighbors on their porches. We had cocktail parties in the street. We still had connections on a level that a lot of the world didn't have. The only thing that's really changed in terms of Serenbe planning and development is that it's now clear we need more home offices and a co-working space in each hamlet.
EB: That sense of separate-togetherness seems to be what makes Serenbe special. I've had so many conversations with friends over the last couple of years about starting a commune so we can all live together and cultivate that sense of community we've been craving!
SN: People say, "Is Serenbe a cult? Is this a commune?" We're no different from what was being built a hundred years ago. Society has moved so far away from common sense and healthy ways to build community. It constantly amazes me the people who find their way to Serenbe from all over the world – developers, council people – and what we've done is considered to be so unique in today's world.
EB: There's evidence that suggests strong community connections prolong our lives. Does that sense of community among Serenbe residents permeate the experiences of visitors?
SN: Absolutely. There are two things visitors comment on: The fact that everybody waves to one another here, and our amazing "free range kids."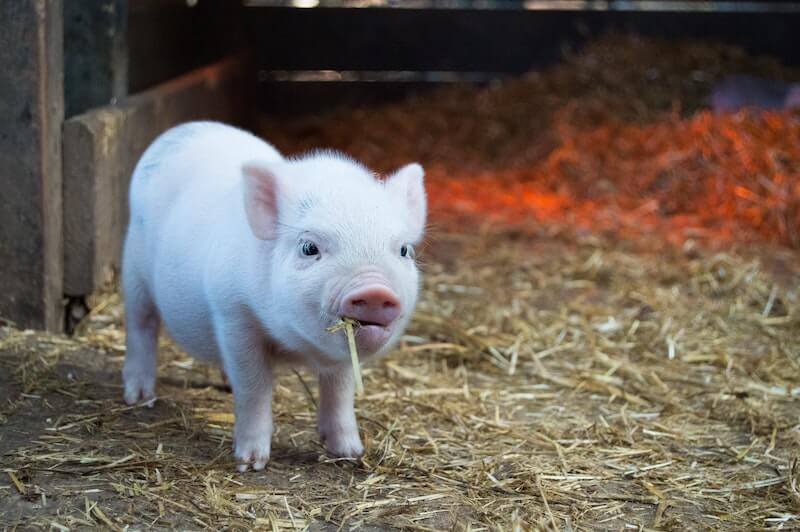 EB: Are there remote workers who have come to stay in Serenbe for a few months to get more access to the outdoors?
SN: Yes, we have several people. Some people who came temporarily are now buying here because it's changed their thinking about what's possible when it comes to work and lifestyle. Everything we've been talking about all these years is now coming into focus. People are understanding how healthy food choices affect you, the importance of art as part of our everyday lives – all these pillars of balance and wellbeing are integrated in meaningful ways in our community.