An Italian Hotel Owner on How to Enjoy Sweet Idleness During Lockdown

An Italian Hotel Owner on How to Enjoy 'Sweet Idleness' During Lockdown
When life gives you lemons, make limoncello!
Has it really been four weeks of lockdown already? Like many of you, I had aspirations of spending my house-bound time productively – learning to play the guitar, channeling hours of The Great British Baking Show into some kind of elaborate sponge masterpiece, perhaps coming back to a book proposal I abandoned last year. But so far, I've found myself seeking comfort in basic acts of self-care: long baths, reading, watching comedy shows, calling loved ones, yoga, and a 6pm glass of red wine. Some days that feels just fine. Other days I feel guilty for not doing enough.
Many of us are grappling with ingrained beliefs – both cultural and generational – that equate our value as a person with our output, but those beliefs seem especially problematic under the circumstances. Perhaps we need to be a bit more flexible with expectations of what we should be achieving during a global health crisis? And though this certainly isn't a vacation, can we channel the same no-pressure approach we take while on a trip and learn to simply be, instead of always doing?
For this week's interview, I spoke to Luca Fiorentino, sales manager and sixth-generation owner of the Grand Hotel Excelsior Vittoria, in Sorrento, Italy. His dreamy Instagram stories depicted the kind of lockdown we'd all like to have – one that balances work and future planning with guilt-free downtime and relaxing activities. The man picks fresh lemons from the garden and makes his own limoncello! We asked Luca to provide some pointers for mastering the Italian art of dolce far niente, the pleasure of doing nothing.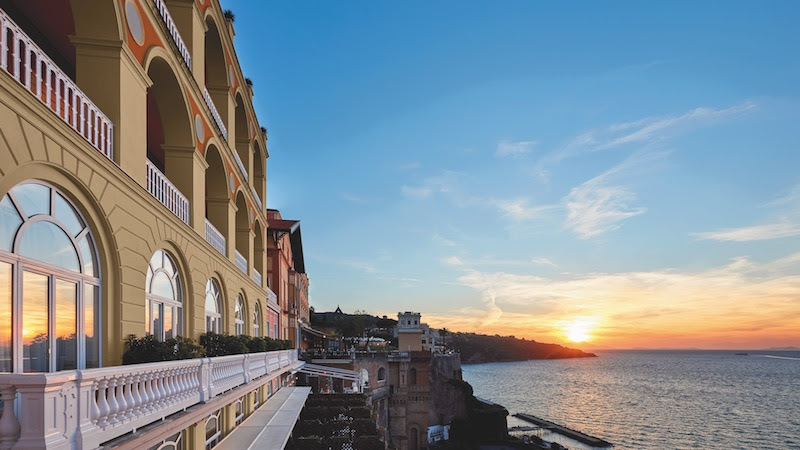 FTT: To start with, tell us about your family's hotel, the Grand Hotel Excelsior Vittoria.
Luca Fiorentino: Perched on the cliff edge of Sorrento, the Grand Hotel Excelsior Vittoria has a history full of superlatives. In 1834, my ancestors decided to expand their small locanda (like a bed and breakfast today) because Sorrento had become a destination on the Grand Tour of Italy. They built a new hotel, the Grand Hotel Excelsior Vittoria, which has since become one of the top places to stay in Sorrento.
Over the years, we hosted many VIPs, like Richard Wagner, Oscar Wilde, King Eduard of England, Queen Victoria of Sweden, and many many others who enjoyed the same breath-taking views of the Bay of Naples and Mount Vesuvius as today's guests. Ruins of Roman Emperor Augustus' villa are said to lay beneath the property, and the past is also alive in such details as the 18th-century columns, frescoed ceilings, and antiques displayed throughout. I am the sixth generation of my family to work at the hotel, and I'm ready to continue the tradition of welcoming guests from all over the world.
FTT: When did you go into lockdown there? Who is with you?
LF: In the beginning, our Government introduced restrictions only to Northern Italy. When the complete lockdown arrived on March 9th, we were in the middle of our winter maintenance work at the hotel. Every year we close from January to April for renovations, and normally there are so many people working it looks like it's open – the parking lot is full and workers are everywhere! We were rushing to finish everything in time for the reopening, scheduled for April 1st, but after the lockdown was announced, we decided to suspend all work, close the hotel, and send everyone home. The reopening has been postponed for the moment and the only workers still coming in are the gardeners, the custodians, and the reservations office. Besides them, there is only my grandmother Lidia, my parents Guido and Ornella, and my brother Peter. We are trying to take care of everything as a family.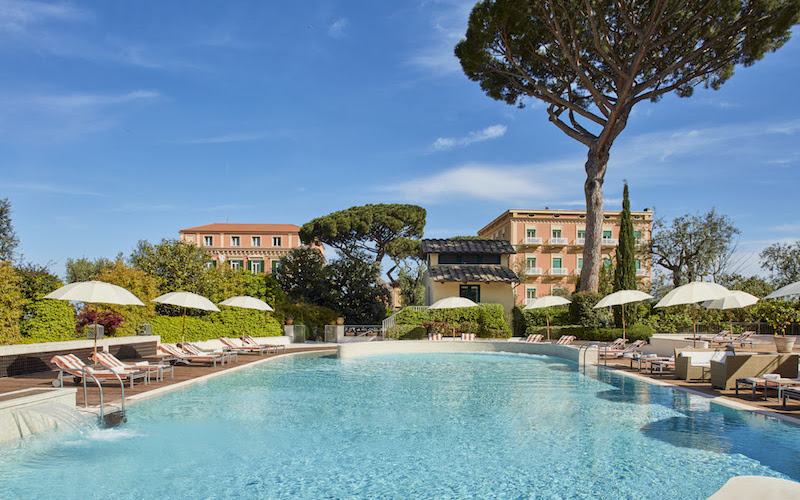 FTT: I must say, I've been sitting in my little Brooklyn apartment feeling rather envious of your luxury quarantine content on Instagram. Can you share with us some of the ways you've been spending your time?

LF: The spring weather has been gorgeous and I try to spend as much time as I can outside. This is a true luxury during quarantine. I know it's a privilege to have a big garden at the hotel, compared with many people who don't have the option. At this moment, my thoughts are with all the people that are suffering, especially the ones who have lost a loved one and all the doctors who are helping us to overcome this terrible moment.

My routine is really easy. Every morning after I have been to the gym, I pick fruit from the trees in the garden, for a breakfast full of vitamins. My brother and I both like to cook, so we select some vegetables from our garden and prepare lunches and dinners: pizzas, BBQ, and nice pastas. During the afternoon, we focus on finishing the renovation work that was suspended for the lockdown. Some days we help the gardeners pick lemons to produce our exclusive limoncello and oranges to make our famous marmalade, which every guest enjoys for breakfast. Or we help the pool guys finish setting up the pool for the reopening. There is a lot to do, but we also have some relaxation time.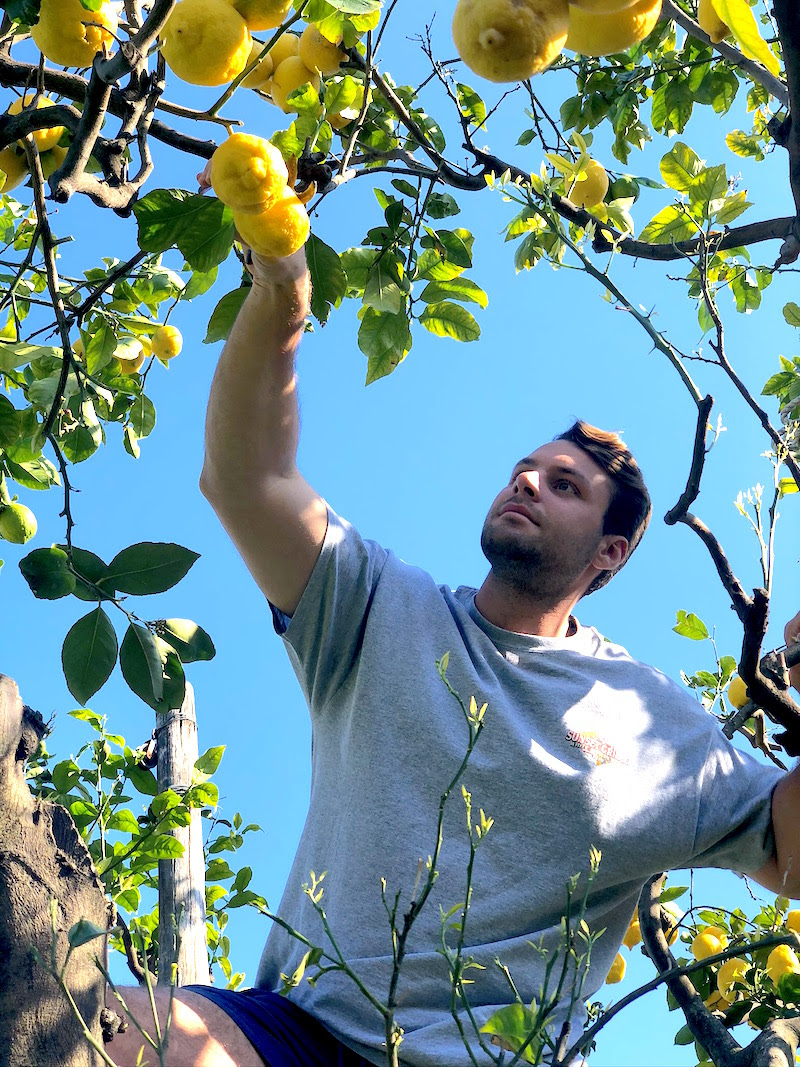 FTT: Italians are masters of dolce far niente, sweet idleness. How has this concept served you during the lockdown?
LF: We all know the negative side of this tragedy, and for this reason I would like to attempt seeing a positive side to what we're experiencing. I believe this can be an opportunity to completely relax the body and mind, to understand what's most important to us in life, to learn from the past and prepare for the future. We will need a lot of positivity and determination to come out stronger than before, and the concept of the dolce far niente, which I define as "creative leisure," really helps with this. During this quarantine, besides working out, eating good food grown on the property, and relaxing in the sun as much as possible, my family has done a lot of brainstorming regarding the services we will provide when the pandemic is over.


FTT: The pleasure of doing nothing is an idea many countries, and especially us here in America – where we base our identities on what we do and how much we produce – are not so adept at. Do you have any tips to help people relax into this period of stillness?
LF: We should invest this time in relaxation, thinking about what we can do better, reading, listening to good music. Because when this is all over, we have to be ready to hit the ground running.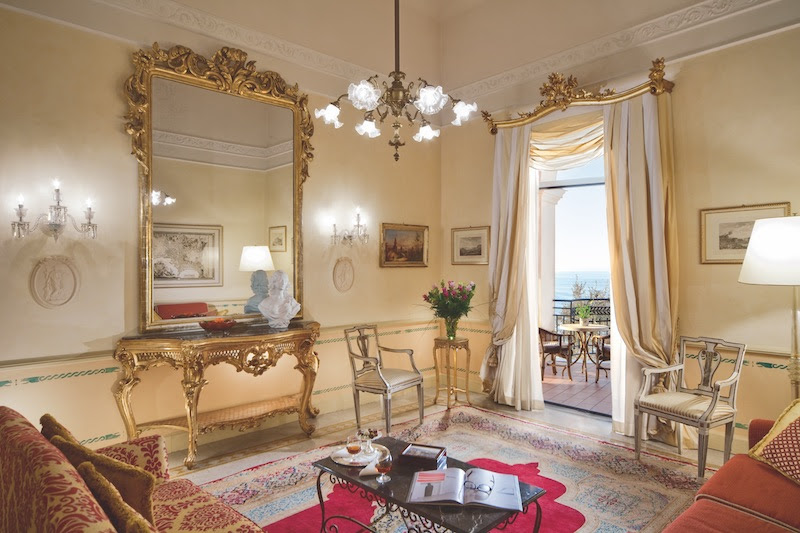 FTT: Obviously the pandemic has deeply impacted travel. Is there anything you think the Excelsior Vittoria will do differently when it can begin welcoming guests back?
LF: Yes, we have been heavily impacted. It will be really hard to modify a business that is based on human relations and people. We are working to change all the aspects that require interactions, from transfers to the hotel to the way guests check-in or order at the restaurants. And of course, our attention to cleanliness, which was already meticulous, will be even more so after this.


FTT: Finally, what are you most looking forward to when this is all over?
LF: I can't wait to start welcoming guests back to the Excelsior Vittoria, helping them experience la dolce vita. All through my childhood, I grew up with guests relaxing around me. I feel good when I see them satisfied and I am really missing that feeling!

Visit www.exvitt.it