A Taste of Wellness: The Ranch Italy's Plant-Based Culinary Alchemy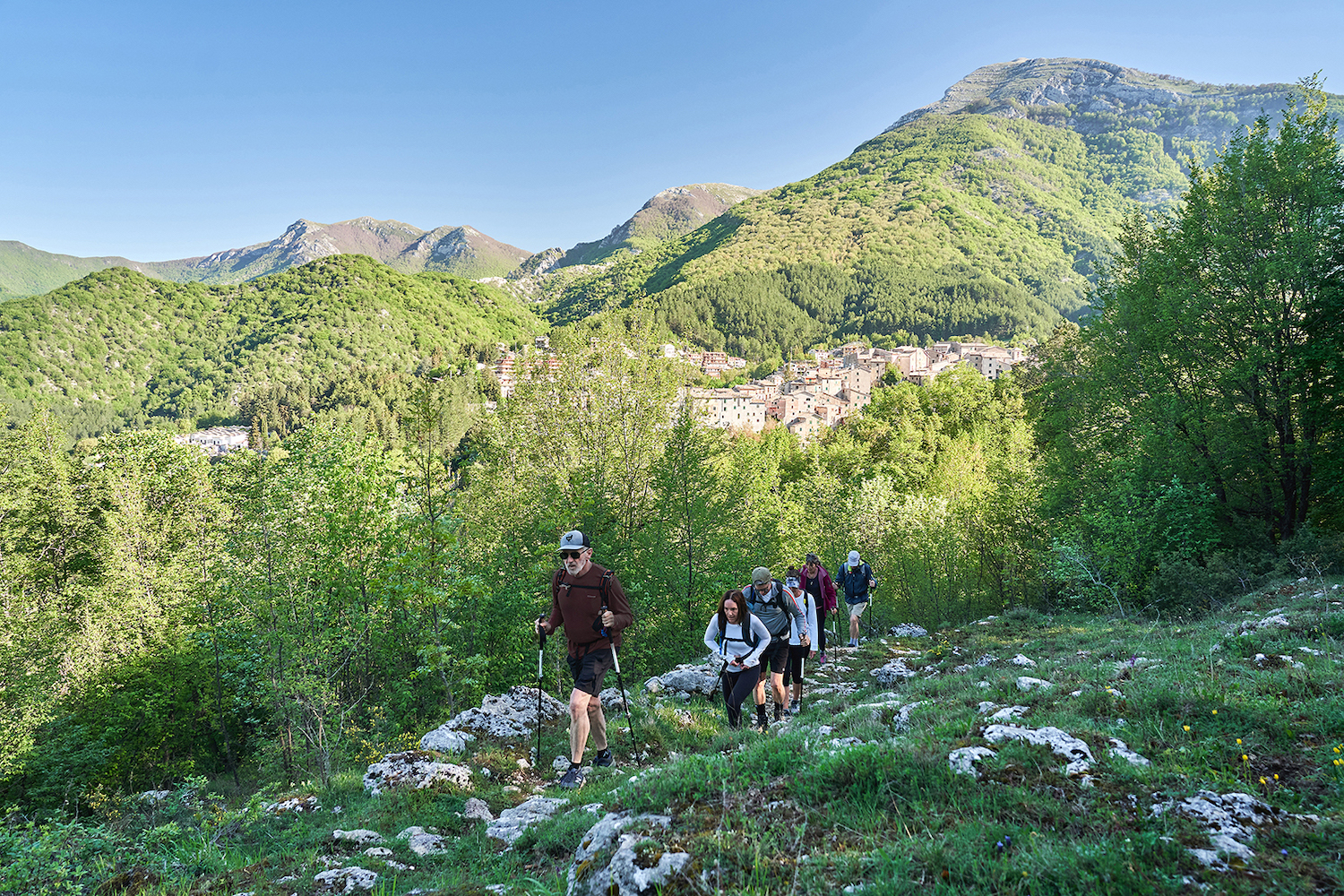 A Taste of Wellness: Discovering The Ranch Italy's Plant-Based Culinary Alchemy
By Esme Benjamin
In August, I traveled to Italy to attend The Ranch, a luxury wellness retreat known for its strict regimen and celebrity clientele. The Italian outpost of The Ranch follows the blueprint of the original, which launched in Malibu, California, in 2010. Each day, guests participate in a four-hour hike, strength training session, and yoga class – a rigorous exercise routine fueled by just 1,400 calories per day. The food is organic, plant-based, and nutritionally dense, with no ingredients that might impede "detoxification." That includes alcohol and, horror of horrors, even caffeine.
I'll admit I was a little nervous. I'd heard tell of the program's infamous six-almond trail snack, served with black sea salt, aka "Ranch caviar", and wasn't convinced it would sustain me through the challenging terrain of the Apennine Mountains. But just one day into the program, it became clear that I was wrong. The food at The Ranch Italy is carefully considered. There are no empty calories on the menu, and though the meals are small they are miraculously filling.
Curious to know how The Ranch designs its menu, which is such a hit with attendees that the company has released a cookbook titled Food Food Food, I got on a call with the program's Chef, Meredith Haaz. A graduate of Le Cordon Bleu, Haaz wasn't especially well versed in vegan food before she joined The Ranch 10 years ago, but her clever twists on Italian classics – like the lentil "meatballs" with zucchini "spaghetti" we ate on our first night – showcase her skill and creativity. Here, Haaz shares insights into the benefits of a plant-based diet and how taking a playful approach to food can help curb emotional eating. Plus, her number one dietary tip that anyone can implement.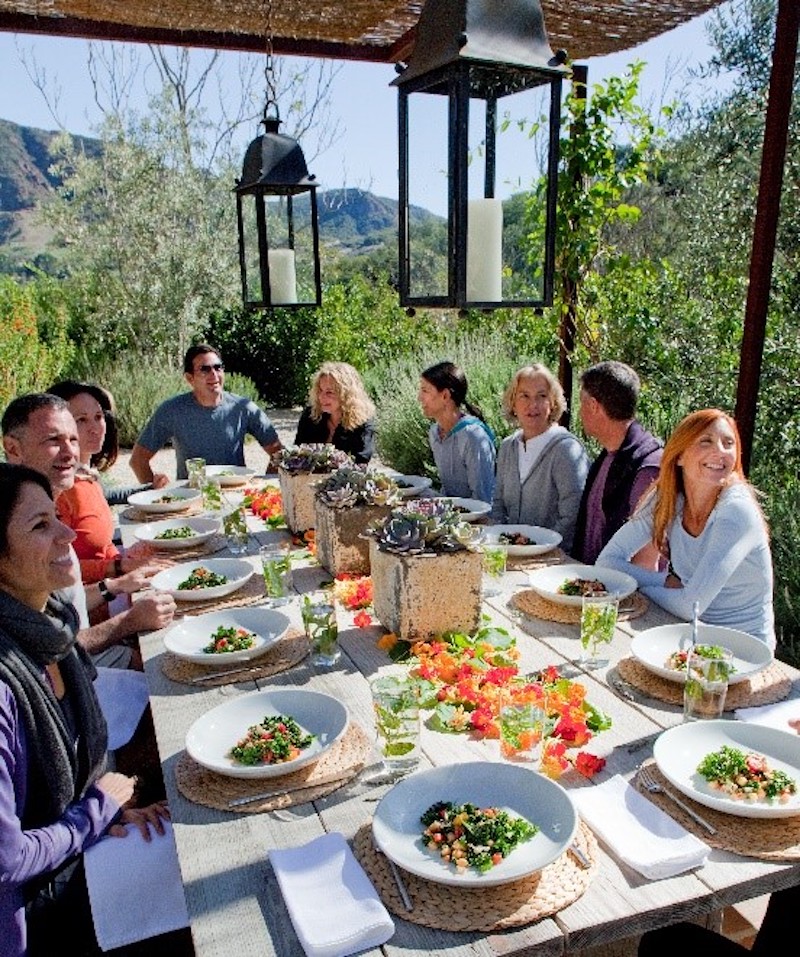 EB: Were you already cooking vegan food when you joined The Ranch?
Meredith Haaz: Not at all! That's something I like to share because I think people can be intimidated by plant-based cooking. Before I came to The Ranch, I was not making strictly vegetarian or vegan food. It's something that I got to know when I came to work here.
EB: Give us an overview of The Ranch's food ethos
MH: It's about 1,400 calories a day. Free of gluten, dairy, soy, animal products, most refined sugar, caffeine, and alcohol.
EB: There are so many competing narratives about what constitutes healthy food these days. Why specifically this diet?
MH: The idea is to detoxify, which is central to The Ranch's program as a whole. The dietary detox goes hand in hand with doing a digital detox, being outdoors more etc. Here, you're not just detoxifying your body, but your mind.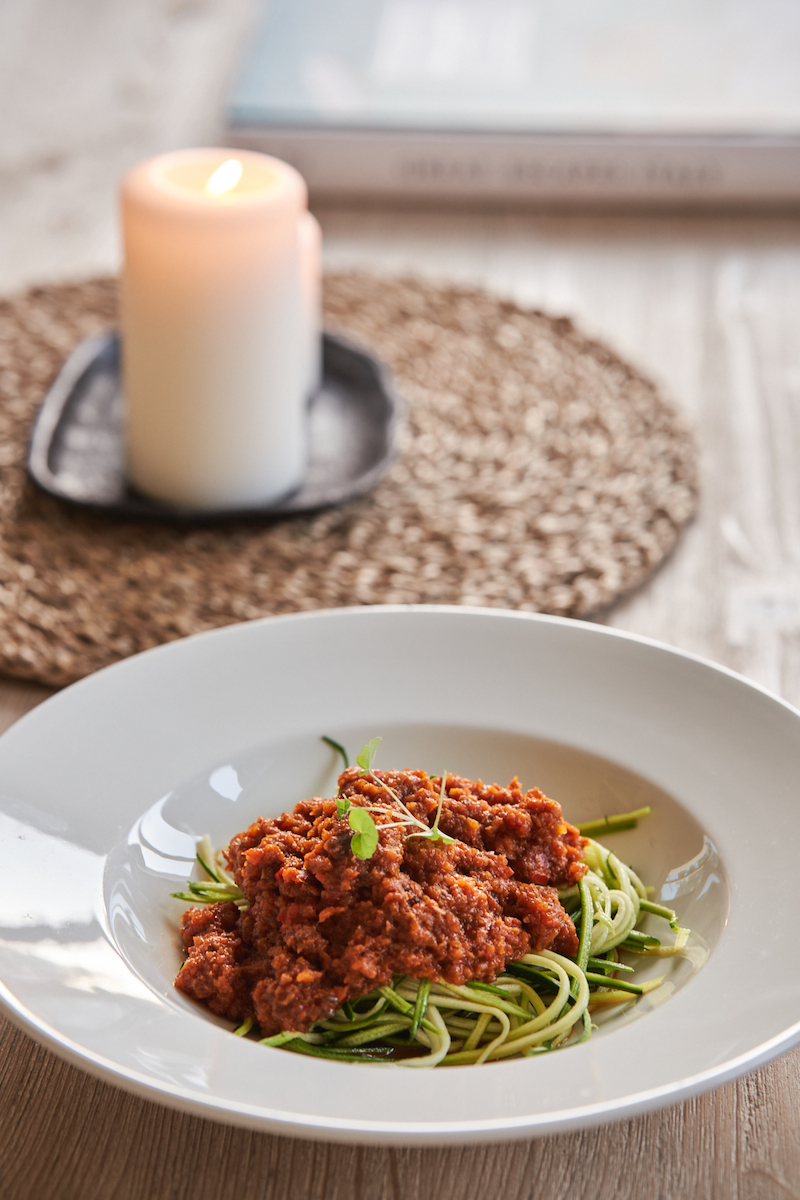 EB: I was amazed that I didn't really feel hungry. I asked for a second portion once during the trip and struggled to finish it. How do you make people feel satisfied despite the fact that it's only 1400 calories?
MH: The type of foods we're preparing are nutrient-dense. There's an influx of fiber, which a lot of people aren't used to getting, so you do feel sated. It's also about listening to your body and knowing the difference between feeling satisfied and feeling like, 'Oh my god, I'm so stuffed, I can't walk out of here.' We want to make sure you can still be active and participate in all the fitness activities without feeling sluggish. People do tend to get hungry in the afternoon, which is why we have snacks to bridge the gap between breakfast and lunch, or lunch and dinner.
EB: I love that in the Italy program, we had a pizza and a lasagna that were both plant-based. I'm assuming the menus are slightly different depending on the location. How did you develop them?
MH: Specifically for Italy, we wanted to keep it Italian and as regional as we could. You go to Italy and expect to have pizza or risotto, so we like to surprise people with our version – cauliflower-base pizza and a wild black rice risotto with mushrooms. Of course, it's not going to be what you're expecting. But it can still be delicious at the same time.
EB: It's funny because the food was the thing I was most nervous about. But by the end, it's one of the primary things I was raving about. That must be really satisfying for you as a chef!
MH: A lot of people come in with very low expectations, to my benefit! They think it's gonna be a salad every meal or just a bowl of steamed vegetables. We try to get creative with what plant-based food can be. Also, sitting down to a meal and taking your time to eat changes your enjoyment of a meal. I think that's something that people can take home with them, in addition to trying some of the recipes.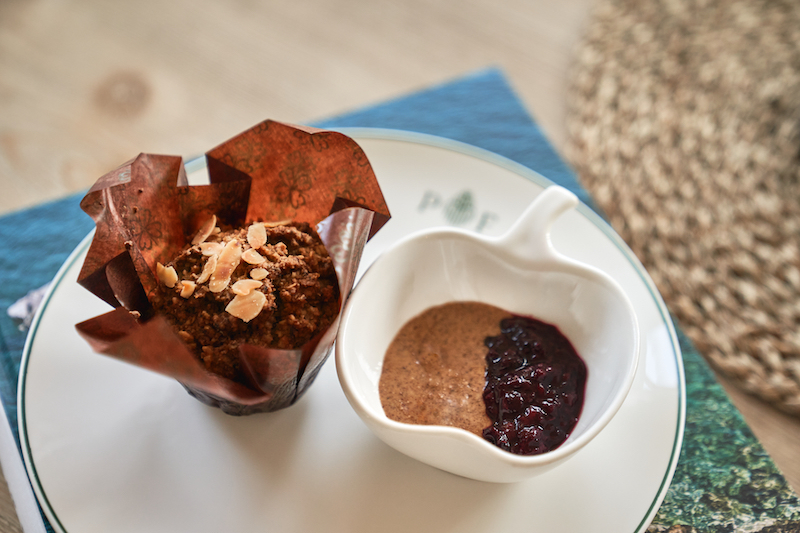 EB: You give people dietary guidance before and after the program. Can you talk briefly about the guidelines and why they're important for people to follow?
MH: We give a 30-day prep list that mainly involves cutting out or lowering caffeine, alcohol, and sugar. The program can lead to headaches, or just not feeling great the first few days if you go cold turkey. On top of that, we suggest upping your intake of water and fiber so your body can get used to everything that you're about to experience for the week. It'll just enhance your enjoyment. And similarly, we advise eating as cleanly as possible at the end. A bacon cheeseburger can be a shock to the system, so we encourage people to treat their bodies almost as a science experiment. After eating clean for a week, reintroduce foods slowly and see if you are sensitive to gluten, dairy, or soy.
EB: So many of us have an emotional connection with food. One of the things I appreciated was the tongue-in-cheek way The Ranch approaches its menu, like calling the black sea salt "Ranch caviar." How do you think that playful approach influences people's emotional relationship with eating?
MH: We try not to take it too seriously. Yes, it is a little strict but this is supposed to be enjoyable, so have fun with the food. We do a lot of what I call quote meals. You know, we have artichoke "crab cakes," or veggie "pizza." We don't ever want people to feel deprived. And that's why we also say, if you need more food or if you're just running a little low one day, we can always get you more because we want everyone to be able to experience everything The Ranch has to offer.
EB: What's one piece of dietary advice that you would give to our readers?
MH: Drink more water – advice I need to pay attention to myself. Getting ahead of your thirst is something we talk about a lot at The Ranch. No matter what diet you follow, no matter what you're doing in life, drinking more water can only benefit you.
*This interview has been edited for clarity and length