A First-Timer's Guide to Yacht Charters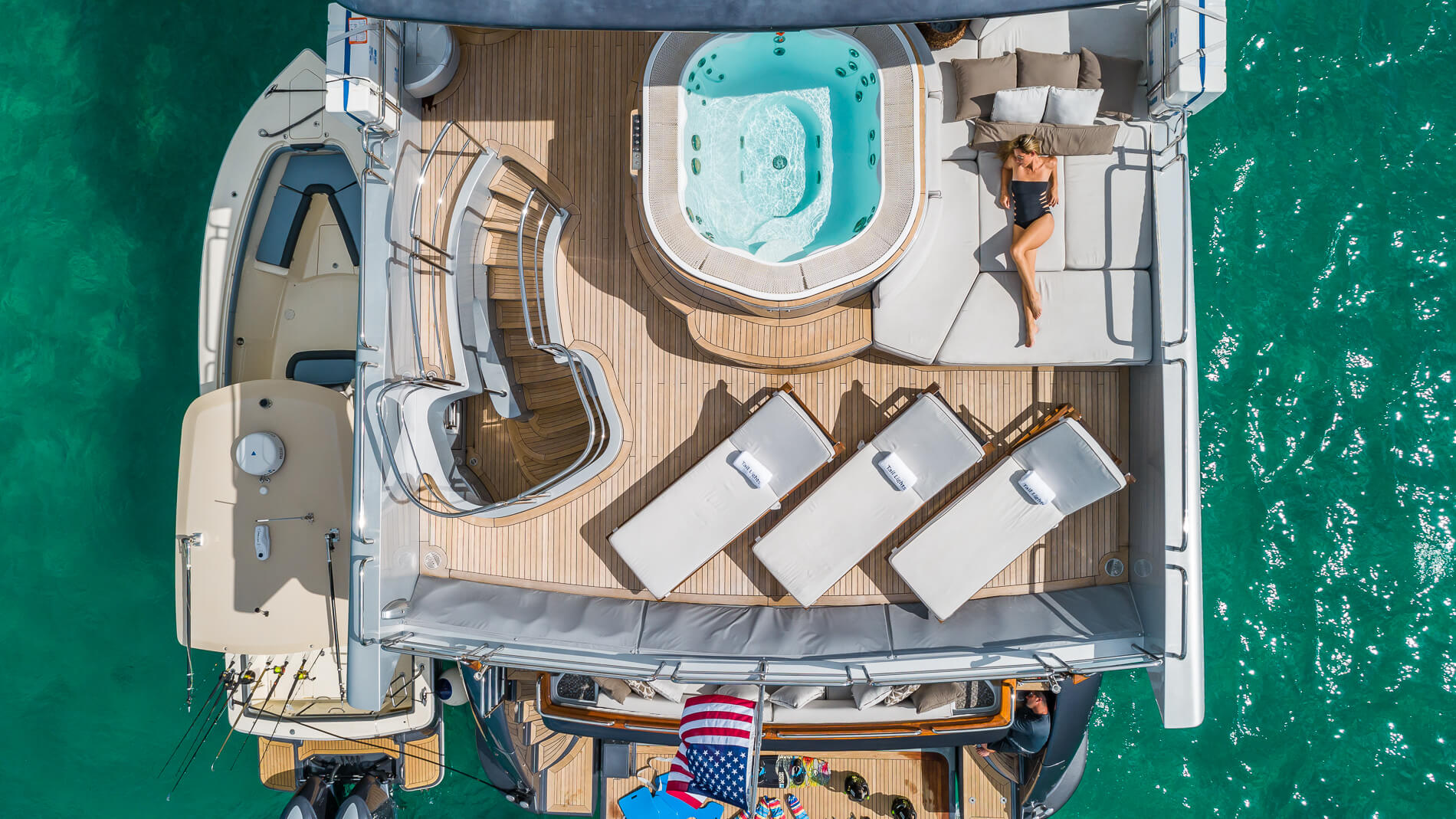 A First-Timer's Guide to Chartering a Yacht
By Esme Benjamin
After a total shutdown early in the pandemic, YachtLife, a Miami-based charter company with an app that enables mobile booking, enjoyed its highest-grossing period to date. "The demand here in the U.S. has been through the roof," explains co-founder and CEO Patrick Curley. "We literally are getting more requests than we can satisfy in a lot of markets because there's just not enough inventory. We have not had this much demand in the U.S. ever."
Imagine your group climbs aboard a sparkling clean, multi-bedroom yacht at your closest harbor, lifts anchor, and sets sail to explore gorgeous coastal destinations. Onboard jet skis and paddle boards allow you to access coves that are unreachable by road, making it easy to avoid crowded areas, and your own private chef serves you personalized meals on deck, away from busy restaurants. It's easy, relaxing, and private – exactly what most of us want from travel right now.
Curley estimates that 85% of YachtLife's recent charters were booked by first-timers. "When they get back they always say, 'Next time, I want to charter a bigger boat, and I want to charter for longer,'" he says. "It's a completely out-of-this-world experience and people go head over heels."
If this all sounds pretty appealing, here's what you need to know: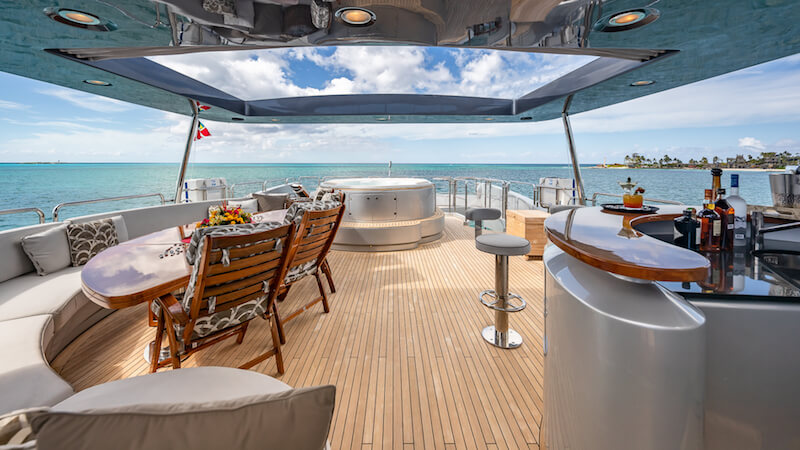 Always trust your captain and crew
All yachts come staffed with a captain and crew (think first mate, chef, etc.), who were hired by the owner of the yacht and may have worked on the vessel for years. The number of crew members varies depending on the size of the yacht, but they all report to the captain, whose job is to plot the course and ensure everyone onboard is safe. Follow their lead and pay attention – especially during the welcome safety briefing – and you can't go wrong.
You can co-create your itinerary
Yacht charters are either single day or "term" (multi-day) bookings. Whichever you choose, it will entail a pre-planned itinerary. You'll work with a broker, like YachtLife, and your captain to plan the route and stops to your specifications.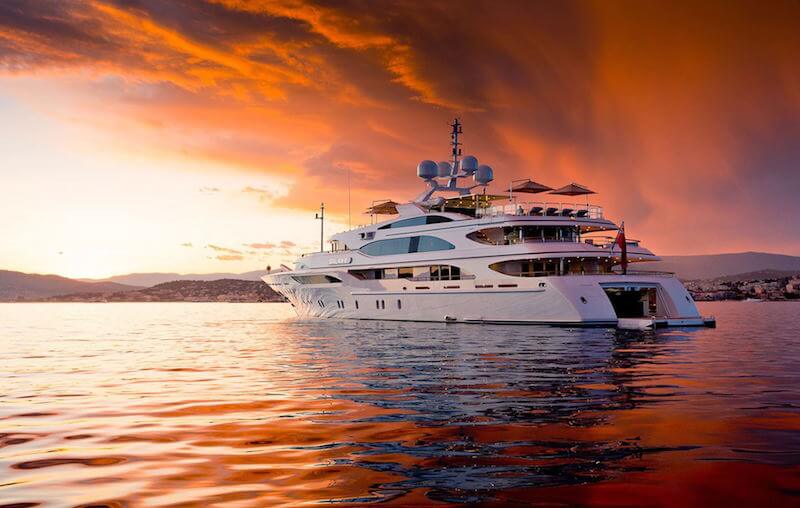 The entire onboard experience is bespoke
Before you depart, you'll be asked to provide a list of your preferences and requirements. This will help the broker and captain book restaurant reservations and activities (should you want to), and ensure the vessel is adequately provisioned for all guests, covering everything from dietary restrictions to excursions to medical supplies.
Yachts are disinfected between each booking
As with a home rental service like Airbnb, the cleaning of each yacht is down to the individual owner. However, as most owners frequently use their own vessels, it's safe to assume each one is thoroughly cleaned between guests. "Our crews are undergoing testing on a regular basis, and the yachts are fully disinfected," says Curley. "Some of them are being fogged with antiviral sprays, but at a bare minimum all the high-touch surfaces are getting bleached down with Clorox."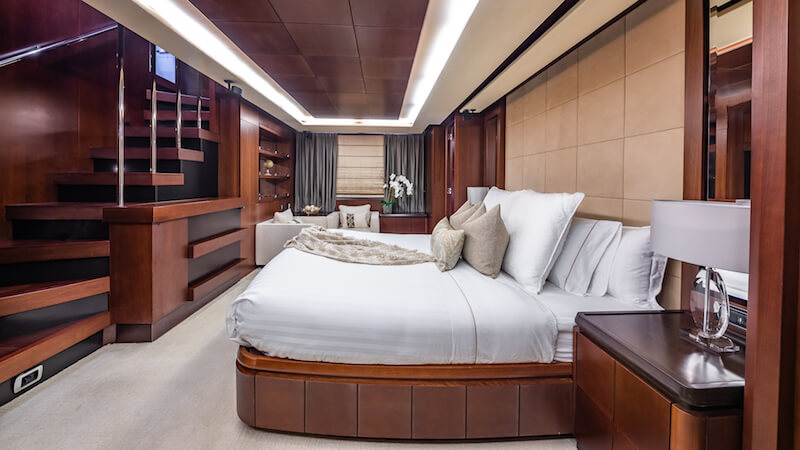 The crew stays onboard with you
Generally, the guest cabins are located towards the bow side (front of the yacht), whereas the crew quarters are typically located towards the stern (back of the yacht). Respect the crew's private space and don't enter without explicit permission. Same goes for the galley (kitchen). The rest of the space is yours to enjoy.
The cost is similar to a luxury hotel
Curley puts the average price of renting a four-bedroom yacht, sleeping 8 people at around $37,000, including fuel, taxes, provisioning, and staff. That works out at around $660 per night, per person – similar to a high-end hotel.
Visit YachtLife.com