8 Wellness Rituals From Around the World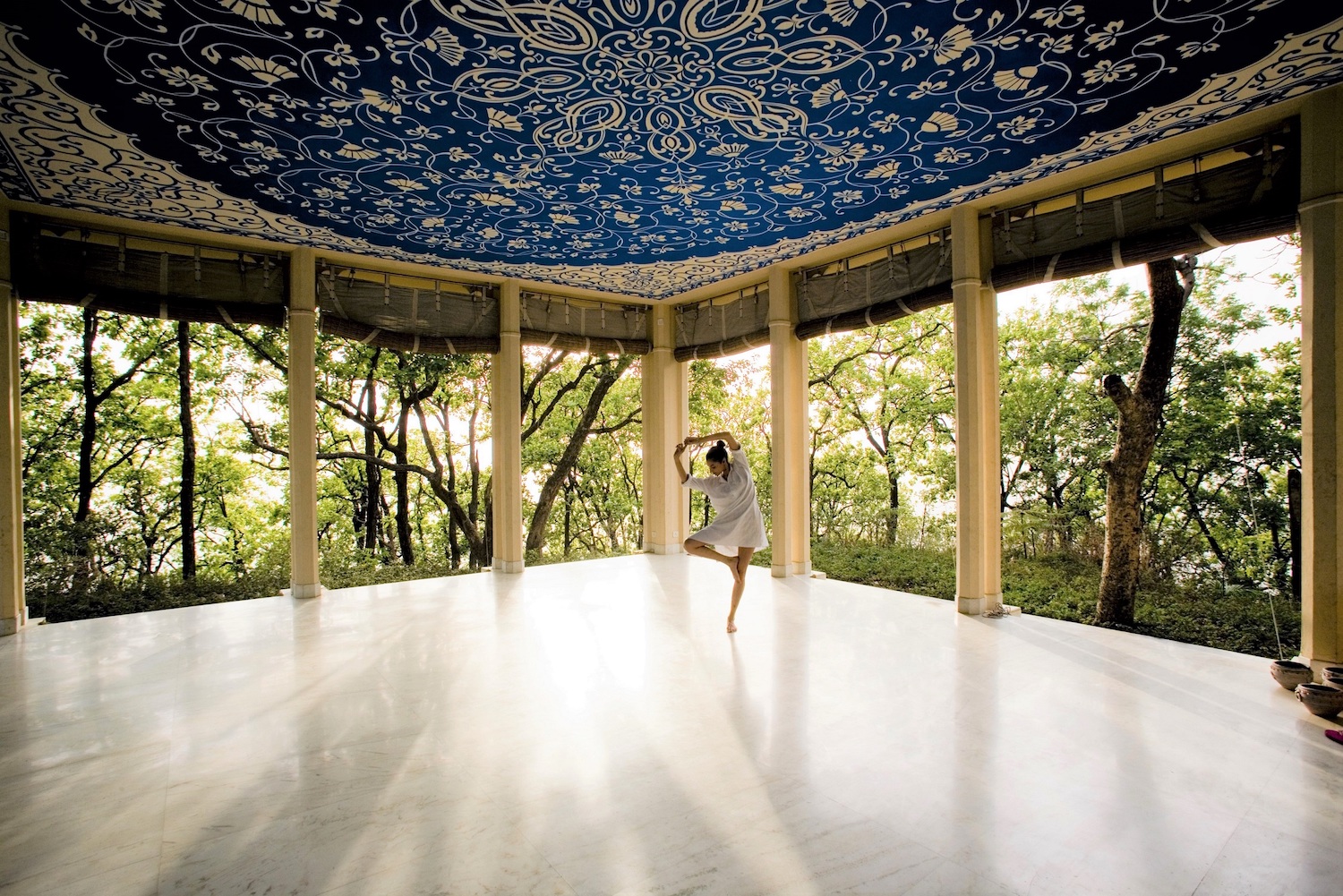 8 Wellness Rituals From Around the World
By Esme Benjamin
From a steamy Turkish hammam to Hawaii's soothing Lomi Lomi massage, virtually every culture has its own wellness-focused traditions and treatments. If you're looking for a way to revamp your health beyond attempting Dry January and joining the local gym, these rituals from around the world provide a wellspring of inspiration.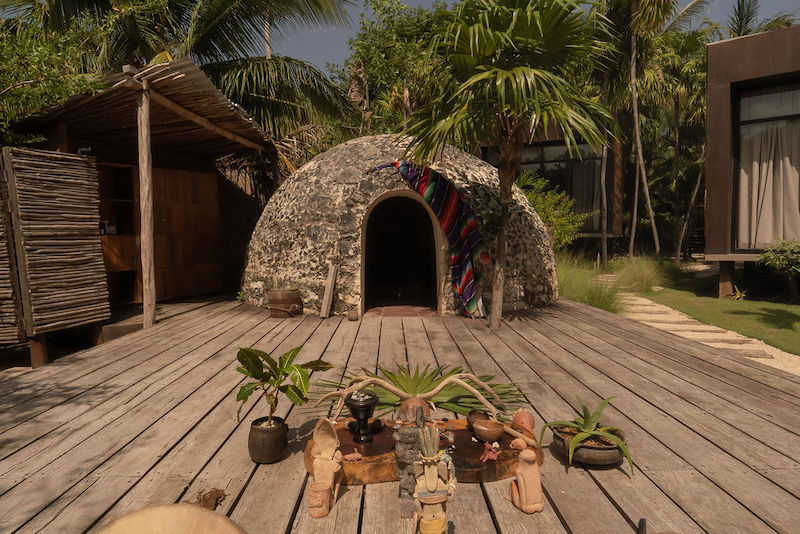 Mexico: Temazcal
Steeped in Mescoamerican history and spirituality, the temazcal (Mexican sweat lodge) has been used for thousands of years to cleanse and heal. Although the details of the ritual may vary, ceremonies are led by a shaman or temazcalero who may incorporate herbs and prayers inside the steamy interior of an igloo-shaped stone structure, heated by hot rocks. Said to detoxify and heal the body while clarifying the mind, you'll emerge from the temazcal feeling brand new. Try it at Tulum's Yäan Healing Sanctuary, where proceeds from moon temazcal ceremonies support indigenous youth through the Movida Maya Non Profit Organization.
Where to try it: Yäan Healing Sanctuary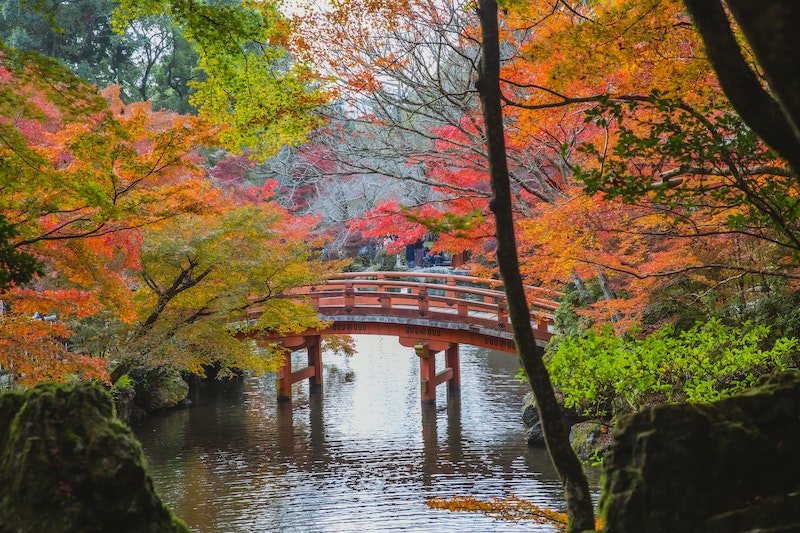 Japan: Shinrin-Yoku (Forest Bathing)
The soothing effect of nature is familiar to anyone who has ever spent time outdoors, but it wasn't until the 1980s, when the Japanese coined the term shinrin-yoku, that taking a walk in the woods became a healing practice. Shinrin-yoku, or "forest bathing," is essentially mindfulness and its benefits are similar to meditation. By applying sustained attention to the present moment – the scent of foliage, the gently swaying boughs, and the sound of distant bird calls – you can reduce your stress levels, lower your blood pressure, enhance your immunity, and boost creativity. The best part? It's free and easily accessible; all you need is a wooded area and your senses (though forest bathing in Japan would be the dream, or course).
Where to try it: Four Seasons Hotel Tokyo at Otemachi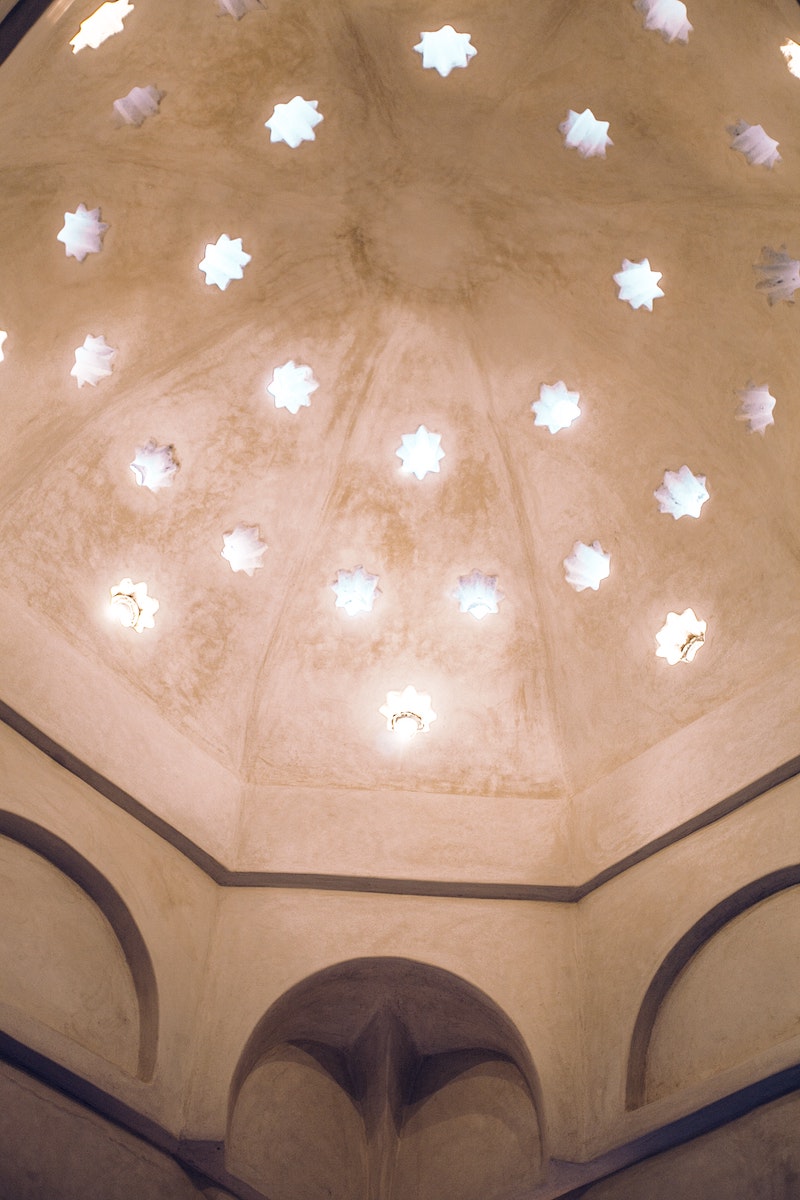 Turkey: Hammam
The ritual of the hammam has played a steady role in Turkish culture ever since steam baths were introduced by the Romans in the 7th Century. Housed in intricately designed buildings with domed roofs and marble floors, hammams offer more than a place to bathe – they are also a social hub where people gather to build community in a relaxed setting. Getting a good scrub down with good company fulfills two primary well-being needs – self-care and strong social bonds – making it a worthy investment in your health regardless of whether it's a one-off or once-a-month activity.
Where to try it: Hurrem Sultan Hammam, Istanbul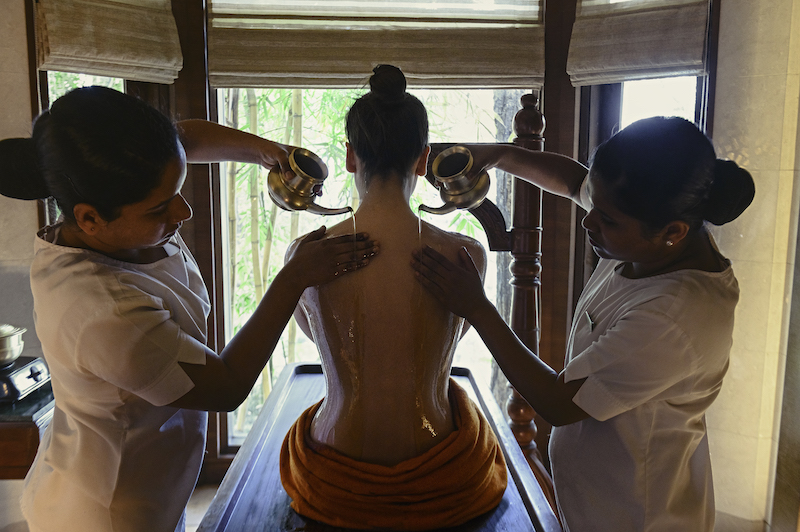 India: Ayurveda
If you like yoga make this the year you dive into the ancient Indian healing system of Ayurveda. Designed to holistically address each individual's unique energetic constitution, or "dosha," Ayurveda aims to restore balance via a prescribed set of physical practices, herbal remedies, and nourishing treatments. Though there are many dosha quizzes online, it's best to work with an Ayurvedic doctor or practitioner like the ones at Ananda in the Himalayas to identify the aspects of your health that need work and implement a personalized plan incorporating things like pranayama (breathwork), yoga, herbs, and abhyanga (a massage incorporating hot oils).
Where to try it: Ananda in the Himalayas
Bali: Purification water ritual
As the only Hindu region of the predominantly Islamic Indonesian archipelago, Bali is an island rich with festivals and spiritual rituals – many of which visitors are welcome to respectfully participate in. At the Tirta Empul (Bali's holy temple dedicated to Vishnu, the Hindu God of water), locals and tourists wait in line to participate in a purification ritual known as "melukat." After rinsing yourself under the holy spring water which cascades through a series of waterspouts, you will emerge feeling cleansed in body and soul.
Where to try it: Tirta Empul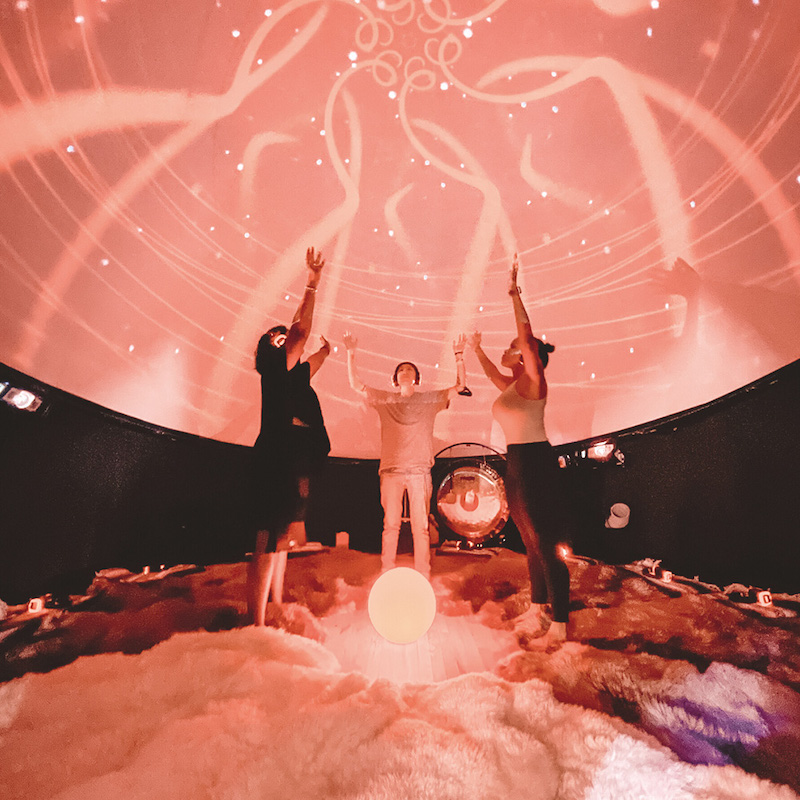 NYC: Breathwork
From the Wim Hof method to the holotropic technique, therapeutic breathwork is having a moment in modern wellness. Rooted in the yogic practice of pranayama (controlling the inhalation and exhalation to harness "life force" and shift energy), breathwork techniques can have a powerful impact on the way you feel, physically and mentally. For that reason, they're best practiced alongside a facilitator. Take a class with Frequency – online or at its New York City dome dedicated to breathwork and sound healing sessions – for a guided experience intended to "release, reset, and restore through breath."
Try it in: Frequency, New York City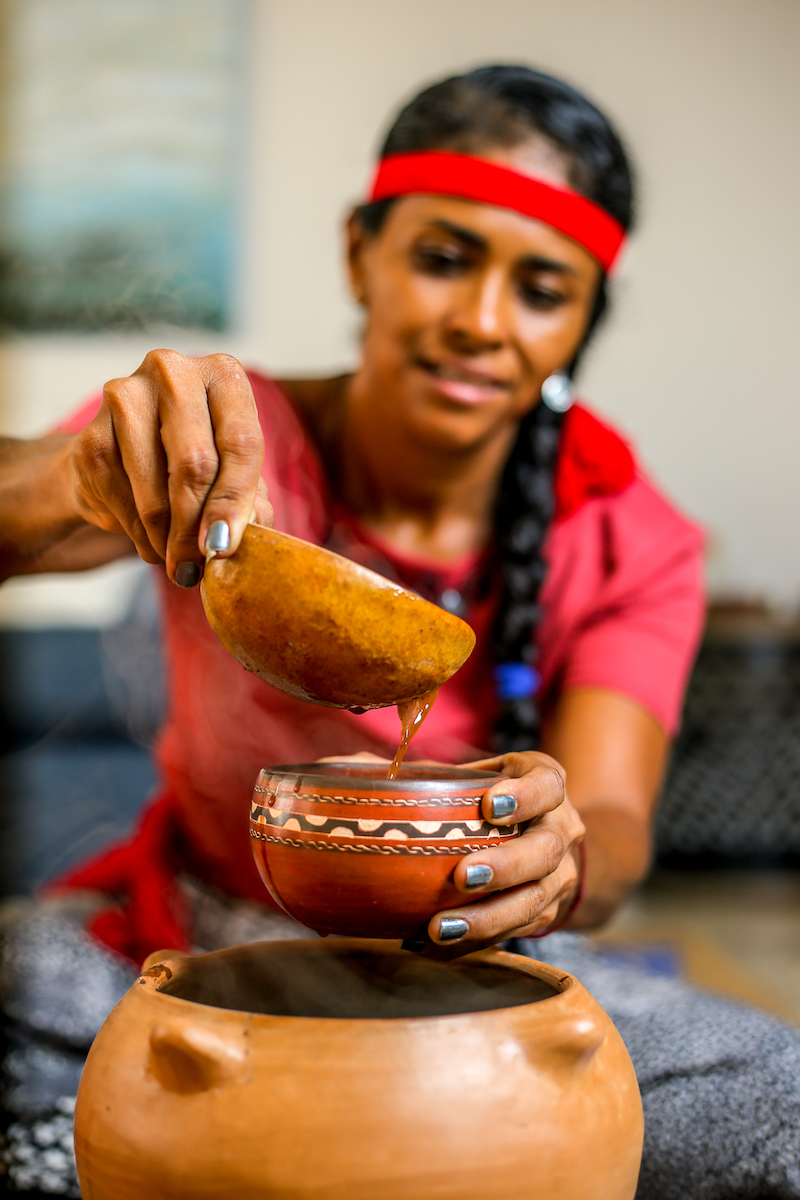 Central America: Cacao Ceremony
Chocolate may not be the first thing you associate with wellness but participating in a cacao ceremony might just change all your perceptions. This Mesoamerican medicinal ritual is designed to cultivate feelings of groundedness and interconnectedness, employing the plant's gentle stimulating effects to open the heart. Try it at Center Of Joy in Las Catalinas, Costa Rica, where facilitator Marian Paniagua (who has the guidance and blessing of indigenous elders) uses ceremonial-grade cacao, sacred fire, and medicine songs to create "a direct connection with the consciousness of the earth, the spirit of the elements, and the powerful loving vibration of the human heart."
Where to try it: Center Of Joy in Las Catalinas, Costa Rica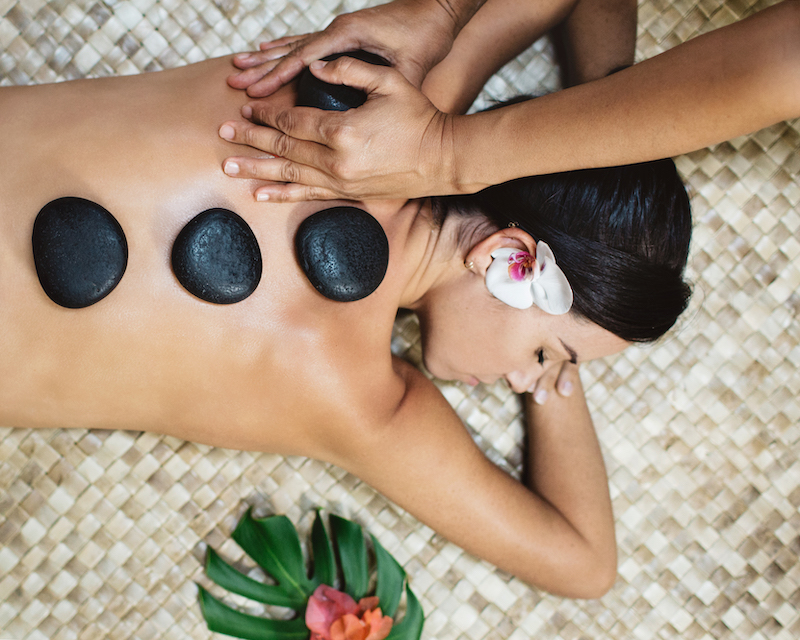 Hawaii: Lomi Lomi Massage
On first impressions, a Hawaiian Lomi Lomi massage has a lot in common with other bodywork techniques – its long, rhythmic strokes helping to realign the muscles and joints, improve circulation, and soothe the nervous system. But it's the spiritual and energetic foundations of this ancient massage technique that make it so special. Thanks to the healing intention and dedicated loving touch provided by the Lomi Lomi therapist, you'll leave feeling better on every level.
Where to try it: Ho'omana Spa, Maui