8 Overwater Villas For All Budgets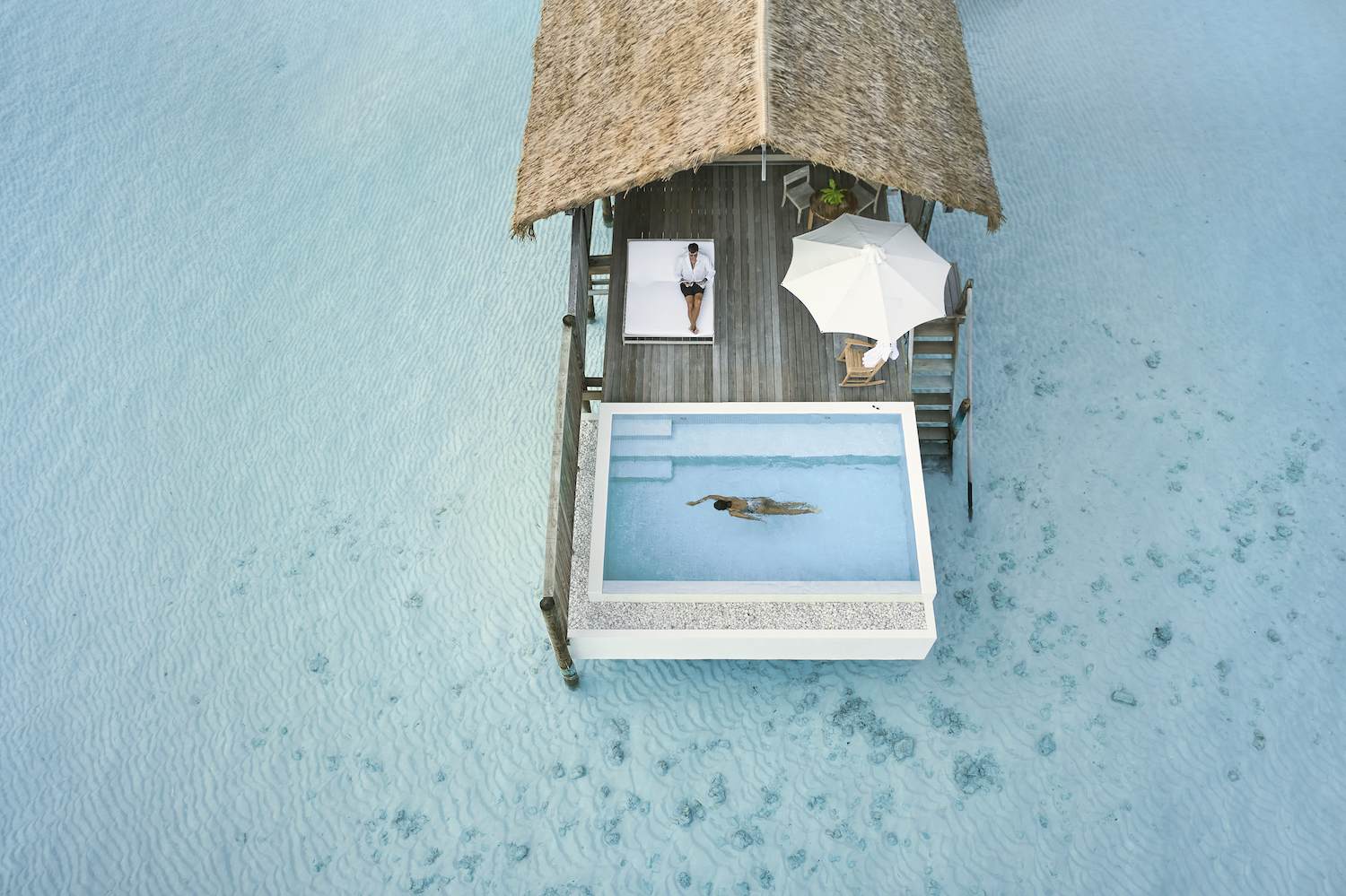 8 Overwater Villas For All Budgets
By Esme Benjamin
Why book an ocean-view room when you can sleep above the waves? After all, nothing evokes a deep sense of calm and privacy like the sound of lapping sea and unobstructed views of azure water stretching all the way to the horizon. We did our homework to find the world's loveliest overwater bungalows at a range of price points, so you can experience the singular blend of luxury and proximity to nature regardless of your travel budget.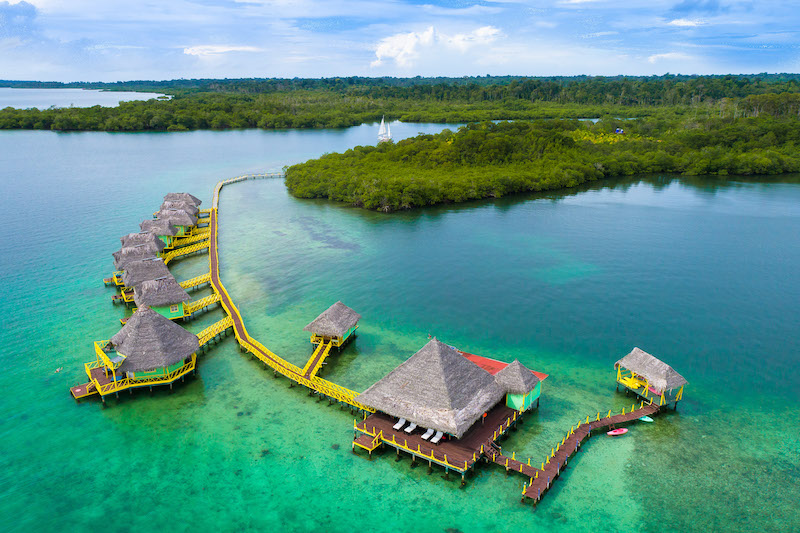 Punta Caracol Acqua Lodge, Panama
Located on Panama's Bocas del Toro archipelago, along a one-mile stretch of colorful coral reef, Punta Caracol Acqua Lodge is an eco-conscious hotel that immerses guests in nature. Nine overwater villas made from natural, local materials and fueled by renewable energy offer uninterrupted views of the crystal-clear Caribbean Ocean, sorbet-hued sunsets, and pods of friendly dolphins. It's also one of the most affordable options on our list, with overwater villa prices starting at $165-$265 per night for double occupancy in the low and high seasons respectively.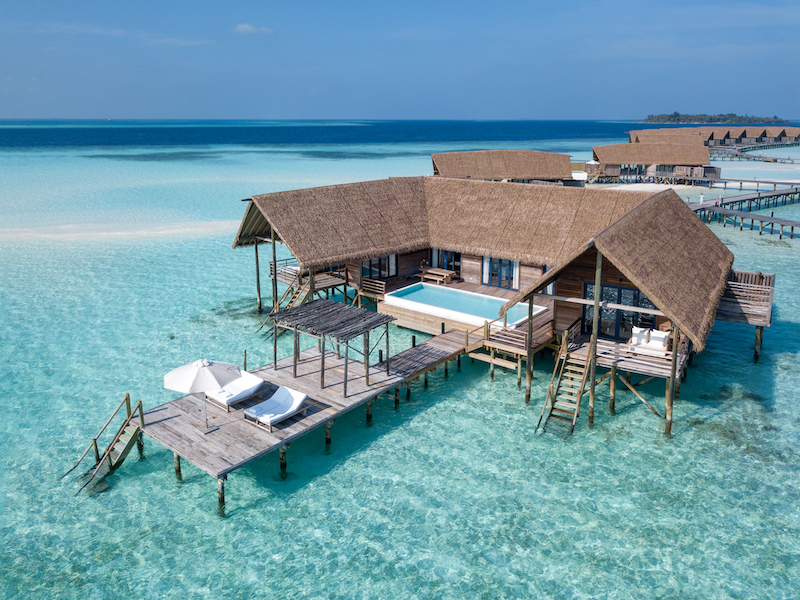 COMO Cocoa Island, Maldives
There's no shortage of resorts with ultra-luxe overwater villas in the Maldives, but COMO Cocoa Island might just be our favorite. Situated on a private island in the South Malé Atoll, this intimate resort has just 33 overwater villas designed to look like local 'dhoni' fishing boats floating over a tranquil lagoon. The nautical theme continues inside, with porthole windows and whitewashed wood panel walls. Book a pool villa and enjoy your own private deck with an infinity plunge pool that blends seamlessly with the aquamarine water below it. Prices start at $957 per night.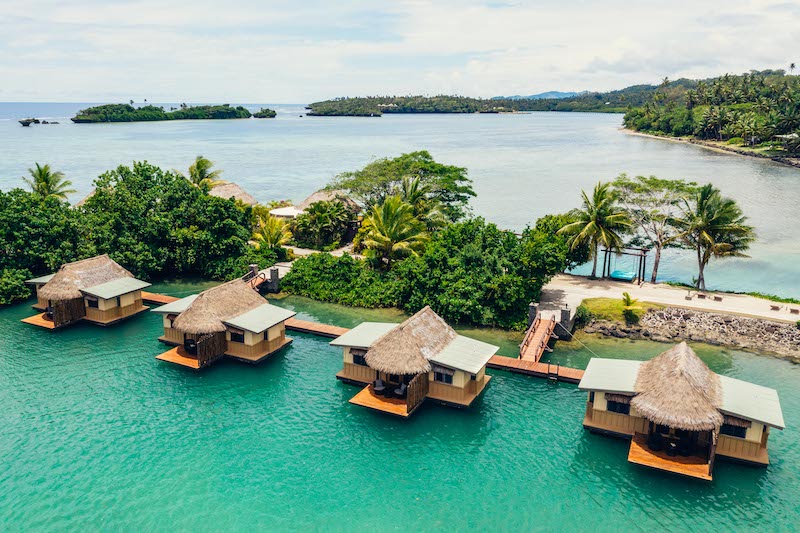 Koro Sun Resort, Fiji
Nestled within 160 acres of lush rainforest on Fiji's second largest island you'll find Koro Sun Resort, a paradisical boutique hotel with its own dive center. After spending your day beneath the waves, retire to your Edgewater Floating Bure (a cozy thatched-roof overwater villa), where you'll find a two-person kayak tethered to the 120 sq. ft. private front deck. Paddle around the protected marina, relax with a book, or head to the Rainforest Spa for the resort's signature treatment: the Banana leaf body wrap. Edgewater Floating Bures start at approximately $700 per night.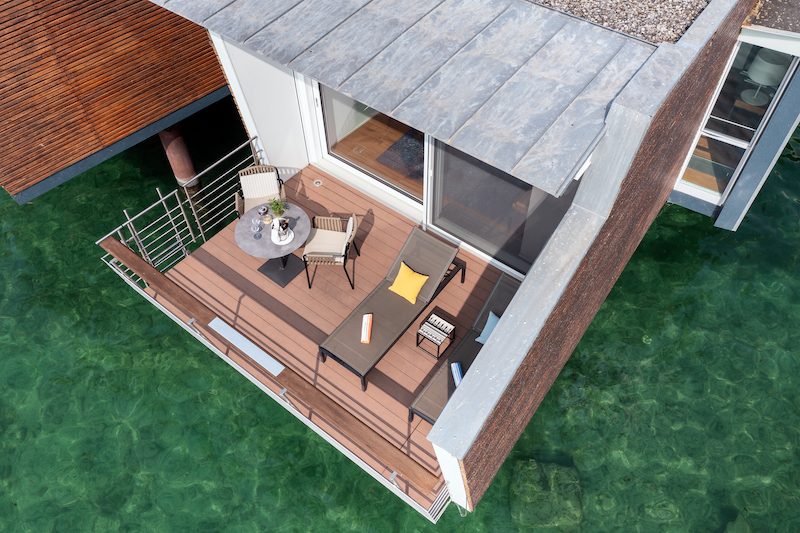 Hotel Palafitte Neuchâtel, Switzerland
Switzerland's architectural tradition of building settlements on stilts inspired the accommodations at Hotel Palafitte – a 5-star hotel with 24 pavilions suspended above Lake Neuchâtel. The pavilions are sleek and modern inside, with open-plan layouts, freestanding bathtubs, and comfy lounge seating. Outdoors on their private terrace, guests are greeted by mountain views and a ladder that descends to the glistening alpine lake below. After a refreshing swim, enjoy a massage or spa treatment in the tranquility of your private space. Pavilions start at around $625 per night.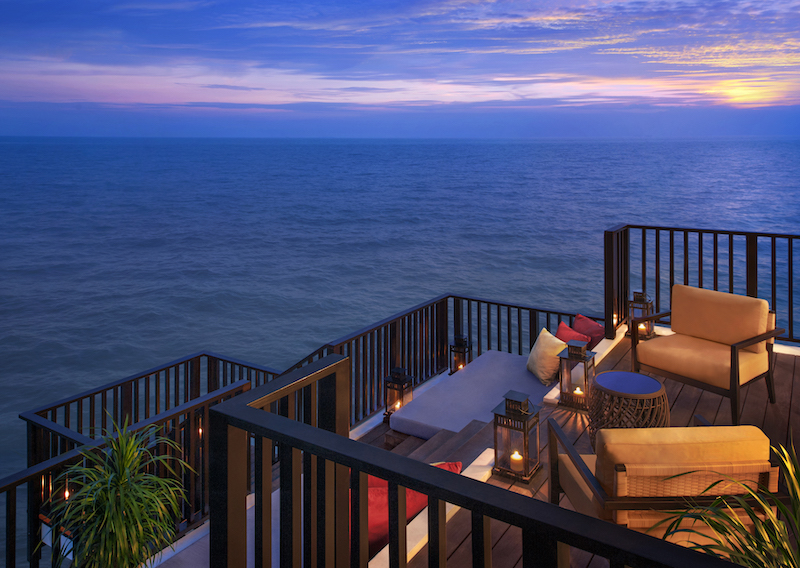 AVANI Sepang Goldcoast Resort, Malaysia
It's only an hour and a half drive from Kuala Lumpur to this luxe resort, known for its assortment of overwater villas arranged in the shape of a palm tree. Unlike some of the other hotels listed here, AVANI Sepang Goldcoast Resort is family-friendly, offering two- and three-bedroom villas and a kids club that will keep little ones entertained while parents savor some downtime at the overwater pool. Prices start at an affordable $175 per night for a family villa that sleeps four.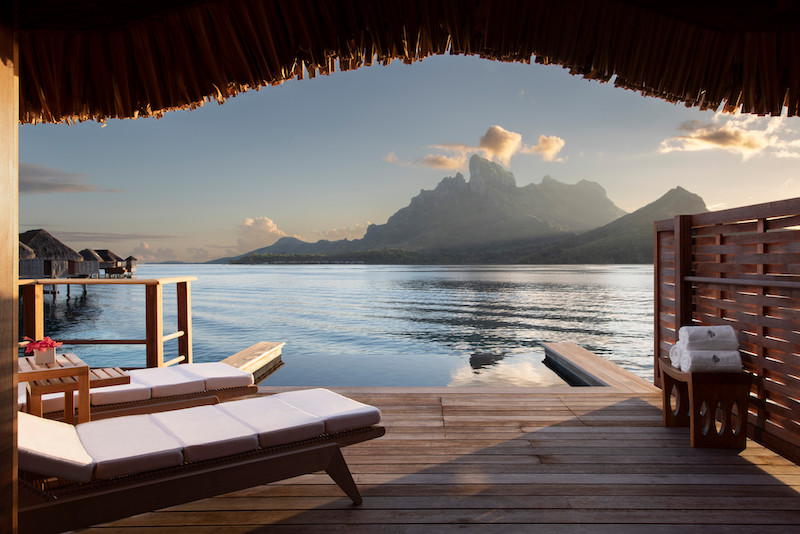 Four Seasons Bora Bora
For the quintessential luxury overwater villa experience, book a stay at the Four Seasons Bora Bora. Set against the backdrop of Mount Otemanu and surrounded by French Polynesia's famous crystalline waters, the resort's elevated overwater villas boast private decks complete with loungey nooks, plunge pools, and direct ocean access. What to do when you're not chilling in your oceanside abode? Visit the Vaitea Lagoon Sanctuary with a marine biologist, indulge in a Tahitian treatment at the spa, or catch a canoe ride to a sand bar for a romantic meal for two. Prices start at approximately $1,839 per night.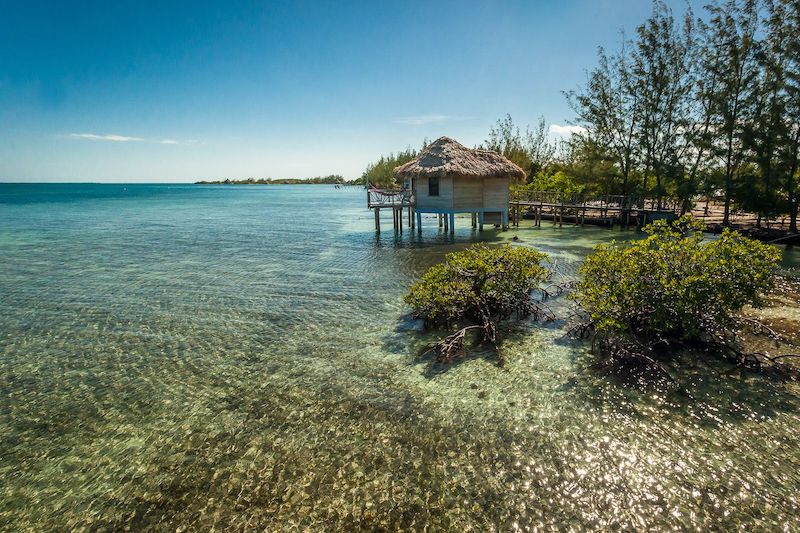 Thatch Caye Resort, Belize
If you're craving a vacation that will encourage you to unplug, visit Thatch Caye Resort in Belize. This sustainable private island retreat, located off the coast of Dangriga, emphasizes its lack of WiFi (which is only available in common areas) and its surplus of tranquil nature and adventure activities. You won't find a wide-screen TV in Thatch Caye Resort's overwater villas. Entertainment here comes in the form of blazing sunsets and starry skies, ideally observed from a swaying hammock on your shared deck. Prices start at $474.81 per night for an all-inclusive stay.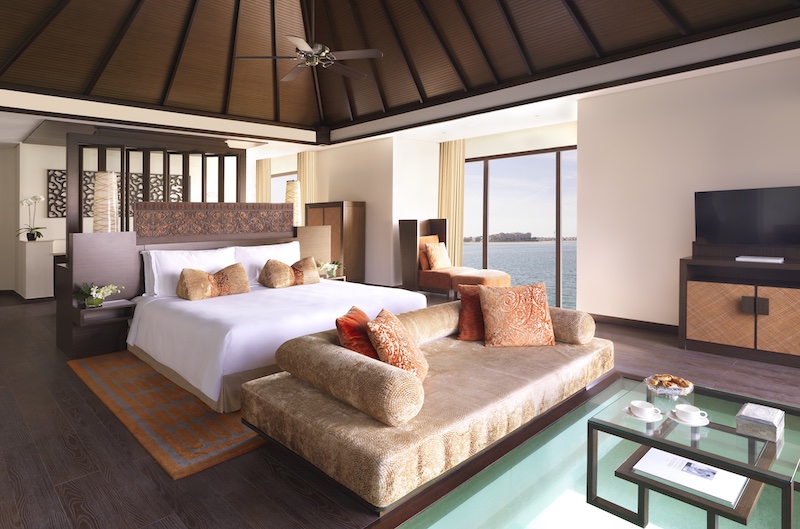 Anantara The Palm, Dubai
Located on Dubai's famous Palm Jumeirah, Anantara The Palm boasts the UAE's only overwater villa accommodations. Floor-to-ceiling windows offer dreamy views of the glittering ocean while a glass floor panel lets you see beneath the surface from the plush living-room area. Your stay also comes with a Villa Host, who will be on hand to provide personalized concierge services. Prices start at around $1,004 per night.
*Featured image courtesy of COMO Cocoa Island