10 Best Beaches in America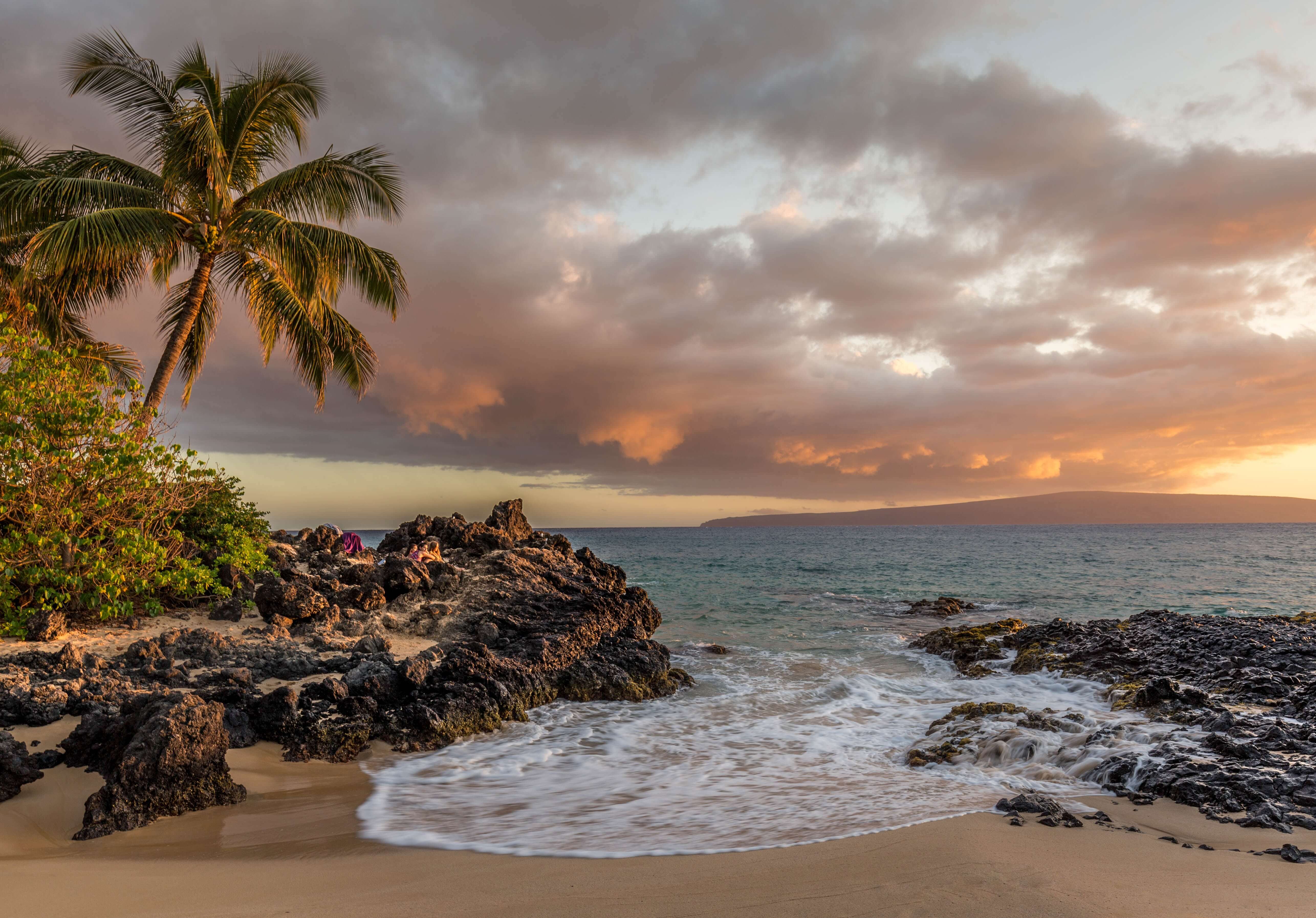 10 Soothing Seaside Getaways in the USA
These American beaches will help you unwind...
When it comes to which landscapes are most conducive to wellbeing, beaches are hard to beat. There's nothing like a calm, flat expanse of ocean to reduce mind-chatter. In fact, research reveals that proximity to water can boost happiness, lower the heart rate, slow our breathing, and reduce anxiety and stress.
If you're planning a trip to revive and restore you, these striking coastal destinations are home to the best beaches in the country.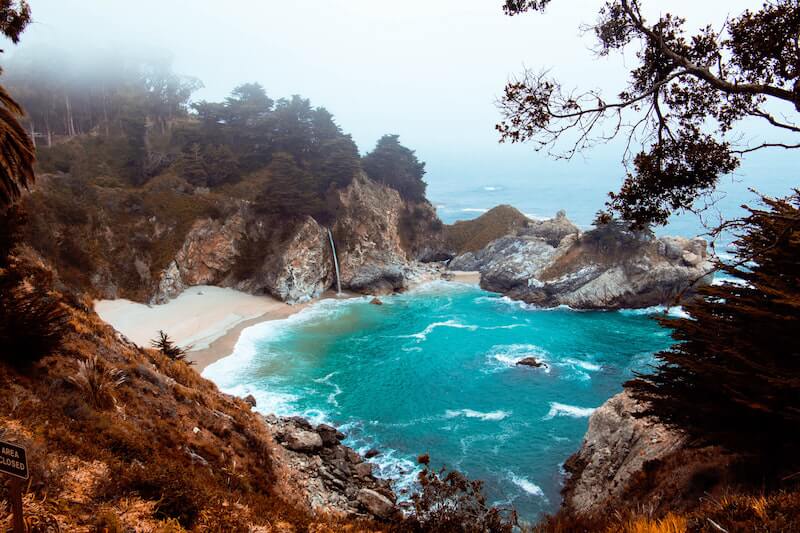 Julia Pfeiffer Burns State Park, California
Named after the pioneer woman Julia Pfeiffer Burns, a rancher and long-time Big Sur resident, this state park is best known for one of the most famous views in California: McWay Falls. A slim 80 ft waterfall cascades off a granite cliff and flows to meet a swirl of turquoise surf. The beach itself is closed to the public, so the view is true to the unblemished photos you've swooned over. Afterwards, head to Pfeiffer Beach (which does allow visitors) to check out reflective tide pools and Keyhole Rock – an arch in the center of a huge cliff, which looks particularly stunning illuminated by sunset.
Where to stay: Space and seclusion are major selling points at Ventana Big Sur, a wellness-centric hotel with guest rooms and suites boasting amenities like hot tubs and open-air showers designed for two.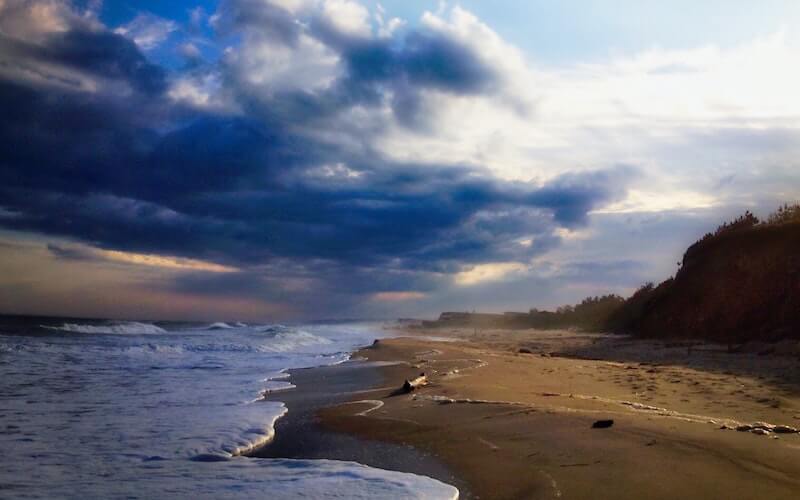 Ditch Plains, Montauk, New York
Montauk, the hippest beach town in the Hamptons, also has one of the area's best beaches. Ditch Plains is a wide sandy stretch fringed by dunes and dense greenery that's popular with surfers for its excellent breaks. Situated at the far eastern end of Long Island, Ditch Plains never gets crazily crowded, and Montauk's cluster of cafes and restaurants (many with outdoor dining) offer great refueling options when you're feeling hungry.
Where to stay: The Breakers Motel has individual units with key-code entry for contactless check-in. Lounge by the pool or borrow a bike and cycle all the way to the Montauk lighthouse.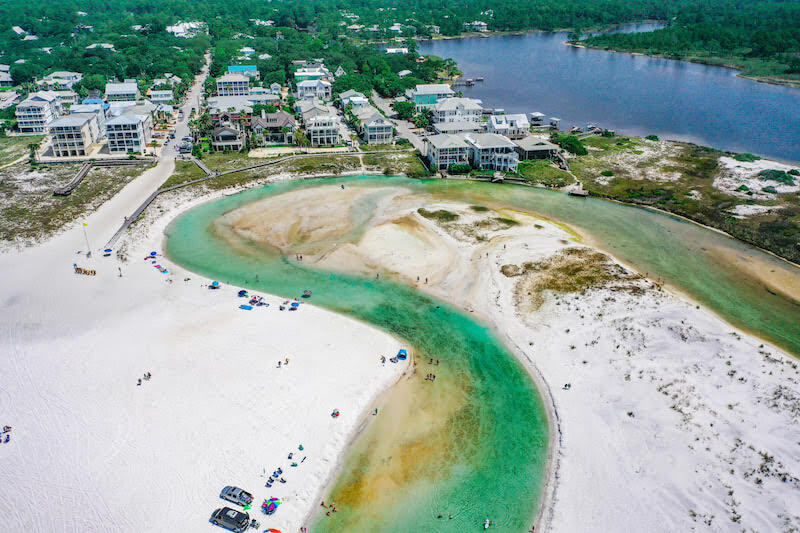 Grayton Beach State Park, Florida
It's hard to pick just one top beach in a state like Florida, but there's something special about Grayton Beach State Park. Here, rare coastal dune lakes filled with dark-burgundy brackish water, feed down and blend with the emerald green ocean like a painting. Elsewhere in the 400-acre park, explore forested trails, steep dunes and quiet salt marshes.
Where to stay: Located right on the edge of the park, the Watercolor Inn is the area's most luxurious hotel. Sixty rooms are nestled between a pine forest and the vibrant Gulf of Mexico.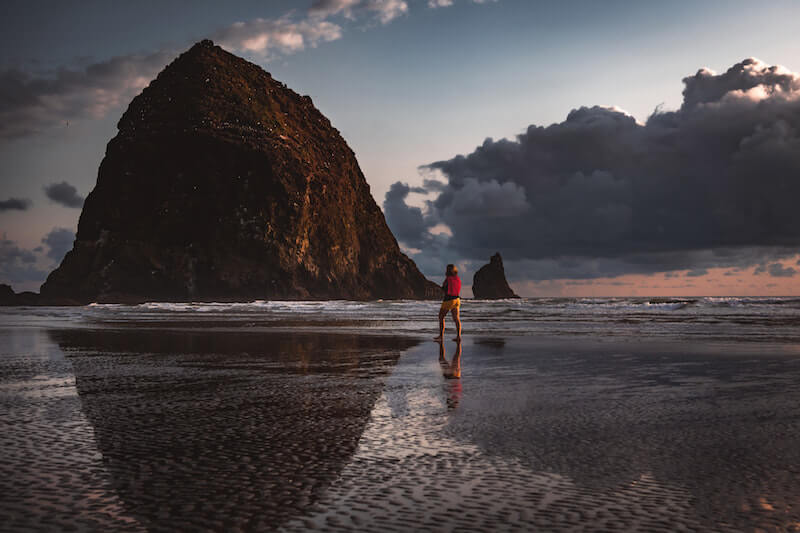 Cannon Beach, Oregon
As beautiful on a blustery, misty day as it is in the clear, bright summer sunshine, Cannon Beach in Oregon is one of the country's most distinctive bays. The majestic dome of Haystack Rock, waterfalls drenching the sand at Hug Point, and miles of reflective, shallow pools revealed by the tide also make it one of the most photogenic.
Where to stay: The Awtrey House bed and breakfast was designed by renowned architect James Cutler, and is owned by retired NBA player, Dennis Awtrey. It's located on pretty Neahkahnie Beach, about a 20-minute drive from Cannon Beach.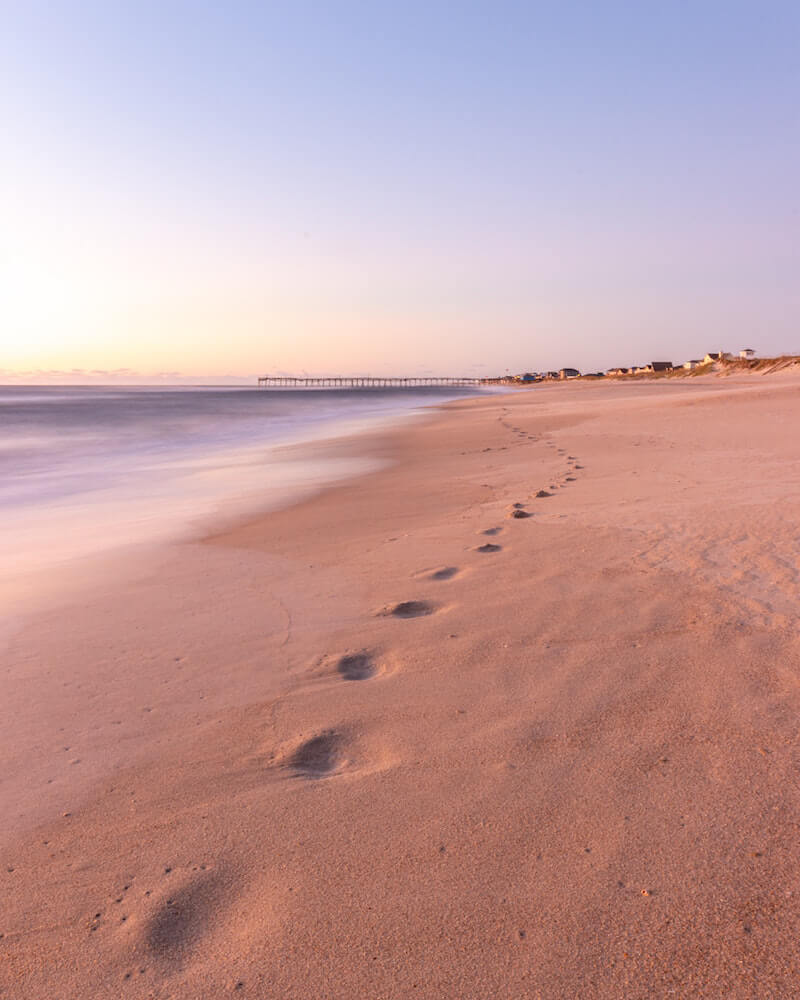 Outer Banks, North Carolina
North Carolina's Outer Banks are a slinky chain of barrier islands with a storied history, as evidenced by the 3000+ shipwrecks just offshore (now popular dive sites). Explore these secluded beaches dotted with nature reserves and lighthouses, taking time to stop in some of the tiny towns for kitschy souvenirs and ice cream.
Where to stay: There aren't many accommodation options on the barrier islands themselves, so opt for Burrus House Inn – a boutique spot with hammocks and water sports equipment – on adjacent Roanoke Island, instead.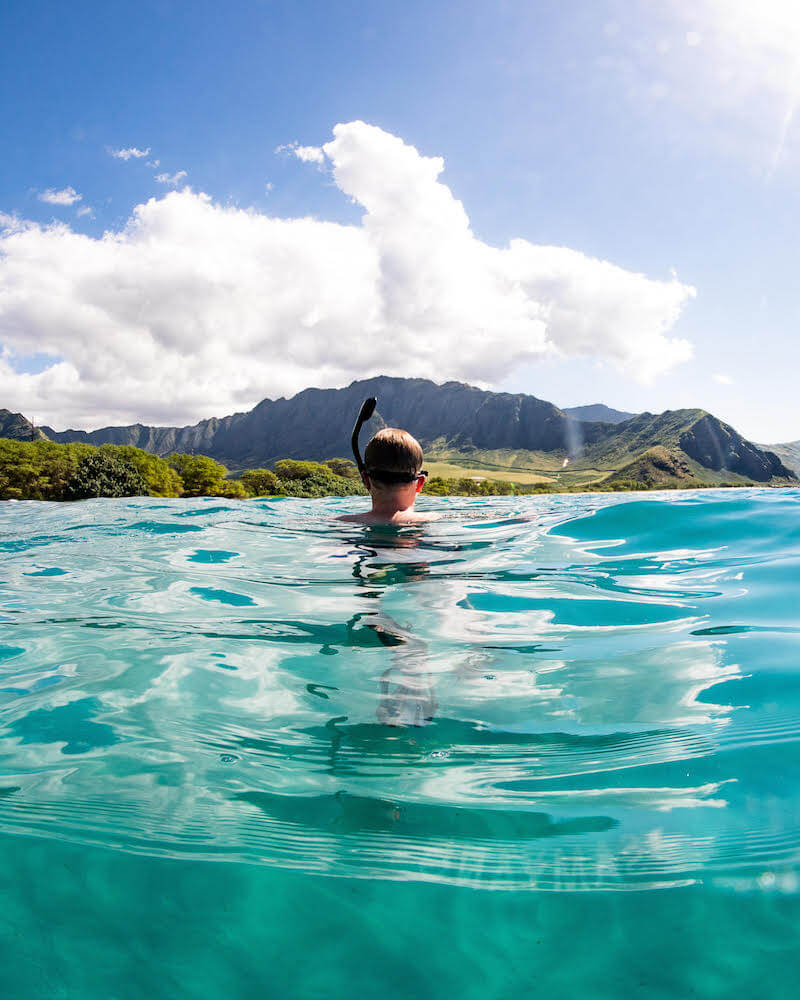 Makua Beach, Kauai, Hawaii
Kauai's lush mountains descend steeply to a crescent of golden sand at Makua Beach (AKA Tunnels Beach). Not only one of the most beautiful beaches on the Hawaiian island of Kauai, Makua is also home to one of its best snorkeling and scuba diving spots; just offshore you'll find a vast coral reef, lava tubes, and caves, which amount to a unique underwater experience.
Where to stay: Located a 40-minute drive from Tunnels Beach, on a jungle hilltop, The Palmwood is a hidden retreat inspired by ryokans – the country inns of Japan.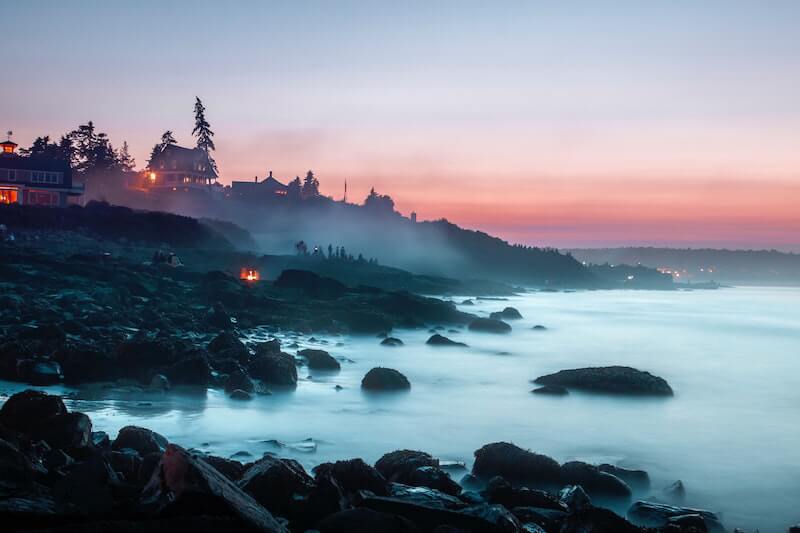 Ogunquit, Maine
In the language of its original settlers, the Algonquin Indians, Ogunquit translated as 'beautiful place by the sea,' which is hard to refute. This quaint fishing village is famous for its beach - a 3.5-mile stretch of pale sand with gentle surf that makes it popular with families. At the beach's southern end, the Ogunquit River flows into the ocean, and it's not unusual to see friends floating this stretch of freshwater on inner-tubes and other inflatables.
Where to stay: Book a room or your own 2-bedroom cottage at Anchorage by the Sea, a nautical resort with a pool and unobstructed ocean views.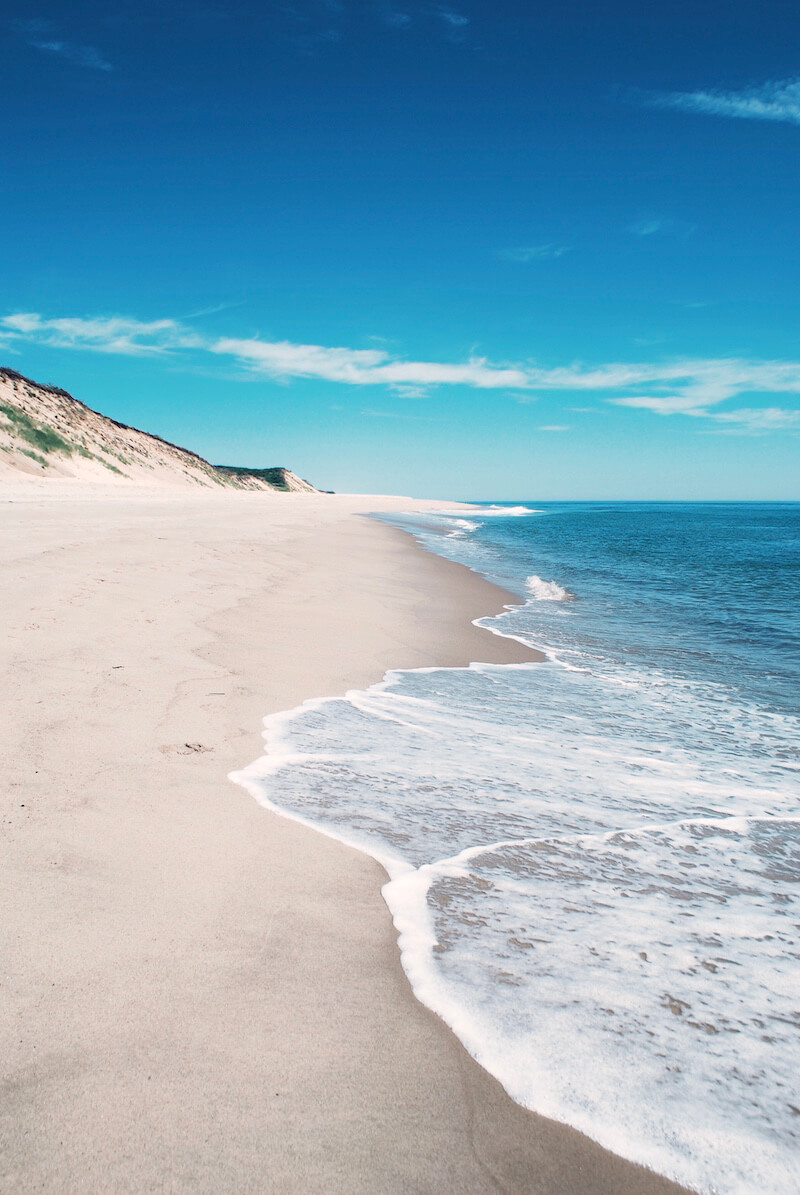 Cahoon Hollow Beach, Cape Cod, Massachusetts
The thing that distinguishes Cahoon Hollow from Cape Cods' many other beautiful beaches is its imposing sand dune backdrop, which looks like it was transported from the Sahara Desert. Descending 75 yards to the golden shoreline is fairly easy, but the climb back to the top at the end of the afternoon is not so fun. Luckily The Beachcomber, a beloved restaurant with outdoor seating, is a good place to reward your exertion with oysters and drinks.
Where to stay: A 30-minute drive away, snuggled in the Provincetown hook, is AWOL Hotel – a beautifully designed and decorated spot with a heated pool, fire pits, and a private outdoor space adjoining every room.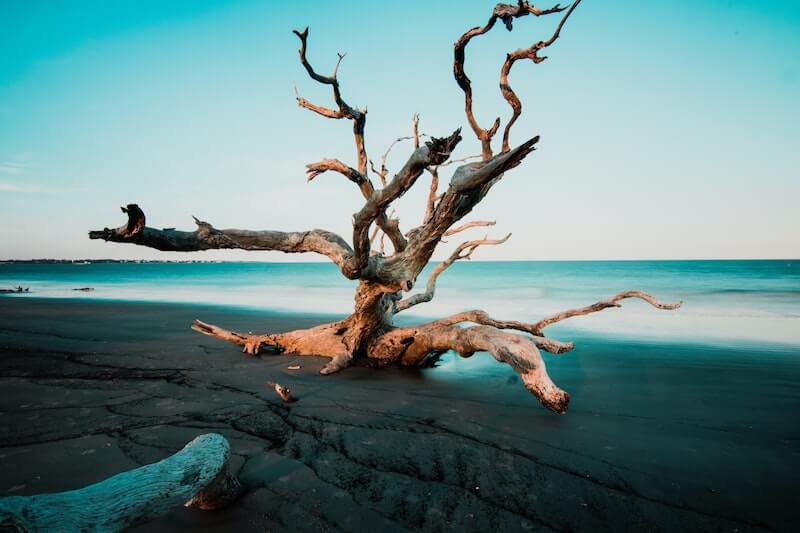 Driftwood Beach, Georgia
As the name implies, Driftwood Beach is famous for its otherworldly tree skeletons, revealed by years of erosion. Located in Jekyll Island, part of Georgia's Golden Isles, Driftwood's unique landscape is irresistible to photographers. It's also a popular wedding location, so anticipate a few bride-and-groom shoots.
Where to stay: At the Jekyll Ocean Club, the beach is right in your backyard. Wake up to watch sunrise from your private balcony and enjoy a sunset dinner at the resort's outdoor seafood restaurant.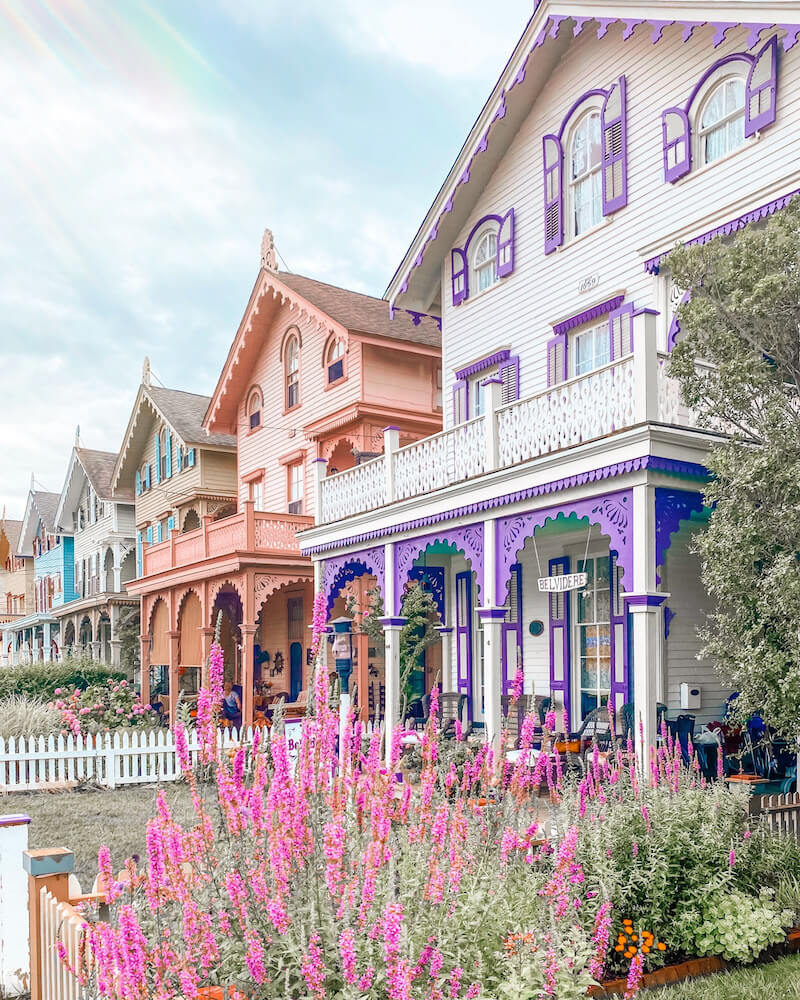 Cape May, New Jersey
The pale-sand beach at Cape May is lovely enough, but the real selling point of this section of New Jersey coastline is the architecture. Cape May has one of the country's largest collections of 19th Century framed buildings – candy colored, fairytale-like homes with turrets, towers and wrap-around porches.
Where to stay: Billed as a "micro beach resort," Lokai offers studios and 2-bedroom suites with amenities including a grilling station, saltwater pool, mobile beach kits with coolers and towels, games, and a lounge chair and umbrella set-up service.