In a Nutshell:
If you had to drop a pin in the perfect Stockholm location, the Bank Hotel might just be it. The 1910 site of the Södra Sverige Banking Company is now a modern, meticulously designed boutique hotel. Despite having only 115 rooms, The Bank Hotel is equipped with a rooftop bar, trendy restaurant, and speakeasy-style cocktail lounge called Sophie's. The hotel is steps away from the main ferry area (ideal if you want to take a trip to the Archipelago), shopping area and the royal palace.
EDITOR'S TIP: Book a tour at the Fotografiska, the biggest photography museum in the world.
The Style:
Elegance with a fashion-forward edge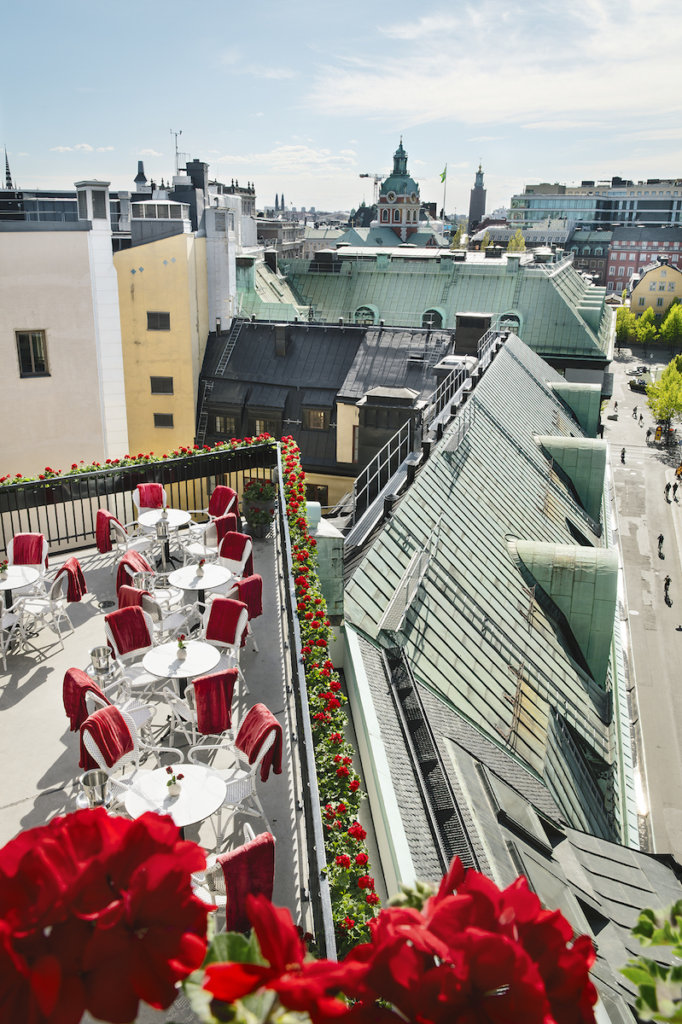 Why We Love It:
This hotel is like stepping into a beautifully curated Instagram feed. The design, restaurants, food, and cocktails are all beautiful. The hotel is owned by one of the most popular nightlife businesses in Stockholm, so it has a well-honed ambiance.

The rooftop terrace bar, Le Hibuo, is inspired by a Parisian suite. Great place to start your evening in Stockholm.

We can't stress this enough: the hotel is in the perfect spot. You can walk 100 meters in either direction and find great places to explore. Case in point: Riche, the classic Swedish restaurant with the best meatballs in town, is 45 seconds away.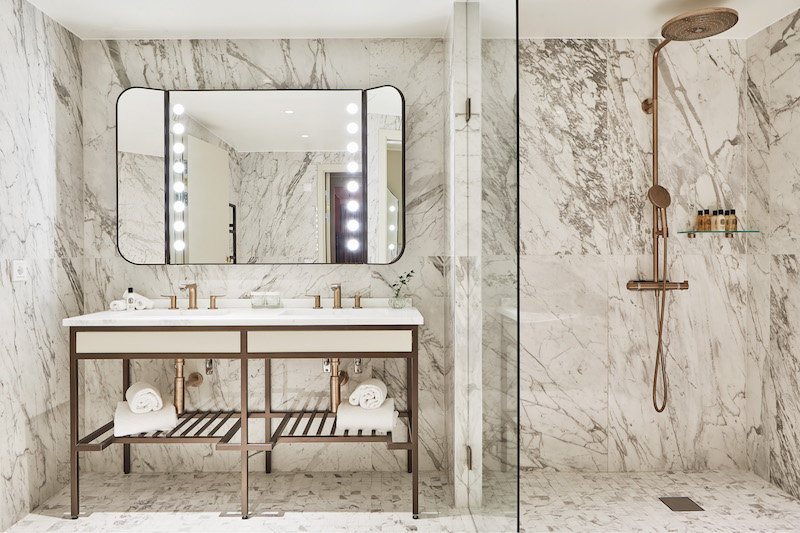 The Unmissable Experience:
Jump on a boat (Stromma is a safe and reliable line) and explore the Stockholm Archipelago. There are over 30,000 small islands within two hours of the city, so you can make it a half-day, full-day or weekend trip. If you are into sailing, check out the small island of Sandhamn.