Turks & Caicos
Turks and Caicos
Beaches that set the standard.
With sugar white sand beaches and electric blue waters, Turks and Caicos attracts travelers with its dreamy Caribbean landscapes. Its most famous beach, Grace Bay, is often lauded as one of the most beautiful in the world. Most tourist activity takes place on the island of Providenciales. Affectionately called "Provo," Providenciales is home to Grace Bay Beach, the majority of hotels, shops, bars and restaurants, and the international airport. Other areas of interest include Grand Turk, Middle Caicos and North Caicos, though these islands are much quieter and less built-up.
Did You Know?
Since Turks and Caicos is a British Overseas Territory, its flag features a Union Jack in the top left corner. What occupies the right corner of the flag? Three of the nation's most important symbols—a conch shell, a spiny lobster and a Turks Head cactus.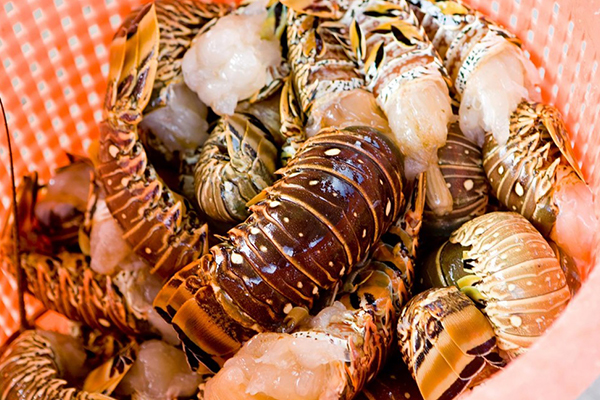 If restaurants seem uncrowded on Thursday nights, that's because everyone's at the Fish Fry, a weekly tradition that attracts both tourists and locals. Located at Bight Park, next to the Gansevoort, the Fish Fry is known for its freshly made island food (there's more than just fried fish), live music and local craft stands. The atmosphere is always upbeat—the island way of welcoming the weekend.
"With sugar white sand beaches and electric blue waters, Turks and Caicos attracts travelers with its dreamy Caribbean landscapes."
For animal lovers, Potcake Place, a local dog rescue charity, is the ultimate vacation amenity. Potcake Place rescues stray island dogs (known as potcakes) and cares for them until they find forever homes. In order to help socialize the dogs, Potcake Place allows vacationers to walk and play with the pups on the beach for a few hours each day. Animal lovers eagerly wait on early morning lines outside the charity's Salt Mills Plaza storefront in order to be paired with walkable puppies. Once matched with pups, volunteers take their four-legged friends for strolls on nearby Grace Bay Beach—Potcake Place provides leashes, water and treats. Travelers who fall in love with their new pals can consult Potcake Place to arrange adoptions.

Paradise Arts
Located in the Salt Mills Plaza, Paradise Arts is a must-visit local gallery. From paintings and photographs, to ceramics and glassworks, Paradise Arts celebrates local artists and the natural beauty of the Turks and Caicos Islands. The shop's displays are always changing, so art hunters looking for something specific should stop by frequently. Travelers in search of souvenirs can check out Paradise Art's locally made jewelry and handbags.

On the southwest side of Providenciales, a nearly landlocked lagoon gives Grace Bay a run for its money. The brilliant turquoise waters of Chalk Sound might be Provo's best kept secret—most days, visitors will feel like they have the lagoon to themselves. Chalk Sound is protected by its National Park status, so motorized boats aren't allowed. This makes the sound's shallow waters ideal for swimming, kayaking and paddle boarding. Just be sure to head over on a calm day, as strong tradewinds can make water sports quite challenging. Visitors can rent kayaks and paddle boards at
Las Brisas Restaurant
, located off Chalk Sound Drive at Neptune Villas.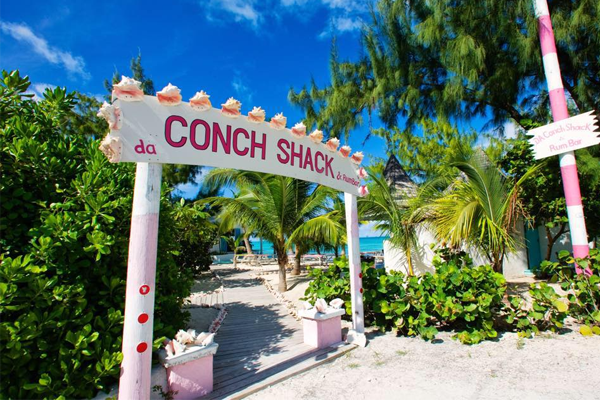 Sure, Providenciales has its fair share of fine dining options, but there's no better spot to crack open a cold one, watch the sunset and feast on the island's most famous delicacy than at Da Conch Shack. Come for the conch—fritters, chowder, salad, cracked or curried—stay for the live music and rum bar. This beachside shack is a longtime Provo institution that attracts locals, expats and tourists. Don't say we didn't warn you—eat here at the start of your trip and you might not dine anywhere else.


Often regarded as the best fine dining restaurant on Providenciales, Coco Bistro is a perennial award winner. Its romantic open-air deck is the picture of upscale island dining: tall coconut palms twinkle with fairy lights above white tablecloth place settings, while the resident cat, Coco, delights diners with her (well-behaved) antics. Coco Bistro's menu is highlighted by fresh seafood—pepper crusted seared local tuna and homemade conch ravioli are standouts. Be sure to leave room for dessert, the coconut pie is legendary.



It can be difficult to find excellent Italian food in the Caribbean, but Lupo breaks the mold with its homemade pastas, Roman-style pizzas, and imported meats and cheeses. The casual eatery bills itself as a "cucina rustica" with simple lunch and dinner menus that highlight quality ingredients. Expect comfort food dishes, like arancini, beef and pork meatballs, and spaghetti cacio e pepe. The owner is usually on hand to suggest beverage pairings from the restaurant's excellent wine list.
HERO:
@anarje
EXPLORE:
@turks-and-caicos.org
, @Paradise Arts, @Chalk Sound
STAY:
@Grace Bay Club
,
@Amanyara
,
@Gansevoort
,
@COMO Parrot Cay
INDULGE:
@Da Conch Shack
,
@Coco Bistro
,
@Lupo