Tokyo Travel Guide: Where to Eat, Stay and Play
Tokyo Travel Guide: Where to Eat, Stay and Play
By

Taylor Haynes
Tokyo is a hyper-modern metropolis with nearly 38 million residents, energetic city streets, beautifully preserved temples and neon-lit skyscrapers. It simultaneously celebrates Japan's rich history while embracing cutting-edge technology and design – and travelers to this world-class city are fortunate to experience both.
It may be hard to believe that this futuristic mega-city began as a small fishing village on the eastern coast of Japan. Today, Tokyo – which translates to "eastern capital" – is a premier hub for culture, arts, entertainment and dining. Visitors marvel at the seamless public transit, the seemingly choreographed Shibuya crossing and 23 distinct city wards, all with their own ambiance and attractions. Even though the city's offerings may initially overwhelm, you will soon find Tokyo is the ideal destination for the global citizen seeking an unforgettable adventure.
Reset at a Traditional Japanese Onsen
What's a better way to refresh after a long day of travel or sightseeing than by visiting an onsen? Japan is seismically active, resulting in thousands of these natural hot springs throughout the country. Onsens are typically enjoyed nude and are accompanied by their own unique bathing culture and etiquette. Further, most onsens have male and female-only areas, frequently do not allow tattoos and require you to rinse before entering the bath area. The Odaiba Oedo Onsen Monogatari, in central Tokyo, includes an expansive spa area, footbath and a brightly-lit and busy Edo-period dining hall featuring izakaya and street food for a post-soak snack.
If you're looking for more of a private experience, book at night or two at the Andon Ryokan. Ryokans are traditional inns, usually built around an onsen with common bathing areas. In fact, ryokans are the among the oldest hotels in the world and where people have relaxed for centuries. Andon Ryokan is one of Tokyo's boutique ryokans and offers visitors cultural activities such as tea ceremonies and flower arrangement classes.
Explore Tokyo's Diverse Neighborhoods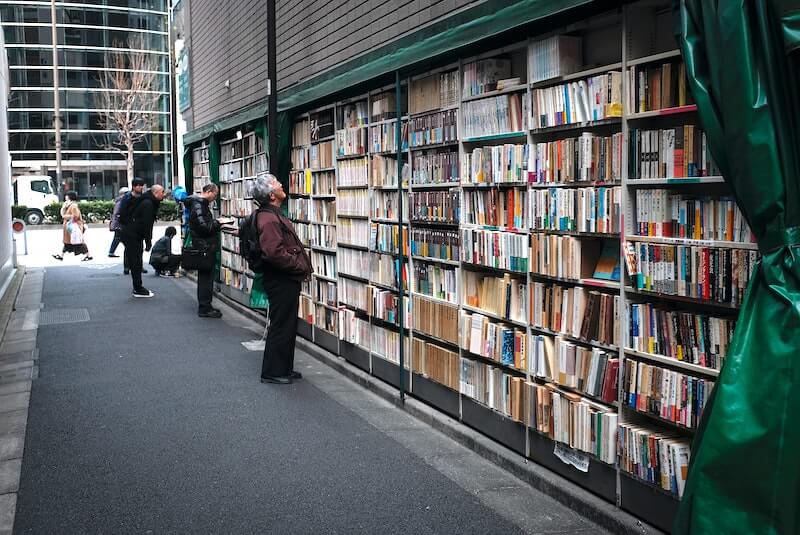 Tokyo is a city with many personalities, and visitors experience each one in its distinctive neighborhoods, all connected by the state-of-the-art public transit. There's Akihabra, the buzzing, tireless center for Japan's gaming and anime culture, or famous Shibuya with its crowded crosswalk and endless shopping and entertainment. Neighboring Asakusa is dedicated to preserving the past, with meandering residential streets that transport you to a Japan from 100 years ago. Then there's Harajuku, known for its creative street fashion, and Roppongi, with its always-thrilling nightlife. If you find yourself in Roppongi, make sure to stop by the Mori Art Museum, on the 53rd floor of the Roppongi Hills Mori Tower.
Literary-inclined travelers should make note of Jimbocho – also known as "Book City." Not only do 160-200 bookstores crowd the streets, but the area is also home to the Literature Preservation Society, the Tokyo Bookbinding Club, and numerous publishing houses and libraries. It's the best place in Tokyo, by-far, to get lost in a good page-turner.
Escape the Urban Jungle in the City's Many Parks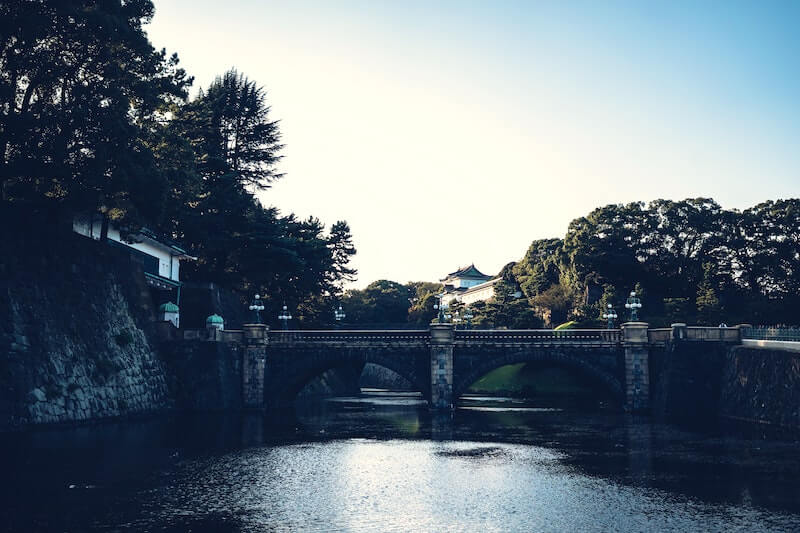 Tokyo is equally as revered for its generous green spaces as it is for its impressive architecture; locals and visitors alike retreat to the shaded walkways, rippling ponds and sun-speckled meadows to recharge and reconnect with nature. Conveniently, one of the city's best parks is found only steps from Tokyo Station in downtown's business district, centered on the Imperial Palace. Surrounding the palace are picturesque Japanese gardens, replete with hanami (cherry blossom viewing spots), painstakingly maintained seasonal plants and remnants of the Edo Castle, including the castle tower, which was once the tallest in the country, but burned down in 1657 and never rebuilt.
The 17-story Hoshinoya hotel hugs the eastern edge of the Imperial Palace grounds and gardens. Guests are welcomed into a long tatami mat-lined hallway, leading to an impressive ikebana – Japanese flower arrangement. From arrival to departure, Hoshinoya never ceases to impress, with its unwavering attention to detail and commitment to traditional design, while thoughtfully integrating modern amenities. Highlights include the indoor onsen, and an outdoor, rooftop bath – the only of its kind in the city.
Experience Japan's Burgeoning Street Food Scene…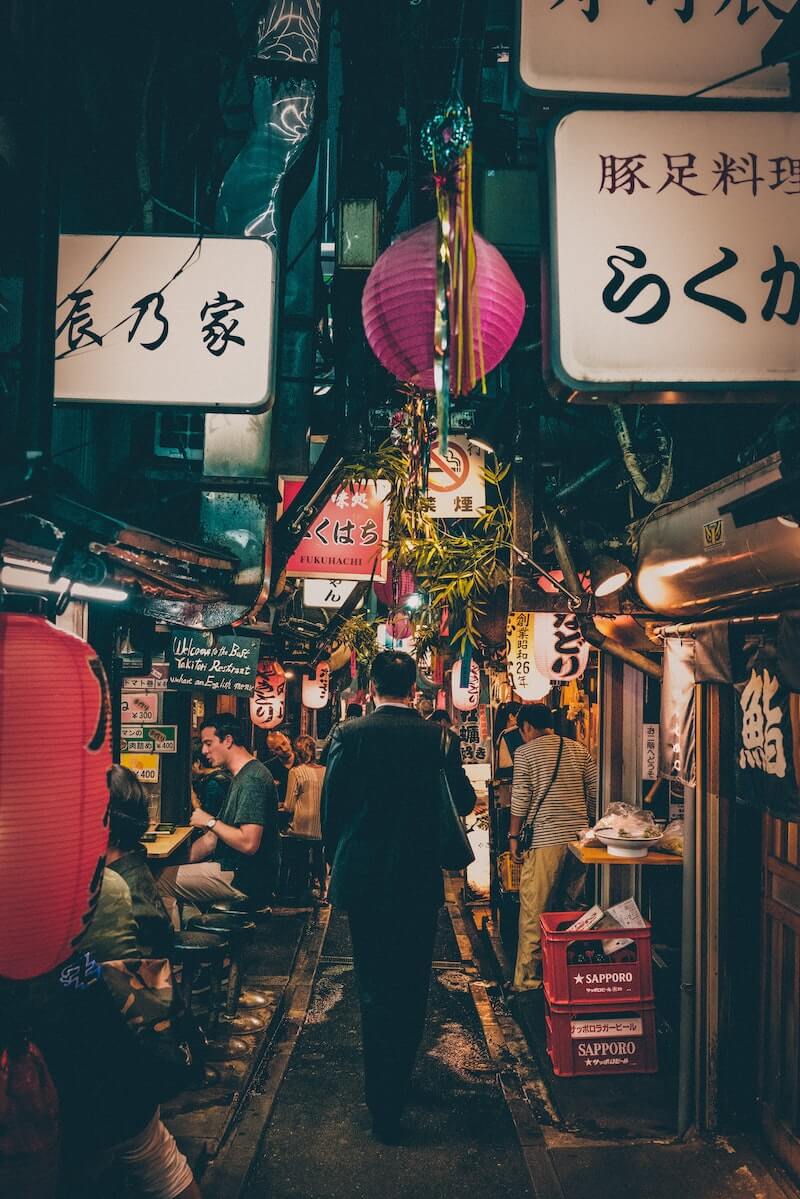 While the street food scene isn't as well known as that in other Asian countries, Tokyo still delivers on authentic, cheap and delicious eats to be enjoyed while exploring the city streets. For some of the best street food, head to Omoide Yokocho for yakitori – grilled chicken on a skewer and drenched in a salty-sweet sauce, made from mirin, sake, soy sauce and sugar. Then, cozy up in one of the alley's dimly lit drinking establishments for a Japanese beer or sake.
It doesn't take long for visitors to notice the cute fish-shaped pastries at many street-corner stalls. They're called taiyaki, originating in Japan during the Meiji-era and taking cues from the similar Korean dish bungeo-ppang. The charming pasties are made with pancake or waffle batter and traditionally filled with red bean paste. If you have a sweet tooth, however, you can also order taiyaki overflowing with custard or chocolate.
…Or Dine in at One of the City's (Many) Michelin-Starred Restaurants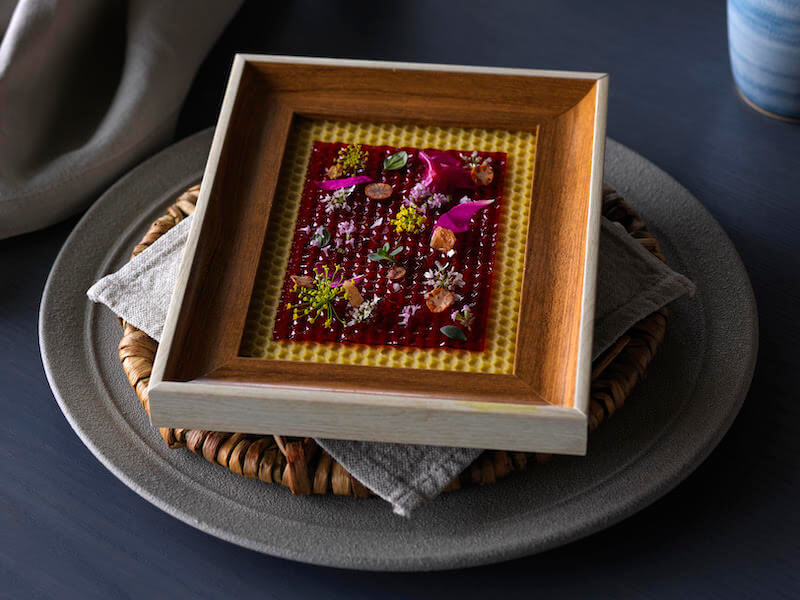 Did you know Tokyo has the most Michelin-starred restaurants of any city? It's become a haven for choosy diners. For unparalleled Japanese cuisine with a creative twist, look no further than Azabu Kadowaki, led by chef Toshiya Kadowaki. Think: chargrilled ayu fishwith salted ayu shirako or truffles-on-rice. Kanda, in the Roppongi neighborhood, has maintained its three-star rating since the guide was launched. The minimalist eatery is well-adored for its shinjo, a creamy and delicate fish dumpling nestled in a brothy, aromatic soup.
Also worth mentioning is INUA, helmed by German chef Thomas Frebel of Noma fame, brings a globalized eccentricity to Tokyo's generous dining options. Expect stunning, seasonally-inspired tasting menus and presentations that almost seem too precious to consume. But, trust us, you won't regret eating here.
Take a Day Trip to Destinations in the Region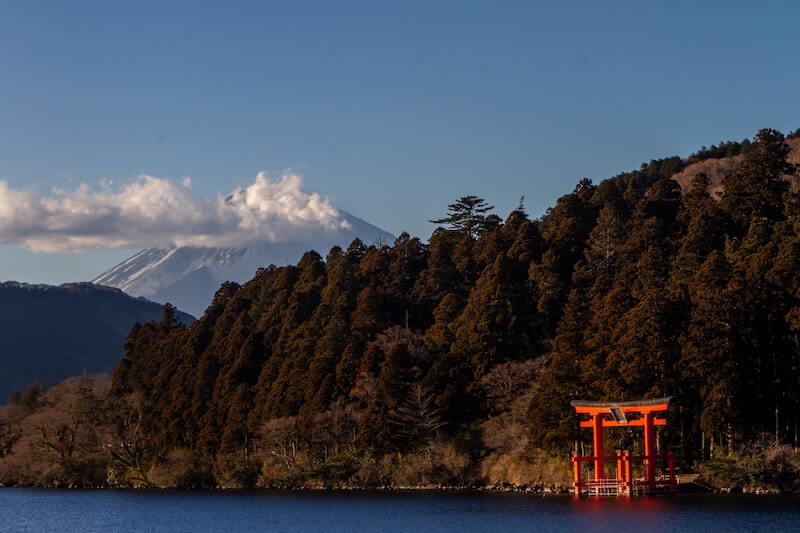 If you're in Tokyo for longer than a week, don't restrict yourself to the city alone. Areas outside of Tokyo are easily accessed by convenient public transit (including the shinkansen bullet train). Take a day trip to nearby Hakone – about an hour-long train ride – for incomparable views of iconic Mt. Fuji, as well as the picturesque Hakone Shrine with red torii gates overlooking the calm waters of Lake Ashi. Or, explore Kamakura, a seaside town with dozens of Buddhist Zen temples and Shinto shrines. The famous Kotoku-in Temple's Great Buddha, sitting serenely at 13 meters high, is breathtaking.
If the afternoon permits, travel to Enoshima, a small island dramatically rising from the surf and connected to the bay by a 2000-foot-long bridge. The island is explored on foot – with thousands of steps winding upward, culminating in panoramic cliff-side scenery. On a clear day, the striking silhouette of Mt. Fuji peeks through the mist.