Take an Overdue Family Vacation to America's Favorite Island®


Take an Overdue Family Vacation to America's Favorite Island®
By

Esme Benjamin
Last year's messy tangle of working and learning from home was hard for even the closest of families, as was being separated for so long from our extended circle of loved ones. Now, with travel slowly getting safer by the day, there's no better time to plan an overdue family vacation or reunion, and no better place to do it than Hilton Head Island.
One of South Carolina's most perennially popular destinations, idyllic Hilton Head Island allows families to strike the perfect balance between activity and relaxation. Spend your days trying watersports, lounging on the beach or learning about the island's fascinating history, and your evenings dining alfresco and stargazing. Even pets are welcome! No wonder Hilton Head Island is known as America's Favorite Island®.
Spend languid days on Hilton Head Island's award-winning beaches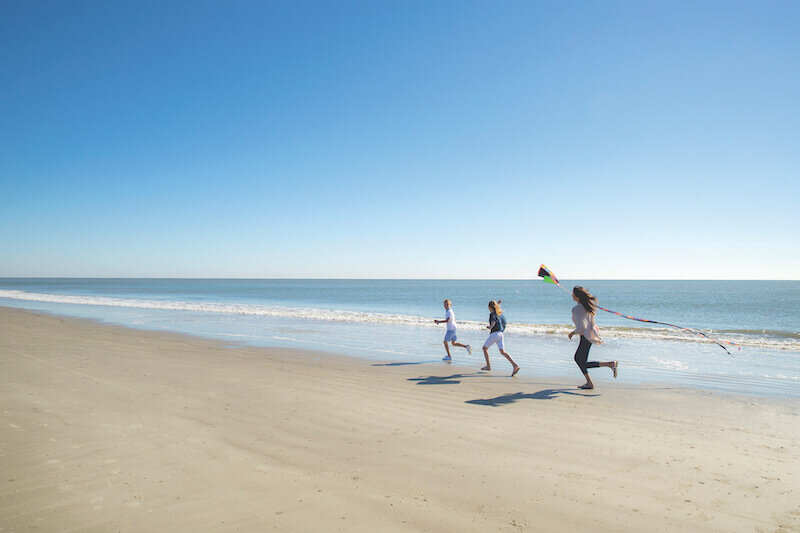 Hilton Head Island has amassed a long list of awards and accolades over the years, thanks in no small part to its inimitable beaches. Encircling the island with 12 miles of wide, immaculate beaches and calm ocean that's perfect for swimming, Hilton Head Island's beaches are beloved for their family-friendly offerings as much as their beauty. It is hard to pick a favorite, but if we had to it would be Driessen Beach Park. Here, visitors meander down a winding boardwalk that opens to a wide-shoreline beach. The site features a playground, a picnic pavilion and outdoor showers.
Hire a personal chef for a memorable family dinner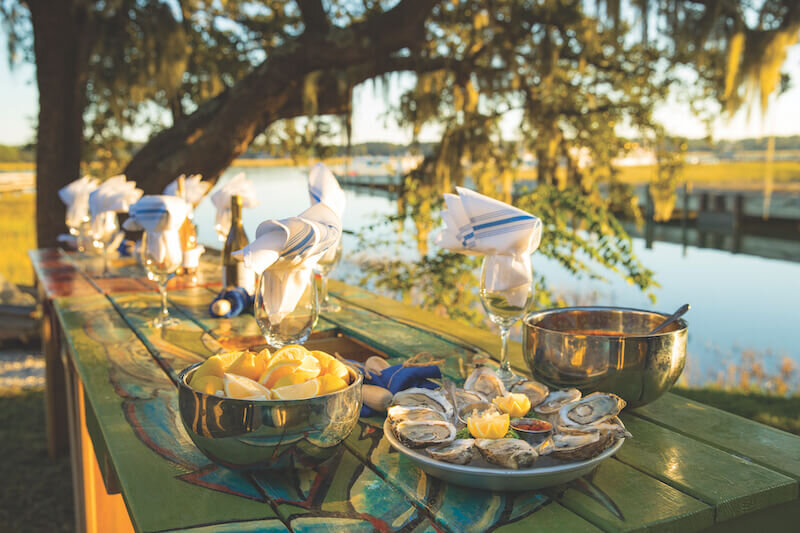 With over 250 restaurants to choose from, you'll be spoiled for choices at mealtime. Hilton Head Island's quintessential cuisine is seafood – sustainably caught in the local area, of course – but you can find palate pleasers no matter your particular taste preferences. Outdoor dining is ubiquitous on the island thanks to perfect year-round weather, but you can also hire one of the resident chefs to cook a customized family meal that's perfect for reunions or celebrations in a private setting.
Keep the whole family entertained with watersports activities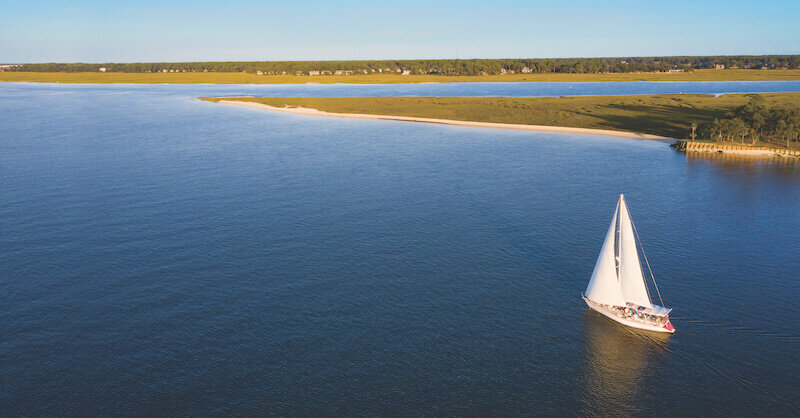 If your family loves adventures, they will be in their element amid Hilton Head Island's huge variety of water sports activities. Try paddleboarding or kayaking through the island's peaceful waterways, jump aboard a skiff or a sailboat for some dolphin spotting, or soar 500 feet above the ocean on a parasail. Perhaps the most unusual of all the island's water-based activities, though, is the mermaid boat tour – an award-winning meet-and-greet based on the childrens' book The Mermaid's Friends.
Do a deep dive into the history and habitat of Hilton Head Island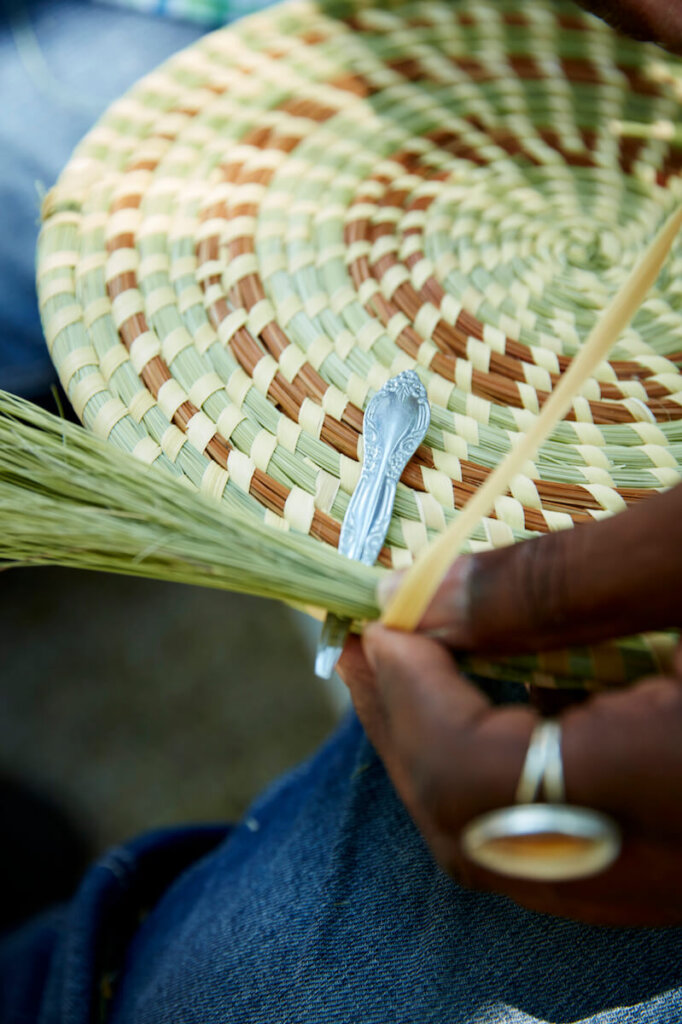 The Coastal Discovery Museum at Honey Horn, a Smithsonian affiliate, bills itself as "Hilton Head Island's center of preservation, education and celebration" – a 68-acre property set on marshland dotted with Spanish moss-draped live oaks. It's a place where families can learn about the history and culture of the island while immersing in its wealth of natural habitat and spectacular wildlife.
Learning about Gullah culture is a must if you want to better appreciate the past and present of Hilton Head Island. The Gullah people were enslaved and brought to coastal settlements along the southeastern U.S. in the late-17th and early-18th centuries, where their relative isolation on the Sea Islands allowed them to preserve their respective African traditions. It was on Hilton Head Island that the Gullah people established the first self-governed town of freed Africans: Historic Mitchelville Freedom Park. Families can learn all about this history and more by joining a tour during their visit.
Get into golfing as a family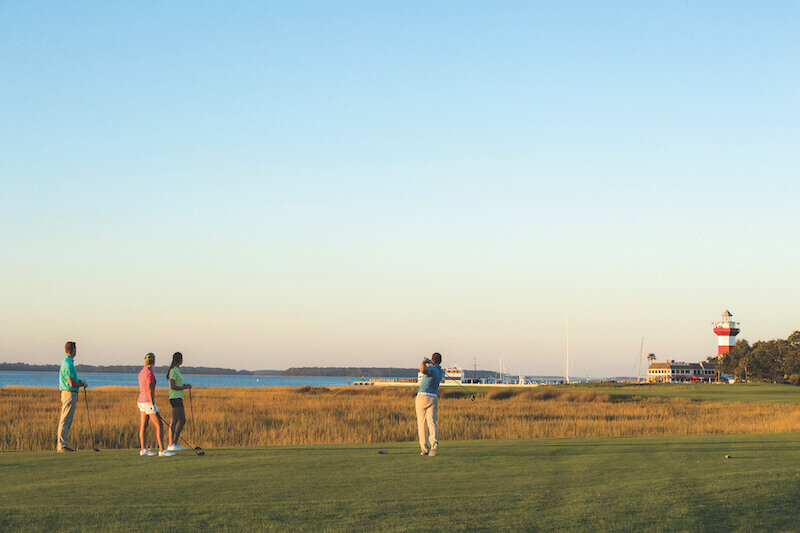 Hilton Head Island happens to be one of the top golfing destinations in the country, with 23 world-class on-island courses designed by some of the sport's top architects. While the destination certainly appeals to golfing fanatics, many are committed to welcoming newcomers to the sport, too – especially youngsters, making it a great family activity. The Sea Pines Resort hosts the PGA TOUR's RBC Heritage Presented by Boeing tournament tournament every April. It also offers a special junior golf program for ambitious kids who are serious about improving their game. Alternatively, for a more relaxed vibe, there's country club-style mini golf.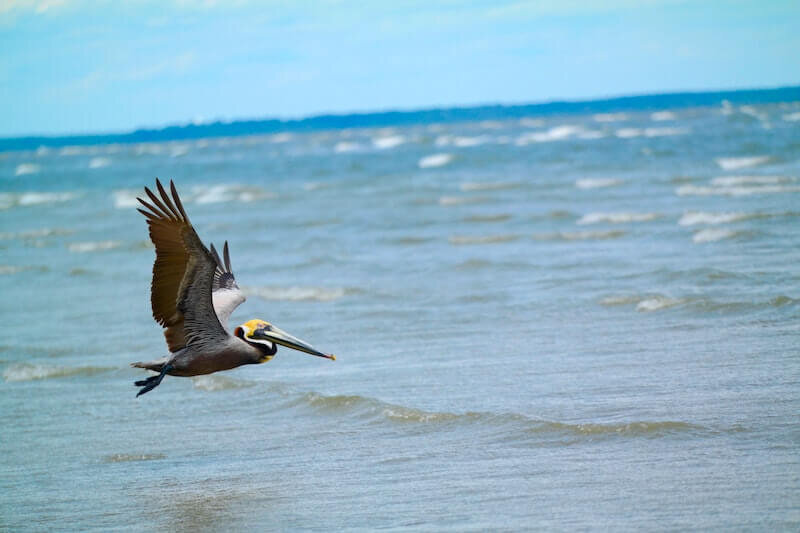 Despite its small size, Hilton Head Island is incredibly ecologically diverse. Wherever you go on the island, you're sure to spot wildlife including bottlenose dolphins and the Lowcountry's great blue heron. Perhaps the most thrilling sightings are of loggerhead sea turtles, which nest and hatch on the beaches here from May until October. This endangered species is protected on the island, so please don't approach the turtles if you're lucky enough to see them.