Stockholm
Stockholm, Sweden
Hello. Hej. Tjena.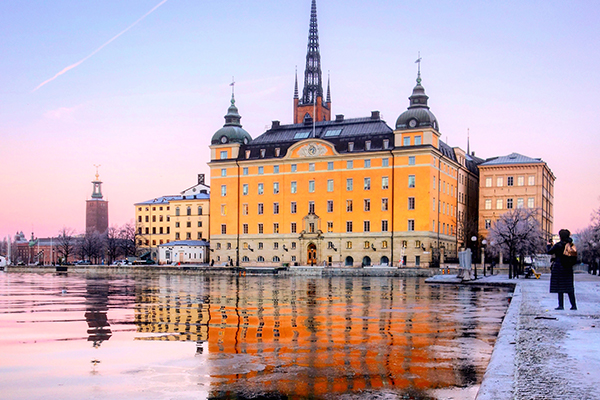 Any trip to Scandinavia should include a stop in the capital of Sweden, which is about an hour flight from both Copenhagen and Oslo. The city—which is built on the water and made up of 14 islands—has an emerging food scene that's about more than just meatballs (though those, too, are worth seeking out). And the aesthetic in its hotels, shops and restaurants is that minimalist Scandi look we've all come to know and love. Come summer, days can have 18-plus hours of sunlight—plenty of time to explore the cobblestoned Old Town, the ABBA Museum, King's Garden and more. And if you're looking to pair your urban vacation with a made-for-Instagram, nature-filled escape, you could hop a quick flight to Luleå for a stay at the Treehotel or head further north to the Icehotel in Jukkasjärvi.
DID YOU KNOW?
Sweden embraces the concept of 'fika', which basically means "to have coffee." (A true Swede also orders a specialty pastry like a 'kanelbullar', or cinnamon bun, to go with it.) This ritual is especially important during the winter, when it can be dark for up to 16 hours per day. Two of our go-to coffee shops are Saturn Café and Karla Café, which has live music on Sunday afternoons.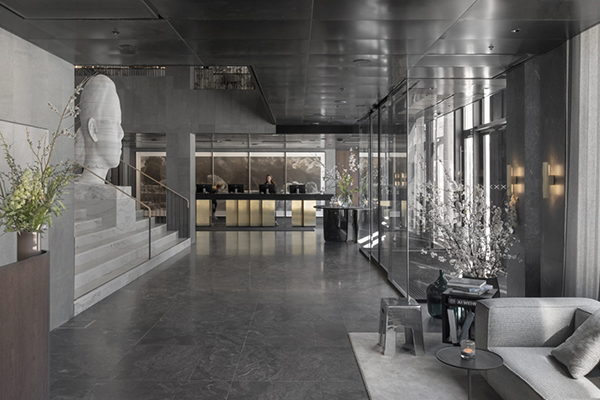 At Six
With clean lines and minimal color, this new 343-room property is Swedish design at its finest. It's set in a former bank in Brunkebergstorg, a neighborhood that was once known for its grand hotels, private homes and well-heeled residents. Art is a huge focus, with a collection curated by Sune Nordgren that includes works—some specially commissioned—by the likes of Julian Opie, Olafur Eliasson, Jaume Plensa and Sol LeWitt. Now through April on select dates, you can reserve a table for the pop-up
Dinner Time Stories
, a six-course meal that involves all of your senses and the story of Marco Polo. (If that doesn't pique your interest, what will?)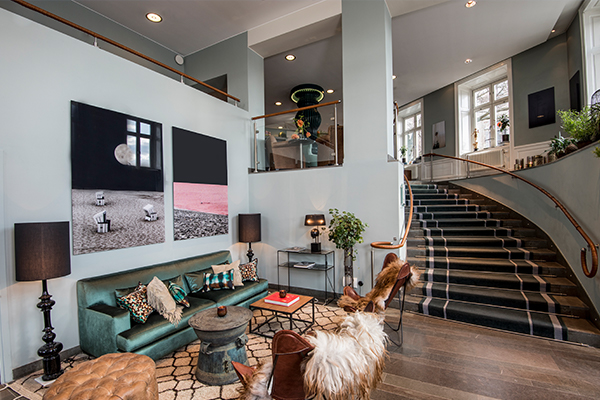 Lydmar Hotel
The
Royal Castle
and
National Museum
are just a stone's throw away from this stylish spot, the sister hotel to the iconic
Grand Hotel
next door. (It's a known secret that if you stay here, you can access their spa and fitness center.) Guestrooms are all uniquely decorated, with a mix of tufted headboards, futuristic white chairs, stacks of colorful books and contemporary art on the walls—and even the smallest ones come with a king bed. Make time for drinks in the dining room; if Rasmus is behind the bar, just leave it to him to create the perfect craft cocktail for you.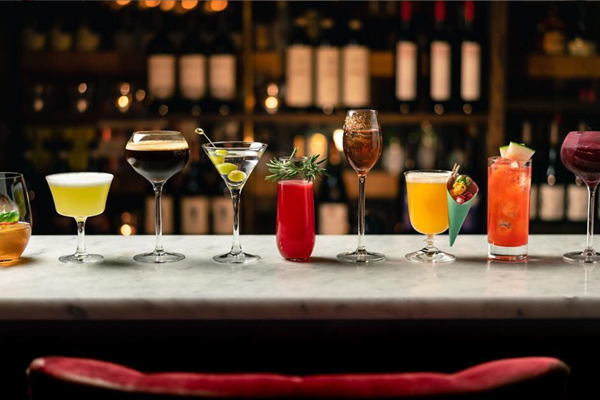 Nytorget 6
Every city seems to have its own version of "Brooklyn" these days—and in Stockholm, that would be the eclectic and artsy Södermalm neighborhood. That's where you'll find this Swedish and Southern European-inspired restaurant, which sits across from Nytorget square. The menu is expansive—and you may be tempted to order more than you can eat—so consider dining family style. A few of our favorites include the burrata with green asparagus and radishes; the red wine-braised lamb shank; and any (or all) of the mini tacos. Or, reserve the Chef's Table (available Wednesday through Saturday) for an experience that includes nine or so courses of the chef's choosing. Before or after, grab a glass of wine around the corner at the cozy Vina.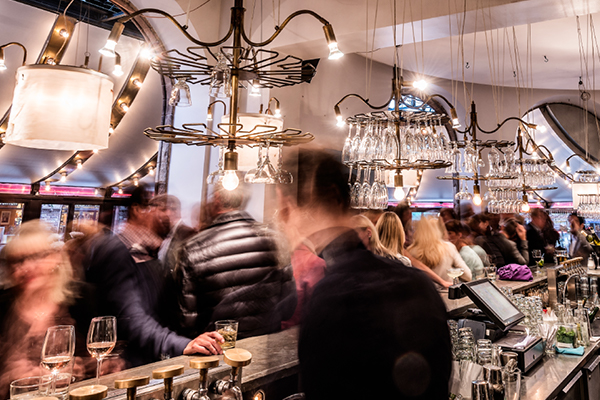 Riche
Right in the heart of the city—just minutes from both the water and luxury shopping—this cool yet casual bistro is always buzzing with the prettiest, most fashionable of people. Large windows and a sleek interior set the stage for food that's part French, part Swedish; you can't go wrong by sticking to the artfully executed classics like toast Skagen (prawns on toast) and meatballs, served with cream sauce, lingonberries and potato purée. Part of the reason to come for dinner is to stay for the buzzy bar scene, so we recommend not making any plans after your meal. And if you're looking for something a bit fancier in a more dramatic setting, the owners also run the fine-dining Teatergrillen in the same building.

The largest archipelago in Scandinavia is located off the coast of Stockholm, with a whopping 30,000 islands. Since you can't hit them all, we narrowed it down to three of our favorites. A 20-minute boat ride away, Fjäderholmarna is the closest to the mainland; visit during the summer and spend an afternoon walking around and grabbing a bite at Rökeriet. The picturesque isle of Grinda, meanwhile, is a little more than an hour away and is home to just one permanent resident (a local farmer). Activities like kayaking, swimming and hiking are available, and the waterfront bistro Framfickan is a beautiful setting for a drink. Want to plan a future weekend away for this spring or summer? Make the two-hour or so trip to Sandhamn, where there's a big sailing and yachting scene. The boutique Sandhamn Seglarhotell is the perfect base from which to explore the island's beaches, historic sea pilot station, restaurants and bars.
Svenskt Tenn
This Swedish home and design store has a rich history. Art teacher Estrid Ericson founded it in 1924, and 10 years later, famed architect Josef Frank joined the team, creating more than 160 textile prints and 2,000 furniture sketches. In 1975, a non-profit foundation took over, with the goal of keeping the company alive forever. Today, about 80% of its products are created in-house, everything from wallpaper and placemats in Frank's signature floral patterns to larger pieces like mahogany desks and velvet-upholstered couches. The store also has an upstairs tea room that hosts afternoon tea during the week and cocktail hour on Fridays.
HERO, INTRO: @Photosbylinda
STAY: @At Six, @Lydmar Hotel
EAT: @Nytorget 6, @Riche