Santiago, Chile
Santiago, Chile
A buzzy southern capital.
When it starts to get cooler at home, there's nothing like escaping to the Southern Hemisphere. With a colorful spring starting in September and summer in December, it's worth considering how to head south for the winter, now. Santiago, a destination that rests at the foot of the Andes Mountains, is experiencing a boom in more ways than one and perfect for your winter migration. From Chilean gastronomy to luxury hotels, parks or wine bars, this capital city is a top buzzy destination.
Did You Know?
Santiago is home to the tallest building in Latin America: The Gran Torre Santiago. With 64 floors, this skyscraper reaches 984 feet high.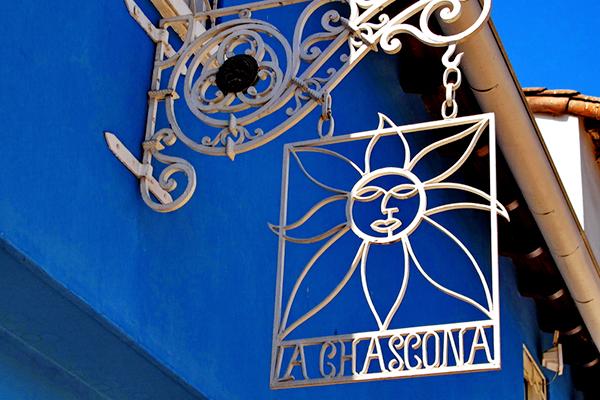 When craving history or even romance, visiting a home owned by the revered poet, Pablo Neruda, is a must. From the wild garden to the excessive interiors, La Chascona house is a living representation of Neruda's ability to create dramatic romance, mesmerizing words and intricate spaces. Neruda, the Nobel-winning poet, exuded deep passion and his soulfulness is found in his three Chilean homes.
"Santiago, a destination that rests at the foot of the Andes Mountains, is experiencing a boom in more ways than one..."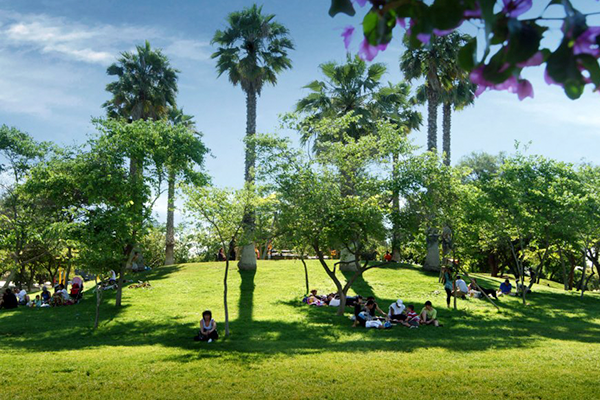 A classic tourist requirement of visiting Santiago? Riding the funicular to the top of Parque Metropolitano. Not that we want you to appear as a tourist—no, no—but we do want to make sure you knock the musts off your to-dos. If for nothing else than a good photo opp with panoramic views of the Chilean city. With endless trails, botanical gardens, a winery museum, a zoo, swimming pool, a thick forest and a beautiful summit, this is the most popular park for tourists (and residents!) in Santiago.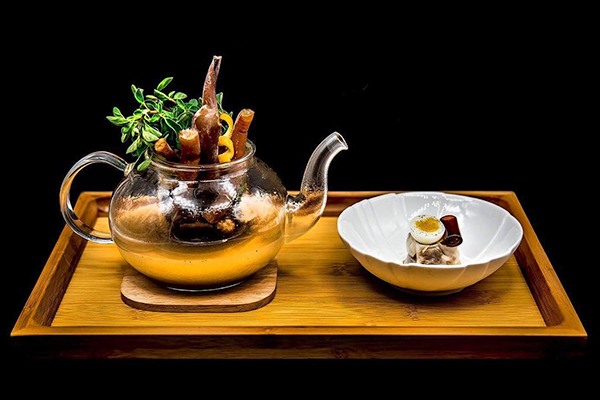 Chef Sergio Barroso worked at El Bulli—do we even need to continue? With an impressive resume, Barroso is a rising star and part of a new group of chefs, helping to bring Chilean cuisine to levels that it hasn't reached previously. This sleek restaurant serves up inventive, molecular specials, one after another, and has been rated one of Latin America's 50 Best Restaurants by San Pellegrino. 040 is currently only serving a surprise tasting menu, but in the past, dishes have ranged in complexity from a sous vide egg yolk with glazed peas to chicken stock with bacon foam.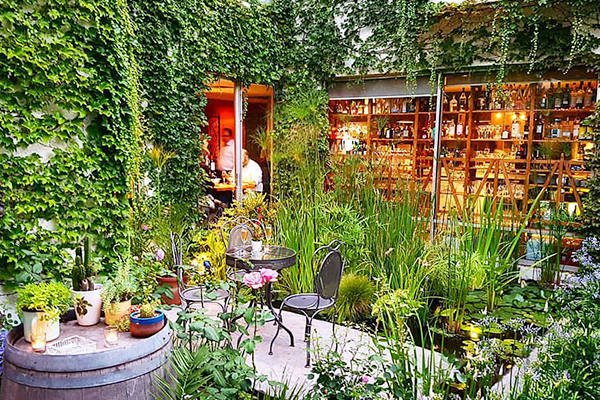 Another name on San Pellegrino's
World's 50 Best
list is
Ambrosia
. For an eclectic, fresh, market-to-table experience, chef
Carolina Bazán
blends French and Chilean flavors for something uniquely her own—which along the way has won her Chef of the Year in Chile. This is bistronomy at its best:
haute cuisine with a relaxed air
. Ask for a table in the courtyard and don't miss a sea urchin dish—whether Bazán presents it in a tart or over purée, it's worth it.
EXPLORE: @
La Chascona
,
@Parque Metropolitano
STAY:
@Ritz Carlton
,
@Hotel Magnolia
INDULGE:
@Restaurante 040
,
@Ambrosia