Sacramento Travel Guide: Where to Eat, Stay + Play
Sacramento Travel Guide: Where to Eat, Stay & Play
By

Ana Sofía Lanczyner
Often overlooked by the travelers who flock to Los Angeles, San Diego and San Francisco, Sacramento is actually California's best kept secret. Nestled in the picturesque Central Valley between the American and Sacramento Rivers, it's a city bursting with eclectic mom-and-pop shops, farmers markets, micro-breweries, boutique coffee roasters and quirky NorCal-style beer gardens where locals hang out. Here, you can start your day with a horse-drawn carriage ride through the historic streets of Old Town and end it at a lauded upscale farm-to-fork restaurant, dining alfresco. Read on for our essential travel guide to Sacramento.
Bike or scoot your way through the City of Trees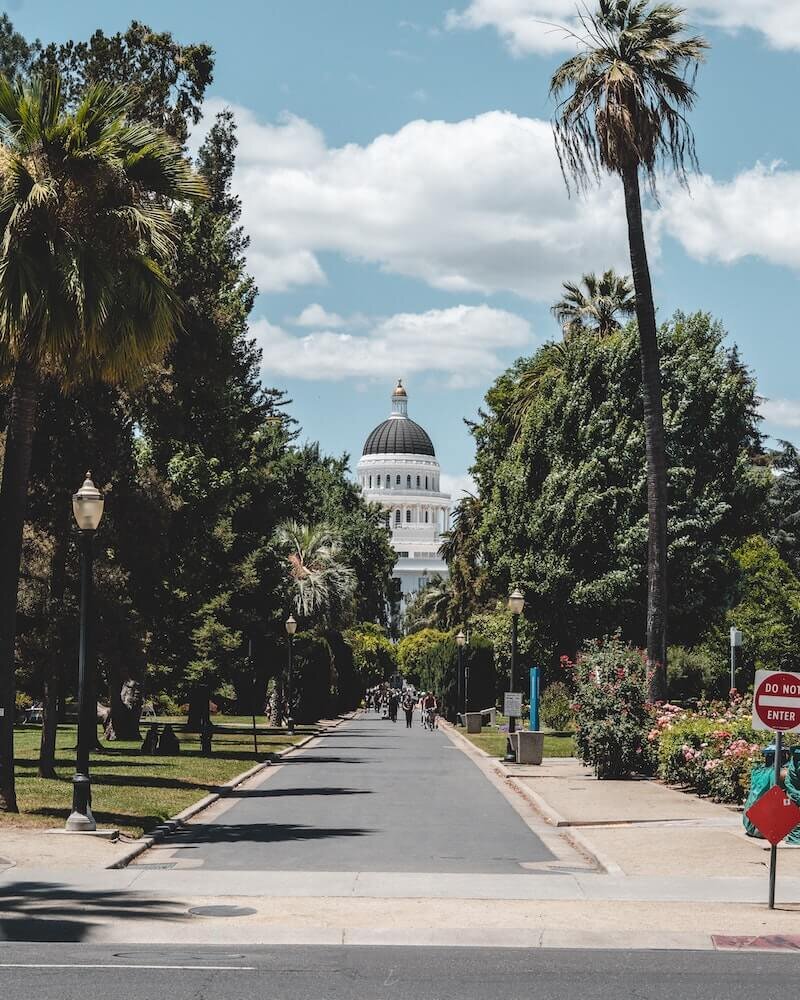 The best way to explore Sacramento's vibrant cultural scene is on long walks or scenic bike rides. Once named the most bikeable city in America, Sacramento contains a wide array of cycle routes that will take you past the city's top sights. If you are inclined to design your own itinerary, rent a bike or scooter from Lime and cycle along the Sacramento River, through Old Town, around the State Capitol and into Midtown.
Step back in time with a visit to Sacramento's Old Town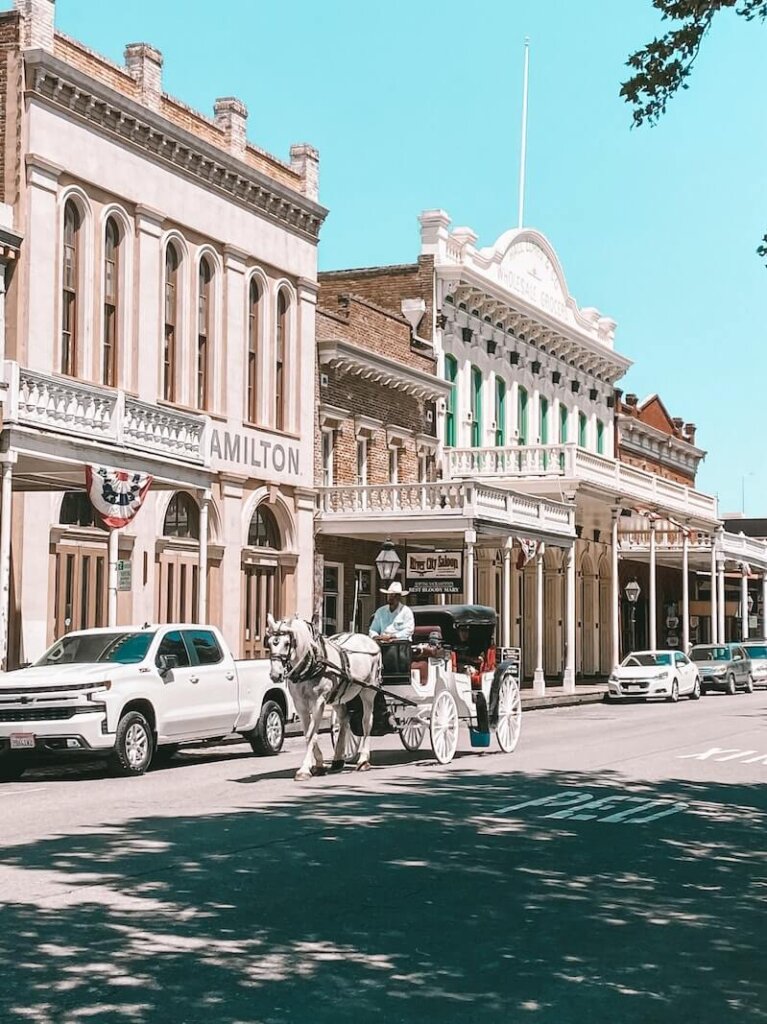 Strolling around Old Town is like traveling back in time to the gold rush era. Sacramento was founded in 1848 which was the year in which the Mexican-American war ended and California officially became part of the United States. Coincidently, 1848 was also when the gold rush started and brought thousands of people from all over the Americas to the area. In short, Old Town is a history buff's paradise. Stop at the Sacramento History Museum to learn all about the state capitol's shinny beginnings, view the excavated foundations of the city with Old Sacramento Underground Tours or take a ride on a horse-drawn coach.
Take a train ride with a difference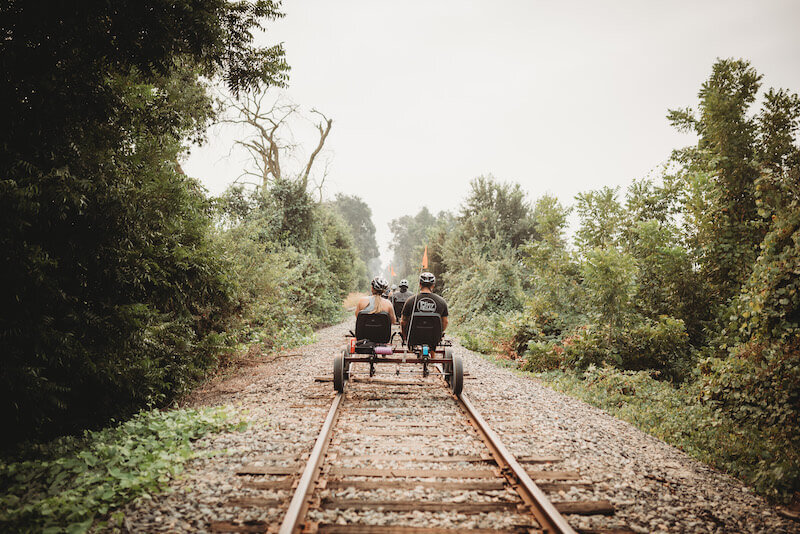 If a short railroad adventure is your kind of thing, hop on the family-owned River Fox Train, which travels down the Sacramento River and drifts into the pastoral Yolo County farmlands. It's no ordinary train ride – River Fox offers themed journeys, including festive celebrations, murder mystery rides and perennially popular "sip & savor" excursions, which pair gorgeous views with tastes of award-winning wine or craft beers from across the United States. Or, for something totally different, rent a railbike for two that runs on tracks built in 1897.
Sip craft brews in a beer garden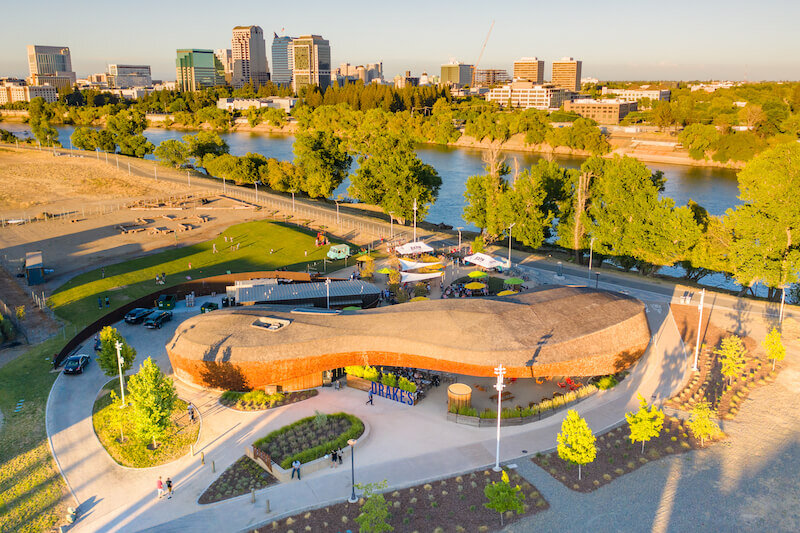 Enjoying unique beers has become one of SacTown's quintessential pastimes. This NorCal city excels when it comes to beer gardens, from modern open-air structures like Drake's: The Barn to California-style urban Biergartens with live music and amazing eats like SacYard. If you're looking for a modern-rustic beer hall, LowBrau's European-style ambiance fits the bill. Don't miss the freshly baked Bavarian pretzels with spicy mustard.
Enjoy America's best farm-to-fork dining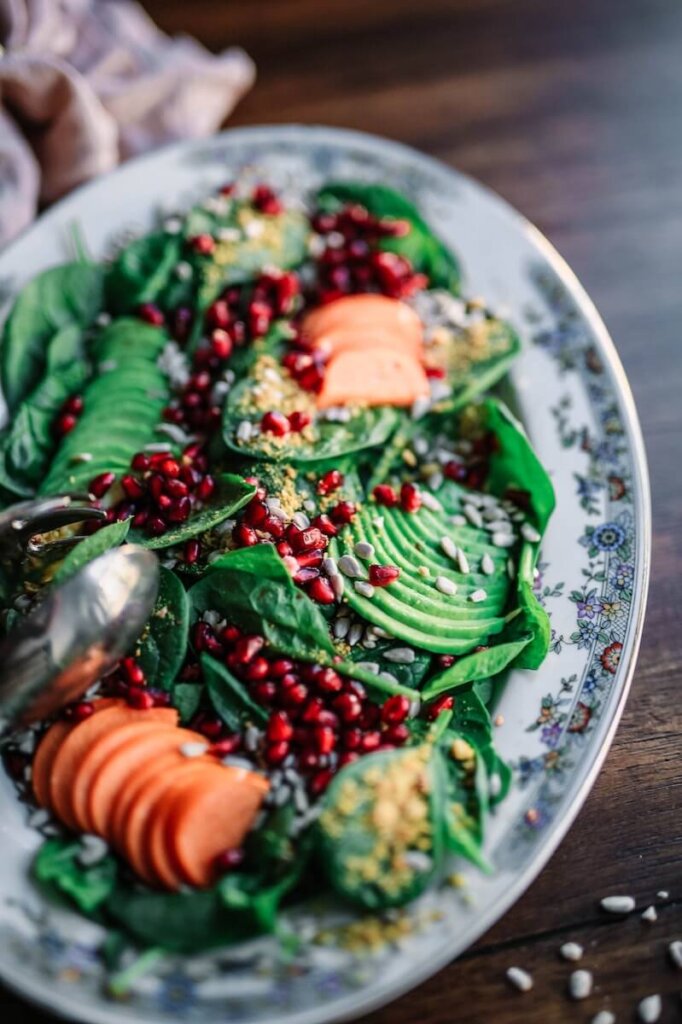 Sacramento's location right in the heart of California's Central Valley gives restaurateurs access to the natural bounty of the region. As a result, the city is full of world-renowned eateries that have earned their place on some of the most coveted fine dining lists. Localis is a Sacramento gem that features dishes with stories from Chef Christopher Barnum-Dann's experiences, inspirations and dreams. For food with a sunshiny Californian feel, try Beast + Bounty in the acclaimed Ice Blocks area. The brunch menu is a heavenly combination of Californian zesty, savory and sweet flavors while the dinner menu is packed with bold, bright dishes from around the world. Another Sacramento favorite worth noting is Paragary's. The NorCal vibe comes to life on its outdoor patio where you can enjoy some of the restaurant's famous Italian-inspired creations with local flair, like the melt-in-your-mouth lemon-ricotta pancakes.