Puerto Morelos Guide: A Serene, Tropical Getaway in the Mexican Caribbean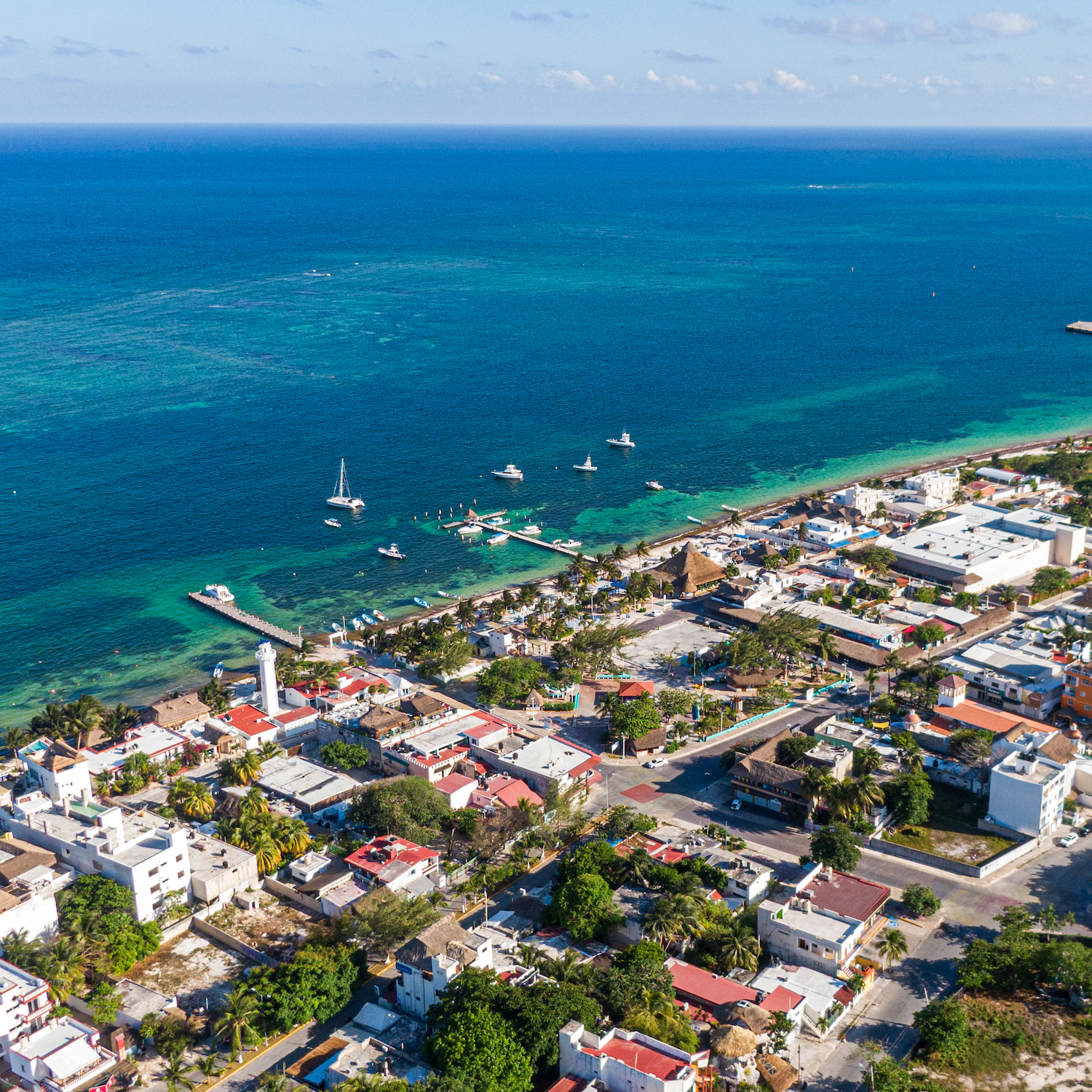 Puerto Morelos Guide: A Serene, Tropical Getaway in the Mexican Caribbean
By

Janis MVK
Paradise awaits you anywhere along the Caribbean coast of Mexico's Yucatán Peninsula. Nestled between the popular tourist destinations of Cancun and Playa del Carmen is the quieter, less frequented village of Puerto Morelos, which lately has adventure seekers and tropical travelers curious.
Puerto Morelos is a charming little fishing village with lots of culture and authenticity. Its white sand beaches with clear waters are peaceful and mesmerizing while its luscious jungles and mysterious marine life are thrilling and unforgettable.
Most notable about Puerto Morelos besides its tropical climate is what's submerged below its turquoise waters. The Mesoamerican Barrier Reef runs all along the coastline, keeping the waters calm and creating ideal conditions for beachgoers, snorkelers, and scuba divers alike.
Puerto Morelos Facts to Know:
Puerto Morelos was first known as Punta Corcho.

Historically, Puerto Morelos was the main port between the mainland of Yucatán and the Island of Cozumel.

Puerto Morelos is divided into two distinct areas with a highway that runs North-South and by a protected mangrove.

Ruta de los Cenotes is dotted with 60 natural sinkholes.

The National Reef Park of Puerto Morelos is located just 500 meters away from the shore.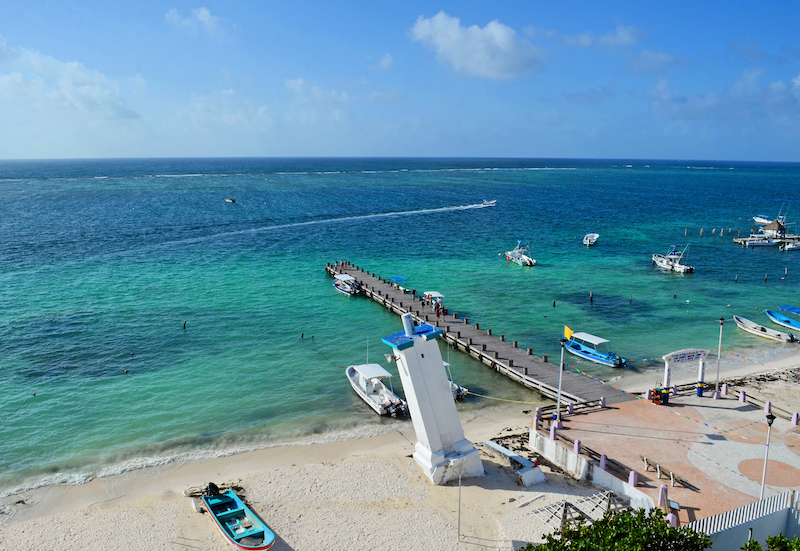 Ventana al Mar is a beach lover's paradise. With white sand between your toes, and calm clear waters perfect for a refreshing dip, beach bumming is a must when visiting Puerto Morelos. Take turns soaking up the rays on the sand and enjoying water activities like boarding and swimming. With fewer visitors compared to neighboring beach towns like Cancun and Tulum, there's plenty of room to relax. Explore the beach and take a stroll along the shore, stopping at local restaurants and bars, and taking in local sights like the leaning lighthouse.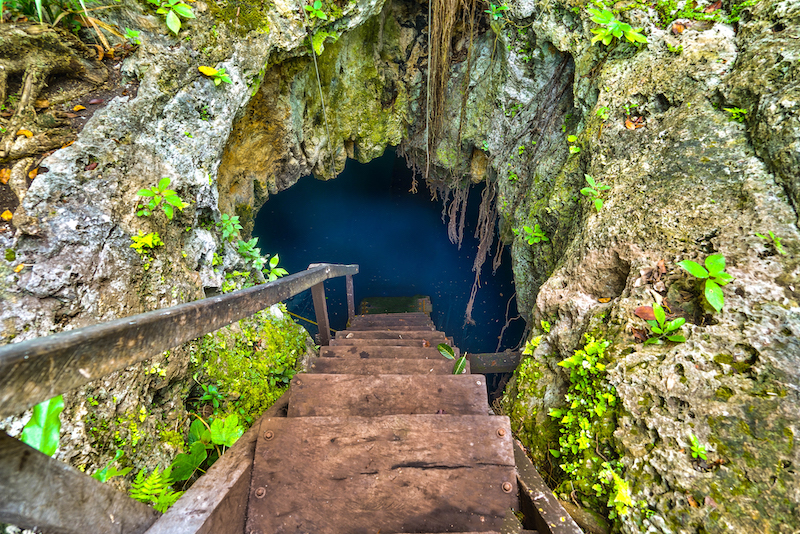 One of the more popular activities to enjoy in this quaint little village is exploring a host of cenotes scattered throughout the Cenotes Route. These deep water wells will have locals and tourists alike feeling refreshed with a dip in natural, tranquil waters. For a partially open swim in a cenote set inside the jungle, Cenote La Noria is a relaxing, exotic place with very few visitors. For some family fun, take a visit to Verde Lucero complete with zip lines, hammocks swinging on the outskirts, rope swings and a Temazcal, a traditional Mexican sauna. If you are a certified diver, we recommend you to visit Cenote Zapote, which holds the "Hells Bells", unique hollowed cone-shaped rock formations that can reach lengths of two meters and an 80-centimeter diameter. This cenote is the only place in the world where these kinds of speleothems have been found.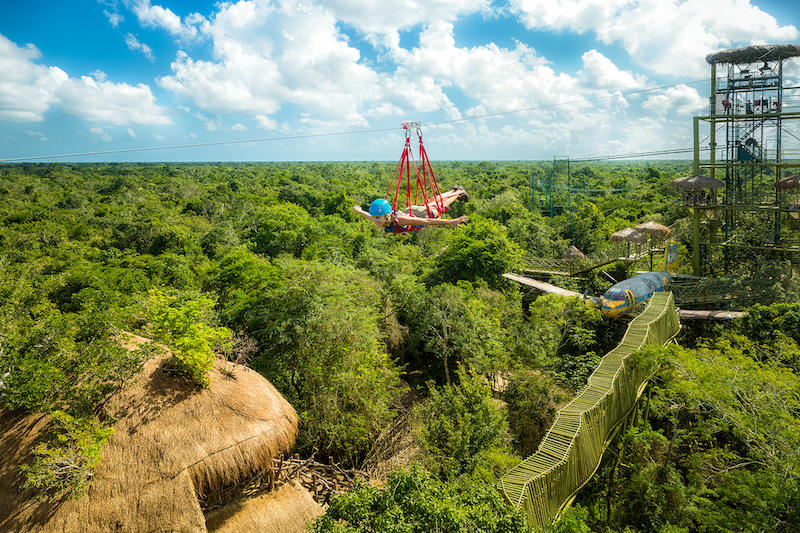 The beach got you tired? Need to get the heart racing? Get wild in the jungle. Trade in your beach sandals and wide-brimmed straw hat for hiking shoes and a helmet instead and go for a full-day, action-packed adventure. Get your adrenaline going and elevate your jungle exploration experience by ATV, horseback or zipline. A jungle adventure on a four-wheeler, four hooves, or by zipping from tree to tree will make it a trip you won't forget. But be sure to find a tour that also explores the open-air cenotes.
Connect with the people of Puerto Morelos and experience the culture by immersing yourself in the arts and crafts at the flea market. Bright and colorful, you'll find everything from jewelry to carvings and artisan clothing to pottery, all making the perfect souvenirs to take back home. Craving a little more? Street food vendors skirt the market with authentic dishes and desserts native to the land as well as familiar bites if you're missing a taste of home.
Explore the Mesoamerican Barrier Reef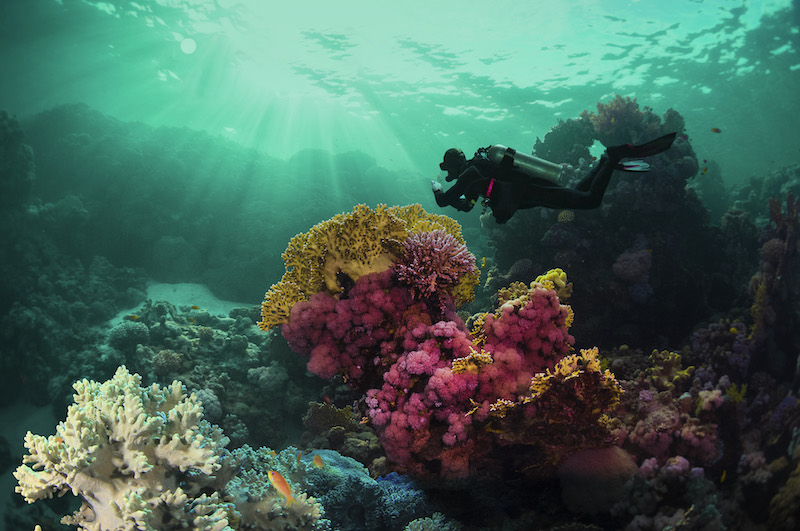 Home to the second-largest barrier reef in the world and largest in the Western hemisphere, getting a guided tour of the Mesoamerican Barrier Reef is the most popular reason to visit Puerto Morelos. One of the most extraordinary places to snorkel in the world, take the chance and swim along the colorful coral along with turtles, eels and up to 500 species of fish. Although the reef is just a quarter of a mile off the shore, the reef has a protected status so touring the reef must be done with a certified guide.
Family Fun on a Catamaran Boat Tour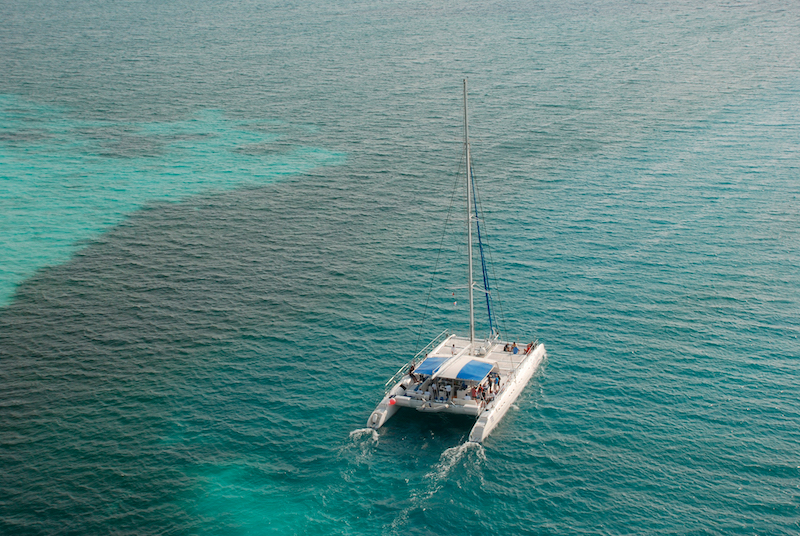 Can't get enough of the crystal clear waters? Board a catamaran boat and set sail into the Caribbean Sea with breathtaking views of the coast. Tour the tropical waters during your stay in Puerto Morelos in this family-friendly adventure with plenty of activities for everyone. During a catamaran tour, swim the warm waters of the Caribbean, snorkel with the fish and even go stand-up paddle boarding.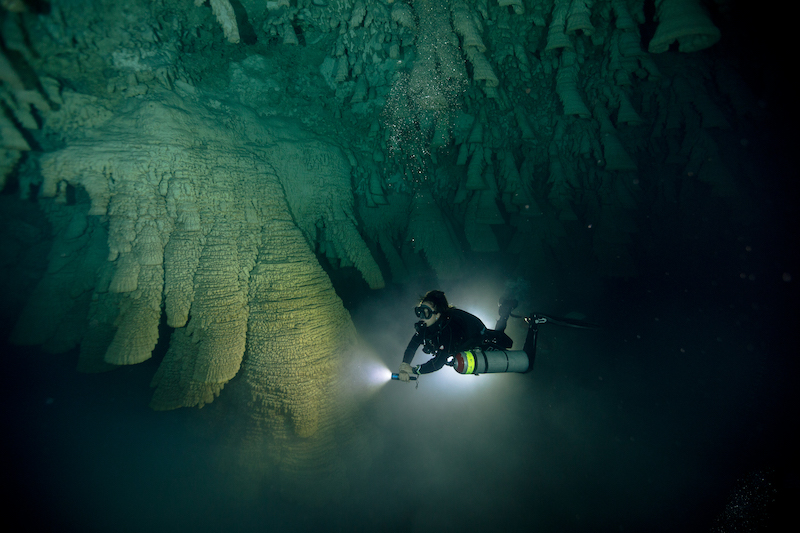 Another adventure awaits you in the waters. This time, take a deep dive with some scuba diving action. Head out into the ocean and enjoy swimming with marine life in the crystal clear waters that the Mexican Caribbean offers. But you can also opt to stay ashore and explore the cenotes from a deeper perspective. Dive underwater and discover breathtaking underwater caves, which can be pitch black where flashlights are needed to see.
Explore Gastronomy in Puerto Morelos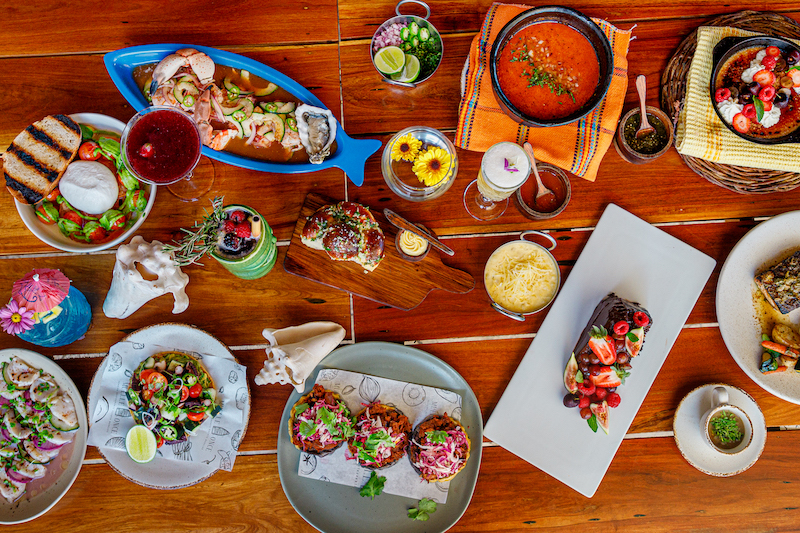 When it comes to dining, Puerto Morelos' restaurants offer plenty of authentic Mexican and international options, but what the beach town is really known for is its seafood, since the fresh catch of the day is practically guaranteed. You'll find street vendors and several great eateries near the main square by the pier. The town also hosts a weekly market on Sundays where vendors sell handicrafts, and there is a flea market near the plaza that's the perfect spot to snag locally made souvenirs.
It's a favorite destination for travelers who want to feel off the grid but still be within a quick drive of a big city. Visit mexicancaribbean.travel/puerto-morelos/ to learn more.
*Created in Partnership with Quintana Roo Tourism Board