Portland
Portland
A Design-Obsessed City with a Foodie Groove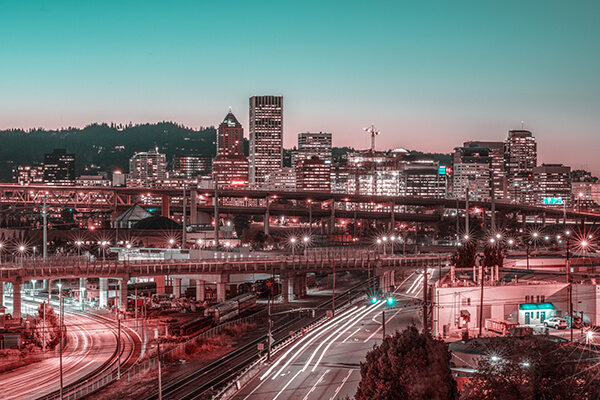 Portland is evolving into a cult magnet for food, design and nature obsessives, a city where world-renowned architects inject design cred into everything from offices (hello, Nike) and fire stations, to pot shops and distilleries. It's an odyssey of shopping, urban-chic hotels, fine dining and street food, with more than 500 food carts offering a culinary walkabout unlike any other.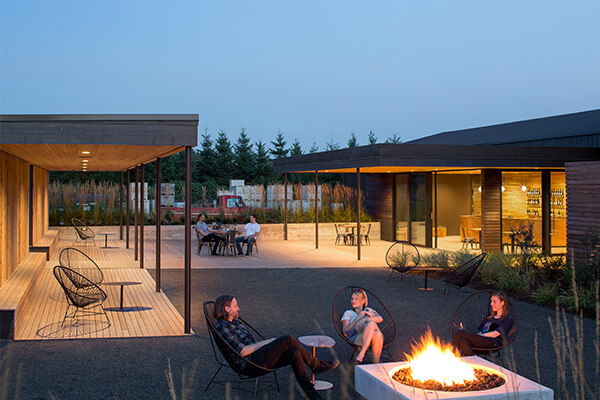 Ready to hit the road in search of some of the country's best-designed wineries? Here are some of Oregon's top stops:
Once a vitamin factory in Willamette Valley, Day Wines has been completely reimaged as a laid-back, indoor/outdoor scene to lounge and taste its selection of all-natural wines.
Sample wines from L'Angolo Estate's stunning cedar-and-glass tasting room, set within forests and farms of Oregon's Yamhill County.
Designed by Portland-based Waechter Architecture, Furioso Vineyards has just emerged from a total makeover where a glass-enclosed tasting room overlooks the Willamette Valley.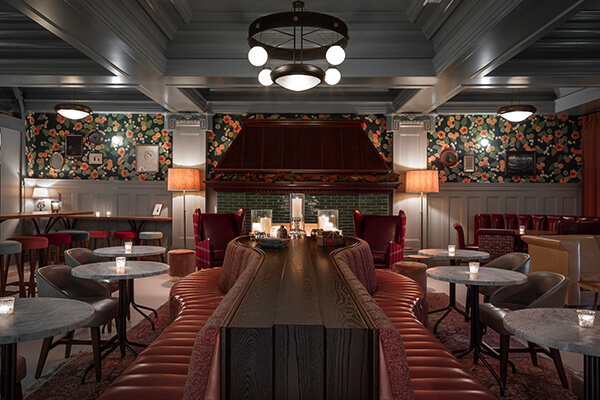 The result of fusing two historic buildings into one thoroughly updated retreat, Woodlark Hotel is the latest example of Portland's particular recipe for nature-leaning, urban design: Ingredients include clean lines, hand-forged elements and a touch of whimsy (here in the form of playful floral wallpapers and pet-friendly amenities). Designed by architects R&A Architecture and Design, the boutique retreat manages to feel fancy and cozy at the same time: Don't worry about keeping your hiking boots on while settling in for an afternoon drink at its swerving sofa'd Abigail Hall. Located smack in the center of downtown, Woodlark is an ideal base camp from which to explore the city's restaurants, galleries and bars. Tip: Don't leave the building for your morning coffee. Onsite local roaster Good Coffee is one of Portland's very best.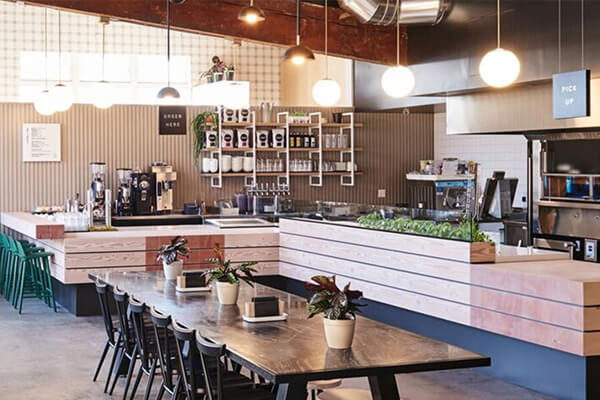 Forget pizza — pinsa is the carb worth splurging on. An updated take on an ancient Roman flatbread, the pinsa craze started in San Francisco when Gianluca Legrottaglie introduced the feather-light flatbreads stacked with cheeses and salumi. Now he's followed up with another Montesarco in Portland's Pearl District, bringing his favorite cheeses, old-world wines and artisanal ingredients with him. Ready for 100% plant-based pizza? That's the angle at Virtuous Pie, a just-opened pizza and ice cream shop where every last ingredient is plant based for both slices and scoops. The Canadian-based chainlette set its first US debut in Portland, where bright interiors — cue the Doug Fir beams, indoor plants and black marble community tables — keep the feel-good vibes going.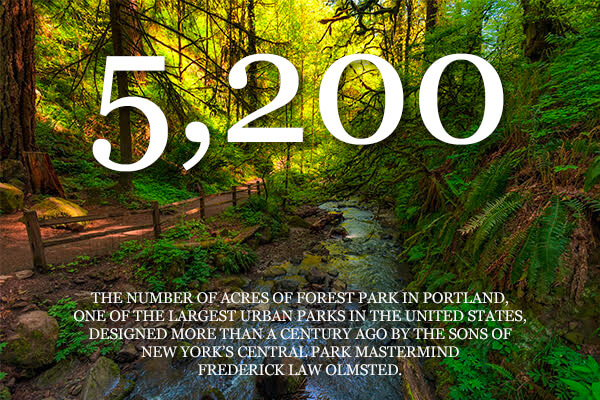 While many bars claim "hidden" status, Ash Bar is actually obscured from sight. Accessed through a hidden door in Nomad.PDX, one of Portland's best restaurants for low-key, direct-from-the-source cuisine, the bar is an intimate space where inventive cocktails are complemented by no-frills snacks served all day long.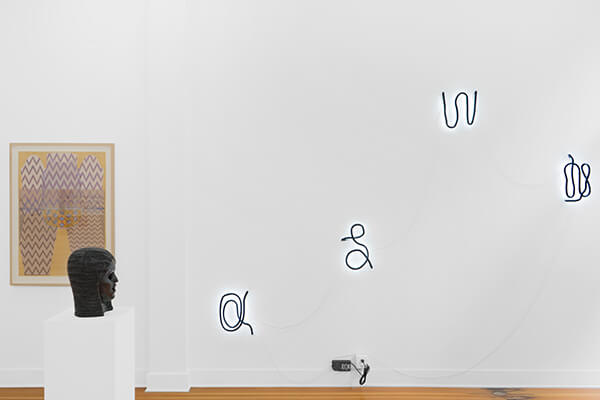 Amy Adams, co-founder of Adams and Ollman, an art gallery specializing in the work of 20th-century, self-taught American and contemporary artists, shares her top PDX spots:
"Arthur Erickson has a mix of everything amazing — Native American baskets and beadwork, Southwest pottery and antiques — but plan your schedule carefully! The shop is only open to the public on Wednesdays."
"It's easy to spend the entire afternoon at Monograph Bookwerks, tucked off of busy Alberta Street, packed with new and used books on contemporary art, architecture and design, as well as objects and ephemera."
"Portland has some rigorous fashion and top of the list is the low-key Stand Up Comedy which features progressive and experimental designers, artist work and cult brands. Una and West End Select Shop are also not to be missed."
"Portland's famous rain makes for many cozy dinner parties by the fire with friends. Spartan Shop is our go-to place for a thoughtfully edited selection of homewares, tableware and furniture. This is where you get your 'forever' things — most everything is handmade by artisans with many limited editions and one-of-a-kind objects."
"The Perfume House is like a velvet-and-gilt time capsule lined with impossible-to-find international brands. The staff is incredible; tell them what you like and they will surprise you with a dozen amazing samples, letting you take home as many as you want before you buy."
"Pinball at QuarterWorld followed by mussels and frites at the dark and intimate La Moule make for a perfect Portland date night!"
HERO/INN CROWD: @Woodlark Hotel
FIELDNOTES: @Jeremy Bittermann
EAT, DRINK, REPEAT: @Virtuous Pie
CHEAT SHEET: @Adams and Ollman