Park City, Utah
Park City, Utah
Sundance's Peak Experience
Hollywood's annual high-altitude migration hits the slopes this month with the Sundance Film Festival. Located in Park City, Utah, the two-week cinema extravaganza (January 24 – Februrary 3) transforms the former mining town into a who's-who of red carpets, crowded VIP tents and some amazing films. Here's where to embed yourself in the Tinseltown frenzy, and, maybe more importantly, where to escape industry madness to enjoy one of the biggest ski resorts in the country.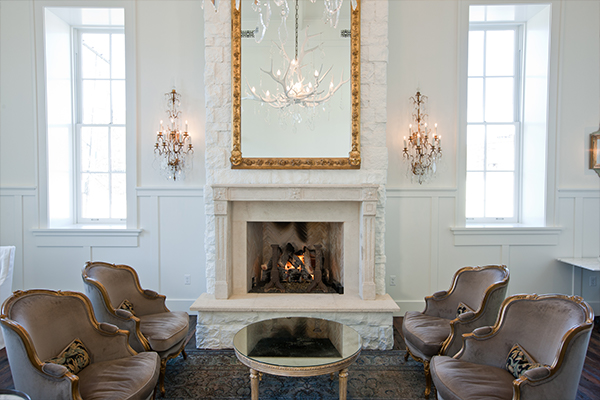 Saturated in history and beautifully appointed without an exposed log beam in sight, the Washington School House is a stunning exception to typical ski resort design. Built in 1889 as one of Park City's three original schools, the 12-room hotel goes heavy on refined interiors — European antiques, twinkling chandeliers — without going old school on the amenities: Enjoy the outdoor pool/spa tucked into the hillside, private chef, private dining and a new On-Demand Wellness Menu that includes IV Therapy, massages, Cryotherapy and perhaps most needed during Sundance, sensory deprivation sessions at Float Park City.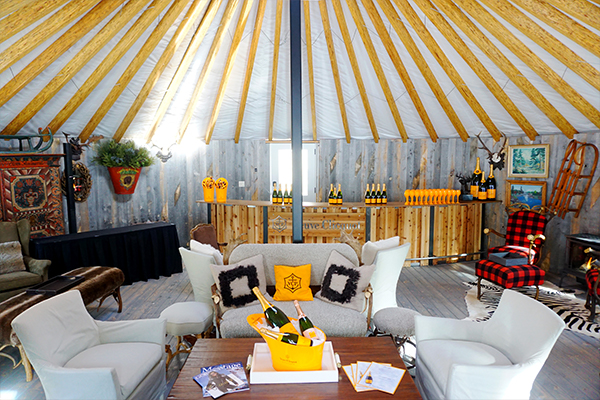 Shred right into cocktail hour at these ski-in, ski-out retreats: Take Quittin' Time run to High West Distillery, where a historic livery stable and garage have been transformed into a series of spaces for dining and serious bourbon and rye sampling. Prefer the bubbly? Deer Valley lift Bandana takes you straight to The Apres Lounge & Beach Club outside Montage Deer Valley, a glammed up yurt where the Veuve Clicquot flows freely.
It's a race to the top when it comes to ski resort superlatives: In 2015, Park City Resort beat out Vail and Aspen to become one of the country's largest ski resorts. How? A massive merger of mountain resorts combined Canyons Resort to Park City Mountain Resort, now connected by Quicksilver, an eight-passenger high-speed gondola. The result: 7,300 acres that includes 300 trails and 41 lifts. Best of all, you can ski both resorts on a single lift ticket.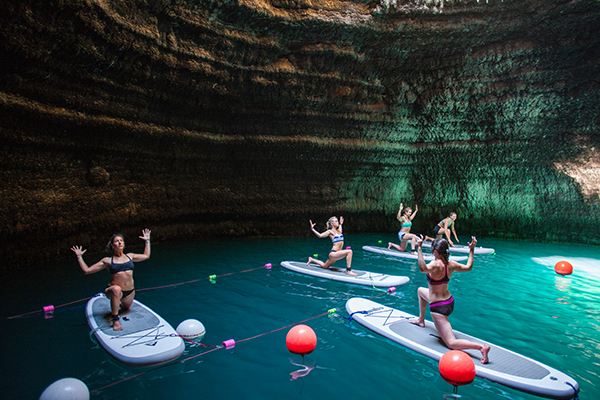 Forget the 10-degree weather and head for Homestead Crater. There, Caribbean blue waters offer what's arguably the world's most exceptional yoga studio in a 10,000-year-old crater. Year round, Park City Yoga offers daily classes that challenge you to twist, stretch and balance on a paddle board. Fear not: The water is a welcoming 95 degrees of hot-springs bliss.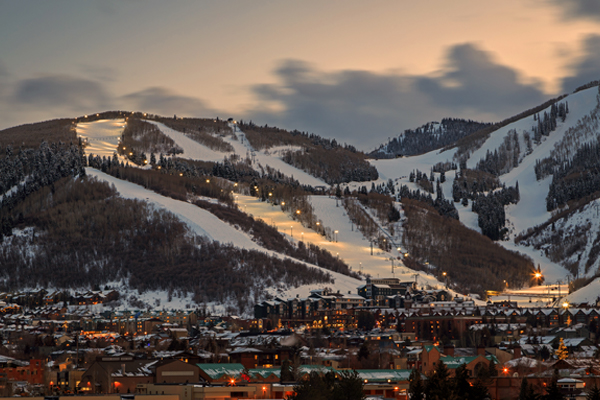 Not exactly black diamond ready? High Meadow Park offers an all-beginners area for kids and adults looking to learn and explore without the extreme vertical terrain. Open to all Park City Mountain lift ticket holders (not just ski school participants), it includes off-trail, groomed runs along with its mix of beginner slopes, while a brand new high-speed lift shortens ride time by 70 percent. Need more encouragement for the kids? An on-site Candy Cabin serves treats and hot chocolate. Looking to up the adrenaline rush? Get your freestyle fix (jumps, rails and wallrides) at the seriously challenging 3 Kings run.
With more than two decades of Sundance under her belt,
Community Films
partner/executive producer Lizzie Schwartz has honed her Park City hangs with laser precision:
El Chubasco: "For the most delicious quick bite o' Mexican with all the locals (and their snowboard attire), as well as a glorious salsa bar to satisfy every level of hotness, this is a lunchtime (or between movies) best bet."
Cafe Terigo
: "The most reliable Italian for either lunch or dinner, there's a reason this place has been around for decades. I've hosted a couple of premiere dinners in their private room upstairs and really recommend that as well. No matter what your dietary preferences, you simply must get an order of onion rings for the table — to. die. for."
Handle
: "The 'newest' of my faves (I think it's been around for three years or so) is also the 'nicest.' Park City was kind of late to the kind of fine dining that LA and NYC are used to (see: small plates), but this fits the bill. It's delicious and pretty and a great place to bring people you're trying to impress."