Madrid, Spain
Madrid, Spain
A Regal City Breaks Out its Modern Side
If Barcelona is the flirt of the family—with its buzzing beaches, sultry architecture and exuberant embrace of the experimental and the new—Madrid is the slightly standoffish older sibling. Its broad avenues and stately monuments, reminders that this was once the seat of a great empire, create an atmosphere that's regal and august. Don't be fooled: Scratch beneath the starched surface and you'll find a city that's sexy, contemporary and ready to throw it down as a European capital. Spend your days wandering the city's grand museums and stylish shops, exploring up-and-coming neighborhoods like La Latina, Malasaña and Lavapiés, and strolling the grounds of the vast Retiro Park. But save your energy for nighttime, when Madrileños bounce from tapas bars to cocktail dens to surging nightclubs, somehow making it to work the next day.
Did You Know?
Life happens a little bit later in Madrid: Lunch is around 3 p.m. and dinner starts around 10 p.m. and goes well past midnight. Follow the Madrileño example and take a siesta in the early afternoon, when a lot of smaller shops and restaurants close anyway.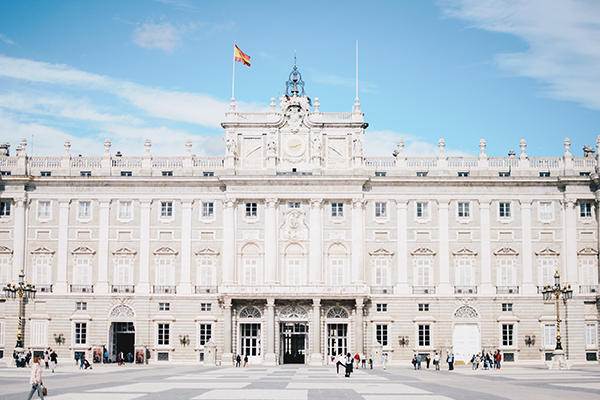 Art lovers won't want to miss Madrid's trio of great museums: the vast
Prado
; the
Reina Sofia
, home of Picasso's "Guernica"; and the
Thyssen-Bornemisza
, with its pan-European outlook. But for full immersion in the Baroque grandeur of Imperial Spain, a visit to the
Royal Palace
is mandatory. Completed in 1764, it's an enormous complex displaying the mind-boggling wealth of the Bourbon dynasty. Expect grandiose staircases, outrageous frescoes and tapestries, acres of filigreed plasterwork and an entire room lined in porcelain. Don't miss the quintet of rare Stradivarius string instruments and the pageantry on display in the Royal Armory, which makes "Game of Thrones" look cheap.
"Don't be fooled: Scratch beneath the starched surface and you'll find a city that's sexy, contemporary and ready to throw it down as a European capital."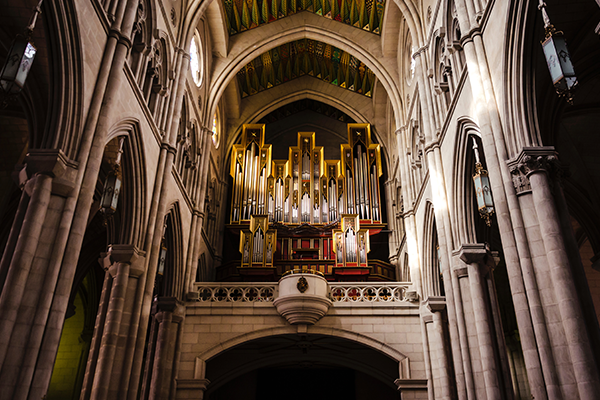 This UNESCO World Heritage Site, just a 30-minute train ride from Madrid's Atocha Station, is a fascinating glimpse of Spain's multicultural past. You'll find ancient Roman bridges; medieval mosques, synagogues and churches; and stupendous art. The Cathedral combines Gothic architecture with Moorish touches, while the
El Transito Synagogue
is known for its incredibly intricate plasterwork. If you're taken by El Greco's "The Burial of the Count of Orgaz", his masterpiece in the
St. Tomé church
, then see more of his haunting portraits at the
El Greco Museum
. Have a leisurely lunch at
Restaurante Adolfo
, a family-run establishment in a 12th-century house whose superb food is rivaled only by the views from the rooftop terrace.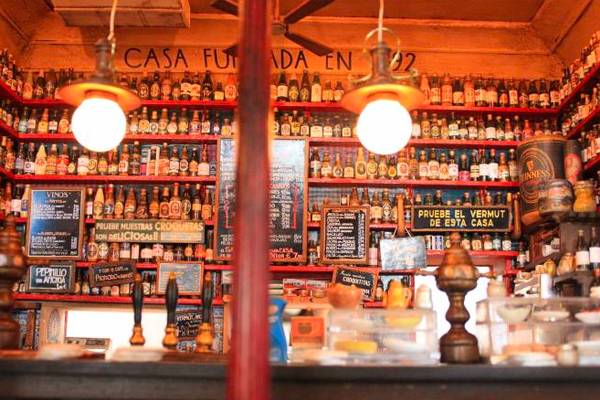 The first thing to know about eating tapas in Madrid is that they're not called tapas here—Madrileños refer to the shareable plates of ham, cheese, croquettes and other treats as raciónes. The second thing to know is Bodega La Ardosa. This venerable tavern (est. 1892) between Malasaña and Chueca is always packed thanks to its authentic ambience (wood-paneled walls lined with yellowing photographs and news clippings), its wide selection of beer, wine and vermouth, and its exemplary food. It's tiny—you have to duck under the bar to get to the bathroom. To leave here without sampling the salmorejo (a thick gazpacho), the tortilla de patatas (potato omelette) and the jewel-like slices of acorn-fed ibérico ham would be a crime.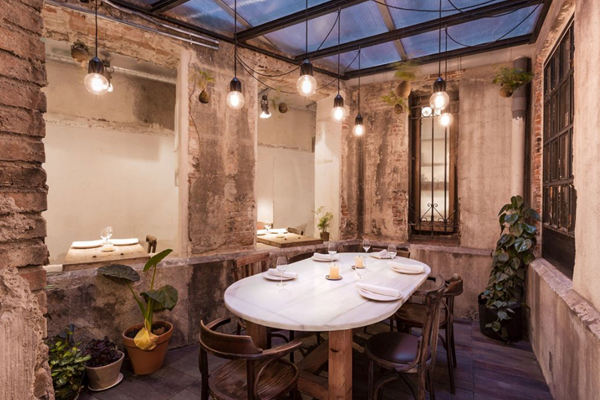 "Spanish cuisine with a Nordic touch" sounds like a trap for gullible #foodies, but
Fismuler
pulls it off. In a spare but stylish space in the Chamberí neighborhood, the chefs serve simply presented, market-driven
dishes
that focus on high-quality ingredients in sometimes unusual combinations. Chickpeas in a sauce of deeply roasted tomatoes with chunks of langoustine. Roasted duck breast with a sweet-smoky corn purée and grilled spring onion. For dessert, a richly cheesy cheesecake, or an ethereal torrijas, the Spanish version of French toast. It's a convivial spot with bare-wood tables (some of them communal) and a crowd of in-the-know locals.
EXPLORE:
@Royal Palace of Madrid,
@Toledo Cathedral
STAY:
@Palacio del Retiro
,
@Hotel Único
INDULGE:
@Bodega La Ardosa
,
@Fismuler