Have the Summer You Deserve With a Trip to Long Island
Have the Summer You Deserve with a Trip to This East Coast Crowd-Pleaser
By

Esme Benjamin
Weighing your options for a summer vacation? For most of us it will be the first proper trip we've taken since the pandemic began, and the pressure is on to make it a good (and non-stressful) one. If you're looking for a destination that ticks all the boxes – easy to get to, plenty of nature but close to a city, heaps of top-notch food and drink options, and plenty of cultural activities/ entertainment – look no further than Long Island. Stretching east into the Atlantic Ocean from New York City, Long Island offers visitors a little bit of everything, from wide sandy beaches to bucolic vineyards, and from quaint East Coast towns to grand Gatsby-esque homes. Whet your wanderlust with our guide to this classic coastal gem.
Relive the Roaring 20s at the Gold Coast Mansions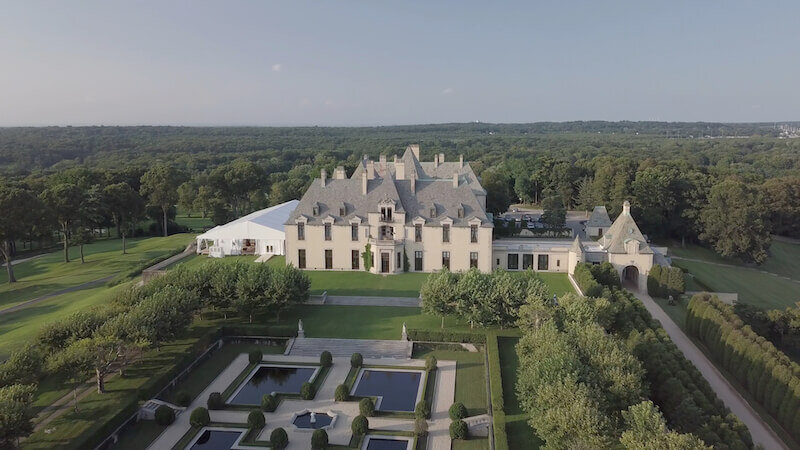 Thanks to vaccines and a whole lot of pent up party energy, 2021 has already been hailed as the Roaring 20s Part II. Embrace the mood of the moment with a visit to Long Island's Gold Coast Mansions – the lavish abodes of former presidents, aristocrats and artists which inspired F. Scott Fitzgerald's classic novel The Great Gatsby. Case in point: Oheka Castle, the former residence of financier and philanthropist Otto Hermann Kahn, was modeled after a grand French Chateau and cost the equivalent of $158 million in today's money. Peek behind the opulent facades with a Gold Coast Mansions tour and satiate your curiosity.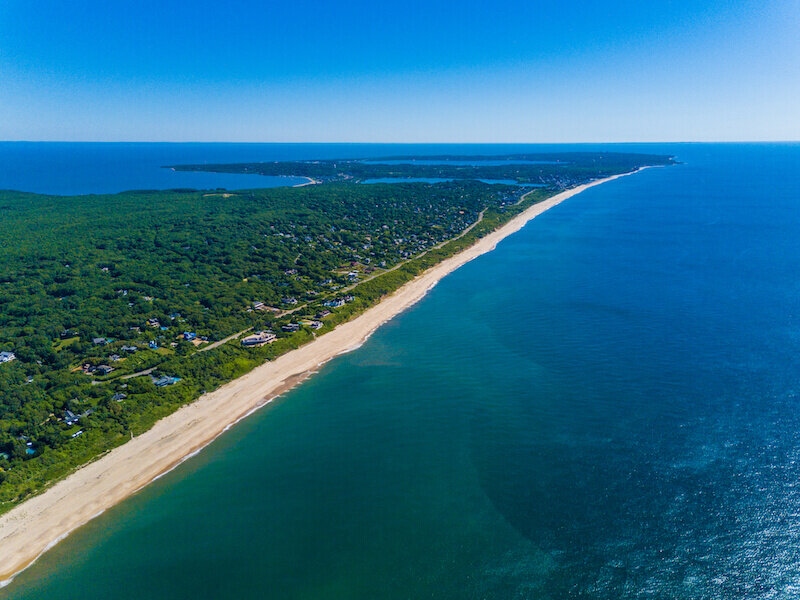 From Long Beach to Montauk, you'll find some truly gorgeous coastline on Long Island (if we had to pick favorites they'd be Jones Beach State Park, Robert Moses State Park, Coopers Beach, Main Beach and Shelter Island). That deep blue Atlantic ocean isn't only a welcome asset during steamy summer beach days, it also facilitates a huge array of water sports. From surfing at Ditch Plains and wakeboarding at Sag Harbor to fishing expeditions at Captree State Park, you'll find lessons or equipment rentals available for all skill levels.
FTT Tip: Hands down, our favorite place to bask on golden sand and listen to the roaring ocean is Fire Island – a car-free barrier island with distinct coastal communities, great seafood spots, decent surf breaks and a real away-from-it-all vibe.
Hone Your Swing on the Golf Course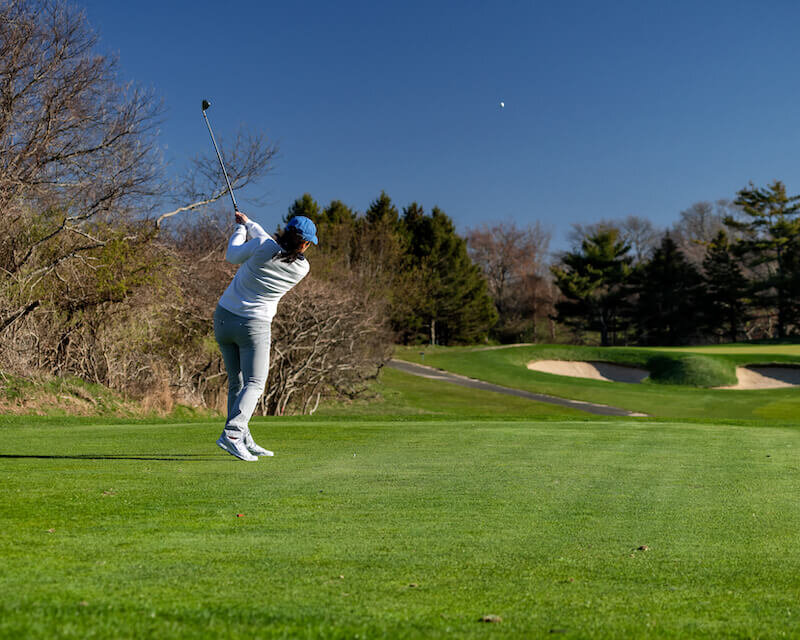 Whether you're a seasoned golfer or part of the sport's pandemic uptick in popularity, you'll be in your element amid Long Island's 60+ world-class courses. Challenge yourself at Shinnecock Hills (the venue for five U.S. Opens), play alongside beautiful coastal scenery at Maidstone or Fishers Island, or savor the country's first great golf course: National Golf Links of America.
Soak up East Coast Charm with a "Downtown Deals Travel Pass"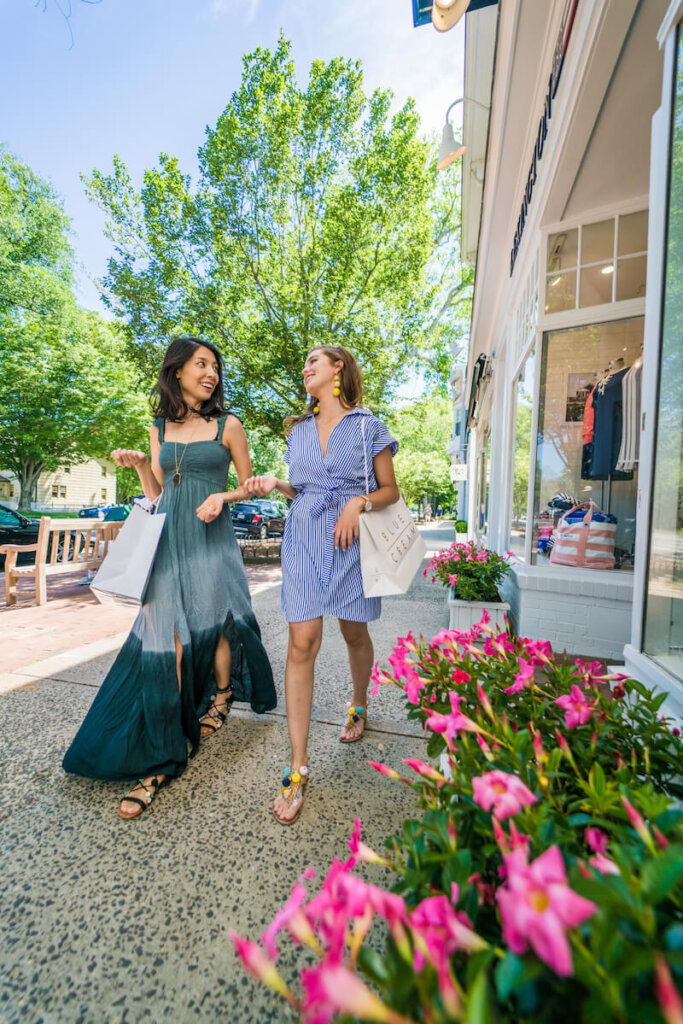 A highlight of any vacation is enjoying a casual wander through the destination's main thoroughfare, popping into stores to pick up souvenirs, or grazing on food and drink at restaurants, cafes and ice cream parlors. Long Island has approximately 110 downtown areas perfectly suited to this vacation ritual, and a new mobile travel pass to help you make the most out of your explorations. Sign up for the Downtown Deals Travel Pass and get exclusive deals and discounts on attractions, restaurants and breweries in Greenport, Patchogue, Huntington, Bayshore and more – all delivered via text and email.
FTT Tip: Visit Greenport, a family-friendly destination whose downtown area includes a seaport museum and antique carousel, waterfront dining, antique shops and craft breweries.
Satiate Your Curiosity with a Cultural Activity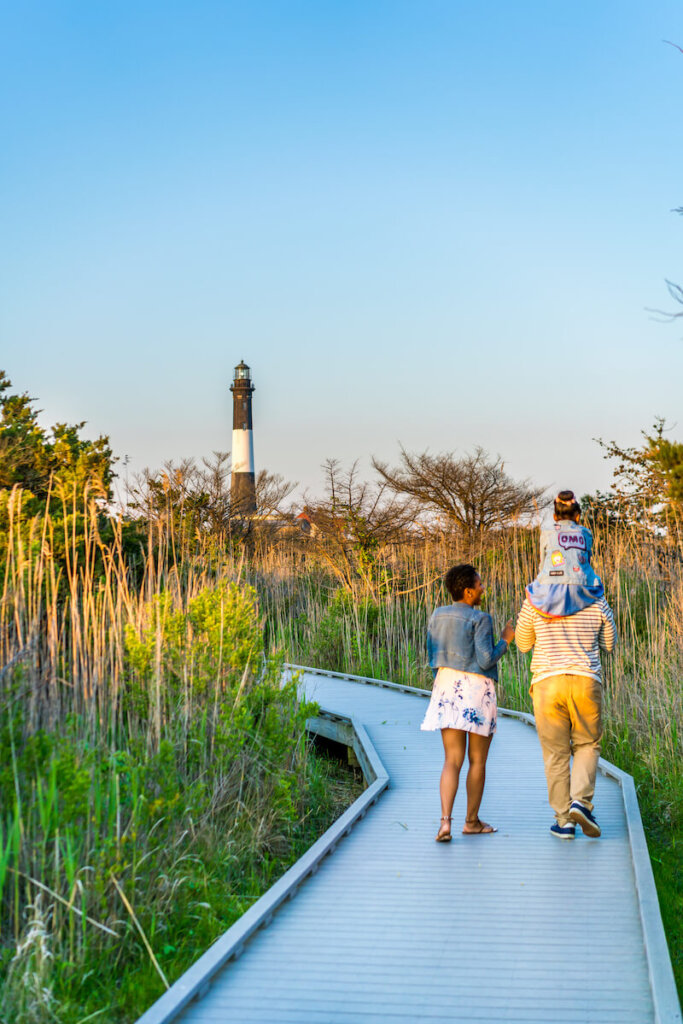 While you could be perfectly content bouncing between the beach and oyster-filled happy hours, Long Island has a plethora of cultural attractions, too. Consider yourself a history buff? Explore the Long Island Heritage Trail (located along Route 25A), which served as the Culper Spy Ring during the American Revolution. More of a literary nerd? Visit Walt Whitman's birthplace/interpretive center to learn more about the poet's life and work. Dying to see live performances again? Huntington's Paramount Theatre has a schedule of musical concerts, stand-up comedy and boxing that will fill out your summer. We could go on and on.
Sip Rosé (or Your Color of Choice) at a Sunshine-Drenched Winery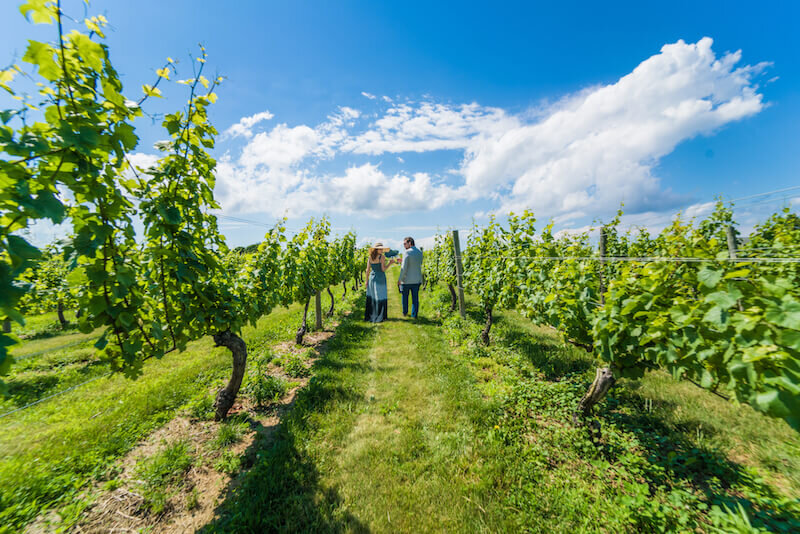 In case you hadn't heard, Long Island happens to have a thriving wine industry, with 57 producers stretched between the North Fork, South Fork and western Suffolk county. Merlot is the most ubiquitous grape in the region, and Lenz Winery is one of the best places to sample it. This winery dates back to the 1970s, making it one of Long Island's oldest, and is known for its rustic tasting room surrounded by bucolic fields. If you've got a soft spot for fizz, make a reservation at Sparkling Pointe, the destination's only sparkling wine-focused vineyard, and of course no visit to Long Island wine country would be complete without a stop at Wölffer Estate Vineyard, whose Summer in a Bottle rosés and rosé ciders are classic seasonal tipples in New York City and beyond.
Keep the Entire Family Happy with a Fun-Filled Itinerary