Havana
Havana
Past meets present in the colorful city.
One of the world's most enigmatic destinations for American travelers, Havana is a city of intriguing contrasts. Its crumbling colonial architecture and classic cars offer a glimpse of the past, while its enterprising locals pave the entrepreneurial ways of the future. Despite, or perhaps because of government restrictions, Cubans are naturally innovative, and their resourcefulness is apparent throughout the city. Fusterlandia, an art installation turned neighborhood revitalization project, is one such example. La Guarida, a former movie set that's now a restaurant, is another. Havana's magic is secretive compared to neighboring Caribbean destinations. It's not as polished as San Juan; it's not as charming as Cartagena. But travelers who allow Havana's beauty to unfold will surely discover something extraordinary.
Did You Know?
Did you know a trip to Cuba can also double as a digital detox? As Cuban internet access is still severely restricted, connecting to Wi-Fi can be difficult. Most hotels offer Wi-Fi (at an additional cost), but instead of hiding in a hotel entrance or tourist hub waiting anxiously for a signal, take advantage of being notification-free. Experience the beachy views, mint-infused mojitos and salsa swings with all five of your senses, and save the 'grams for later.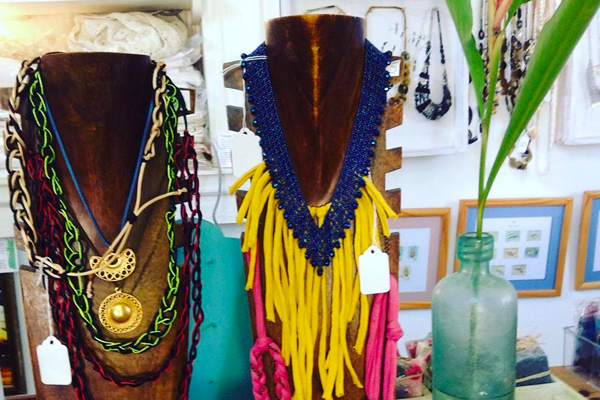 Owned by a Cuban American entrepreneur, Alma Cuba Shop is a quaint boutique that sells Cuban artisan goods. Alma's ever-changing assortment of handmade necklaces, soaps, tote bags and clothing items make great souvenirs, and all purchases support Cuban craftsmen and women. Alma's hands-on owner personally scouts artisanal markets across the country to fill her boutique with unique finds.
"Its crumbling colonial architecture and classic cars offer a glimpse of the past, while its enterprising locals pave the entrepreneurial ways of the future."

Fans of Barcelona's Parc Güell can visit Cuban artist Jose Fuster's mini version in Havana's Jaimanitas neighborhood. Inspired by Antoni Gaudí, with hints of Picasso and Dubuffet, Fusterlandia can't be accurately described in writing. Part art piece, part political statement, part urban revitalization, Fusterlandia is an amalgamation of crude structures, mosaic tile murals and wacky sculptures that have taken over the entire neighborhood. Houses, doctors' offices and local businesses now feature Fuster's whimsical stylings, and increased tourist traffic has spurred economic progress in this once depressed neighborhood. Adventurous travelers can take the bus from Havana to Fusterlandia, but many tourists arrive by taxi. A few local travel agencies can also arrange tours.
Havana is famous for its spectacular cabarets. The Tropicana and the Parisien are the city's biggest names, but the Parisien offers a more intimate setting. Plus, it allows visitors to check out the historic Hotel Nacional de Cuba. Neither show is known for its food, but the performances are legendary. Over-the-top costumes, sultry dance moves and lively Cuban music are the hallmarks of the cabaret, and being an active member of the audience is encouraged.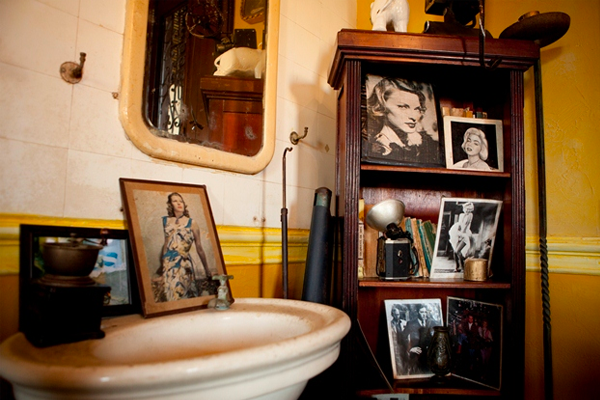 In the early 1990s, the building that now houses La Guarida was used as a filming location for the Oscar nominated movie,Fresa y Chocolate. In 1996, the restaurant's owners refurbished the building to resemble scenes from the movie. In fact, one of the protagonists, Diego, delivered the famous line "Welcome to my hideaway…not everybody is welcome here" that inspired the restaurant's name— "La Guarida" roughly translates to "The Hideaway." Today the building's grand staircases, elaborate tile work and eclectic wall art combine to create one of Havana's most unique dining atmospheres. Rooms are kept purposefully small to imitate the feeling of dining in someone's apartment, and walls are covered in hundreds of framed photographs and eccentric paintings to reflect Diego's uncompromising style. Over the years, the restaurant has been updated to include several outdoor terraces and a sleek rooftop bar. La Guarida's menu features modern renditions of traditional Cuban cuisine as well as several international specialties.
Advanced reservations
are strongly recommended.
Situated along the Havana coastline in the residential Miramar neighborhood, the Meliá Habana feels like a resort oasis near a busy city. The hotel's three freeform pools feature swim-up bars and hydrotherapy jets, and are surrounded by swaying palms and cushioned lounge chairs. The main pool is the largest hotel pool in the city of Havana. Meliá's 397 rooms are dated (which is typical in Havana), but they're well maintained, and stocked with amenities like flat screen TVs and minibars. The hotel has upscale Asian and Italian eateries that draw a large customer base from the nearby foreign embassies. There's also a trendy sports bar that airs American sporting events. Travelers should know that the Meliá Habana is a 20-minute drive from Old Havana and most of the city's tourist sites.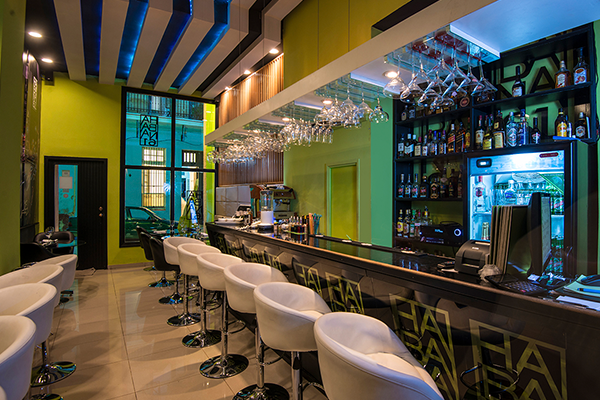 Cuba's family-run restaurants Paladares vary in terms of quality, but Habana 61 is highly ranked by travelers. The restaurant's stylish interiors are a departure from the city's crumbling streets, and its
food
is upscale with traditional Cuban roots. Try the malanga (a local root vegetable) fritters with garlic honey or the pickled bonito (similar to an escabèche style mackerel). The bar serves classic Cuban cocktails like daiquiris and mojitos. Walk-ins are welcome, but cannot always be accommodated in the tiny restaurant, so reservations are recommended.
EXPLORE:
@Alma
, @Fusterlandia
STAY:
@Gran Hotel Manzana Kempinksi
INDULGE:
@La Guarida
,
@Habana 61