Harbour Island
Harbour Island
Swim. Shop. Eat. Repeat.
If your conception of the Bahamas is based on Paradise Island—home to casinos, waterparks and enormous mega-resorts like Atlantis—a visit to Harbour Island will blow your mind, quietly. Tiny, intimate, quirky, old-fashioned but oh-so-stylish, "Briland" (as it's known by locals) has all the charm of the Caribbean with none of the brashness. Fringed on one side by a pink sand beach and by brightly painted colonial-era houses on the other, the 3.5-mile island is the personification of laid-back luxury, frequented by families from the Northeast and the UK who come back every year. There's not much to do here but swim, shop, eat, drink, celebrity-watch... and kick yourself that you didn't start coming here ages ago.
Did You Know?
There are few private cars on the island, so everyone gets around by golf cart—which adds to the appealingly effortless atmosphere. Rent one through your hotel or try Major's, and don't forget to drive on the left. Or rent a bike from
Michael's Cycles
.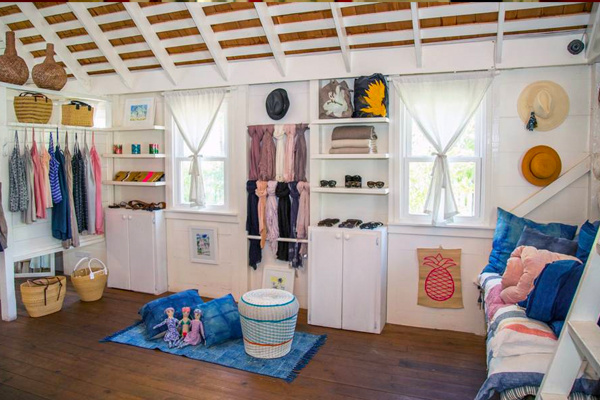 @Dake's Shoppe
On Land
The 17th century village of Dunmore Town (or just "town") is one of the oldest settlements in the Bahamas, and its mixture of New England–style buildings and brightly painted churches give it a Ralph Lauren-meets-the-Caribbean feel. Begin an afternoon's visit with lunch at Queen Conch, a harborside shack where the conch salad is chopped by hand (go easy on the chiles). Then pop into The Sugar Mill boutique, whose impeccable clothing and jewelry were selected by model and island resident India Hicks. Other browse-worthy stops include Shine and Dake's Shoppe; finish up with a rum-tastic Goombay Smash on the patio at the Rock House Hotel.
"Fringed on one side by a pink sand beach and by brightly painted colonial-era houses on the other, the 3.5-mile island is the personification of laid-back luxury..."
On The Water
The beach's beautiful blush color is due to microscopic pink organisms that wash in from the offshore reef, which also helps keep the water incredibly calm and swimmable. No one will bat an eye if you just park it there all day in a pastel haze. If you're feeling more energetic, you can go snorkeling, ride horseback or go for a long walk (aka ogle at the beachfront real estate). Or head to the bay side and Valentine's Marina, where you can hire a boat to take you scuba diving, fishing or exploring other islands.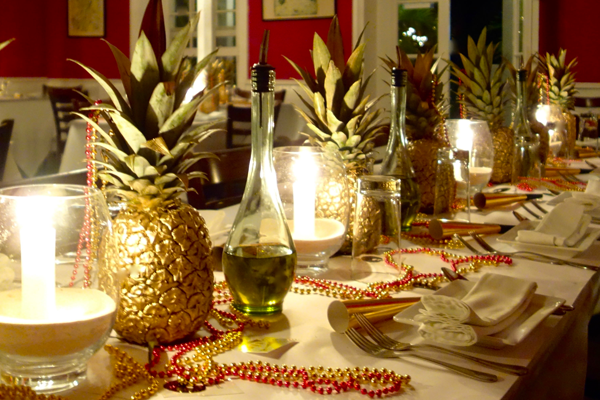 @The Landing Restaurant
Even if you're not staying in one of the 13 India Hicks–redone rooms in this historic hotel in the heart of Dunmore Town, plan a visit for dinner or brunch. The best tables are on the veranda or under the terrace's twinkling lights, but the dining room, with its red-painted walls hung with artwork, is romantic and elegant. The fare could be described as creative Bahamian—spicy stone crab capellini; coconut chicken curry with bok choy; lemon ricotta pancakes for breakfast—all made with incredibly fresh seafood and produce.
Whether you're rich and famous or a mere mortal, you'll wait for a table at this teensy spot directly on the beach, next to the Dunmore. Why? The see-and-be-seen crowd is one reason ("sip sip" is local slang for "gossip"); the view is another. But Julie Lightbourn's food is probably the island's best, from the lobster quesadilla (which usually runs out early—another reason to arrive as soon as they open) to the conch chili to whatever specials are on the blackboard that day. And since it's only open for lunch, and sometimes closes at the owner's whim, the laws of supply and demand are in full effect.
EXPLORE: @Dake's Shoppe
STAY: @The Dunmore, @Ocean View Club
INDULGE: @The Landing Restaurant