Detroit
Detroit, Michigan
The Motor City Makeover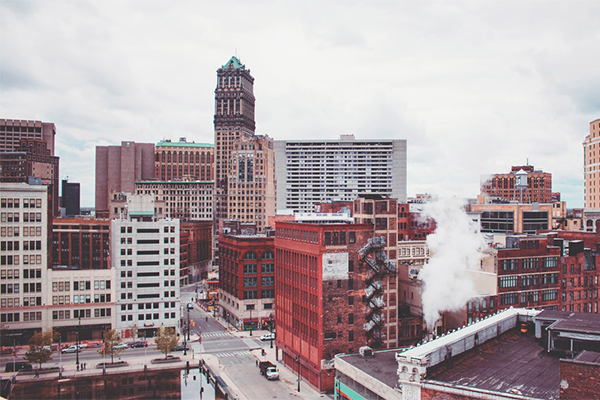 With the dramatic arrival of several new and noteworthy high-end, design-forward hotels, Detroit flips the switch to say goodbye, industrial metropolis; hello, rising phoenix of creativity, art and design.
Field Notes
Venture into the urban landscape to see more from the curators behind the art collection at the Shinola Hotel. Here, three outdoor, free-to-all art projects brought to you from the Library Street Collective. Yes, you'll need to leave your hotel.
Once a decrepit city alley, The Belt now functions as a public art space and pedestrian walkway, featuring rotating outdoor exhibits and large-scale paintings.
Shepard Fairey's largest mural, Peace and Justice Lotus, stands tall — 184 feet tall, to be exact — at One Campus Martius at the core of downtown.
The famous Swoon collaborated with Detroit artist Baba Wayne on a mural in the Jefferson-Chalmers neighborhood — a companion piece to the large-scale installation, Thalassa, from her floating installation at the Detroit Institute of Arts.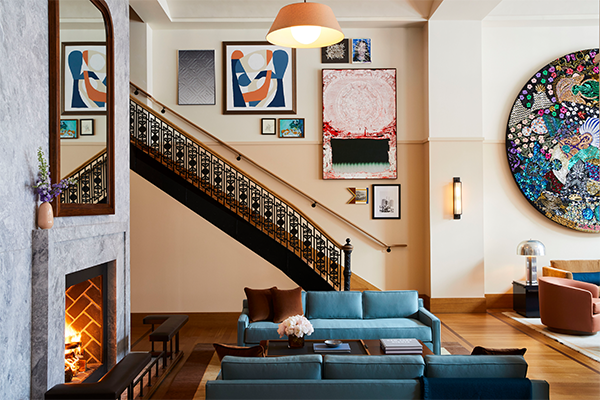 The first thing you'll notice when you walk into the brand-new Shinola Hotel — a beautifully executed extension of its Detroit-based luxury goods company — is local fiber artist Margo Wolowiec's floor-to-ceiling woven panels, which represent important Detroit moments (graffiti, urban farms and the Kern's Clock). Designed by New York's Gachot Studios, the entire 129-room hotel, which seams together two historic buildings on the main drag, reads like a plush, elegant residence belonging to an eccentric art collector. There's a "living room" instead of a lobby, and the moody Evening Bar that makes a new case for classic cocktail culture. Don't miss the chance to dine at San Morello, where Southern Italian-influenced dishes are served in a stunning tile-clad space where classic nonna style meets high design.

Set inside the slim, historic Wurlitzer Building downtown, 106-room The Siren is a pastel-colored throwback to old Detroit glamour, circa 1920s. Travertine floors, jewel-toned velvet, fringed lamps and a showstopper of an antique daybed set the backdrop for up-scaled amenities and a glittering roster of in-house local talent: Populace Coffee; flowers by Pot + Box; several restaurants and bars by Detroit rising star chefs; and a Paramita Sound record shop on way. The entire situation oozes romance, especially the Candy Bar cocktail lounge, tucked behind a curtain and awash in cotton-candy colored everything. Favorite guest room detail: the heavy, woven mermaid coverlets, designed by grad students at Cranbrook Academy of Art.
Detroit's past as a titan of industry lends itself to a new brand of hotel amenity: locally made luxurious objects. Meet the makers behind the movement: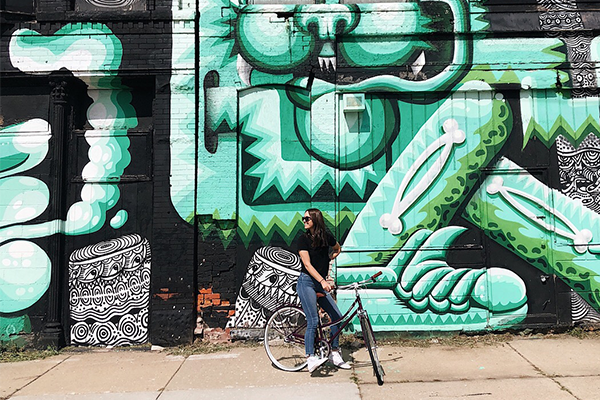 Smith Shop // These masters of metalwork create hand-forged utensils, hardware and furniture. Look for their welded custom door handles at Detroit Foundation Hotel and an elegant sign for The Siren.

Detroit Rose // Candles, with scents like Vetiver + Smoke and Tobacco + Bay Leaf, are go-to guest room favorites.

Detroit Bikes // Manufactured on the west side, the bicycles are on hand at several local hotels for cruising the city.

Detroit Wallpaper Company // Custom wallpapers replicated from an old swatch of Italian watermark wallpaper are seen at Shinola.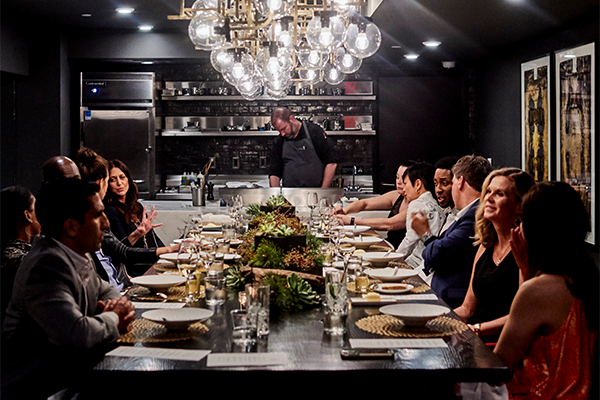 The most coveted and private chef's table in town is at the Detroit Foundation Hotel. Helmed by Michelin star-collecting Chef Thomas Lents, the mezzanine-level experience, which functions like a secret restaurant-within-a-restaurant, looks down through a glass partition onto the Apparatus Room and even has its own kitchen. Lents works his magic at the end of the table from a marble island with built-in cooktop. Nitty gritty: 10 courses; 16 seats. Plan ahead.