Cancun Guide: Fresh Finds in an Established Traveler Favorite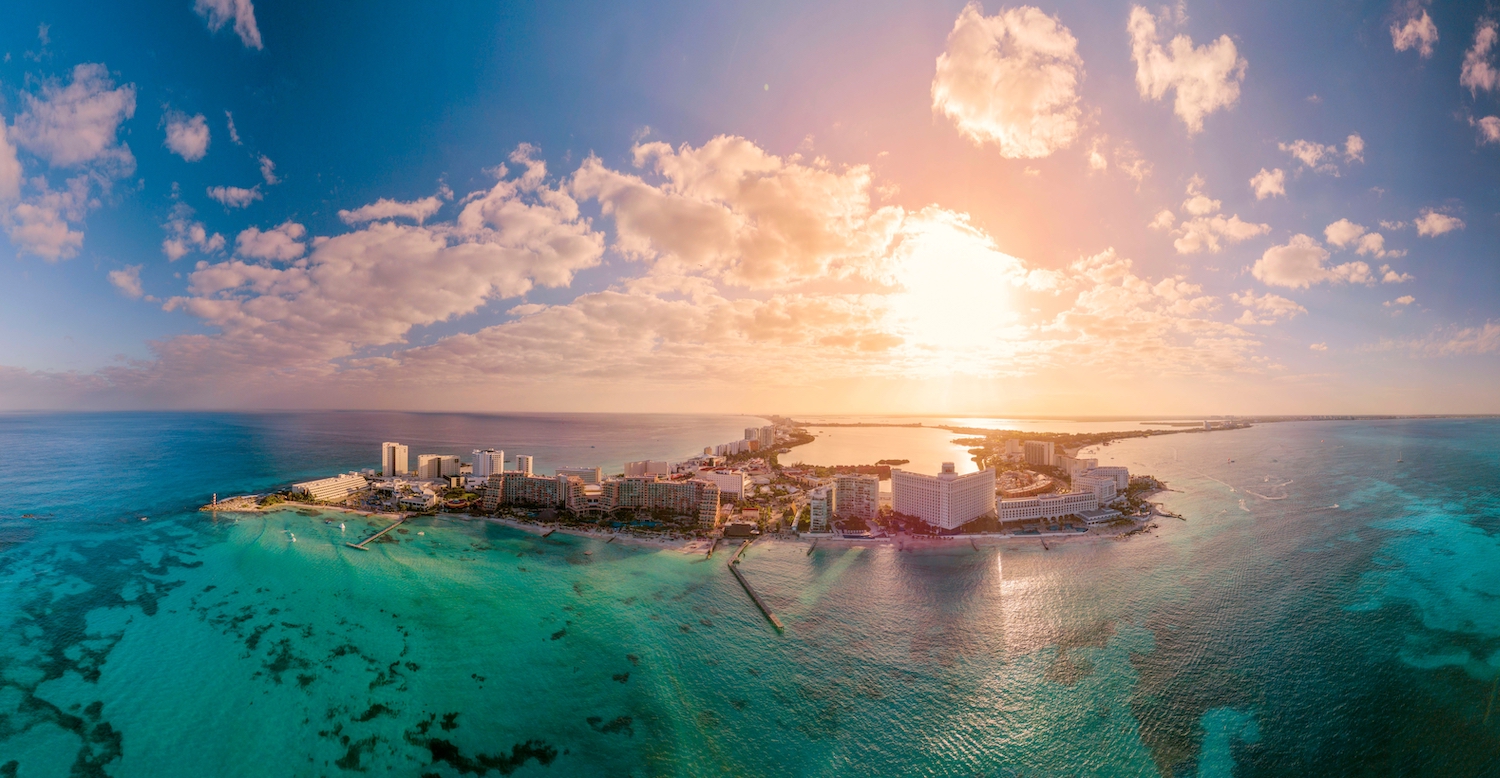 Cancun Guide: Fresh Finds in an Established Traveler Favorite
By

Lisa Shames
Few places in the world succeed in appealing to a hodgepodge of travelers' tastes and desires quite like the Mexican Caribbean's Cancun.
The gorgeous white sandy beaches along its 14-mile coastline offer stunning views of turquoise water as far as the eye can see. Archeological sites provide a glimpse into the ancient Mayan civilization that once called this area home. Sunken ships, coral formations, colorful marine life and even an underwater art museum await divers in Cancun. Nearby cenotes, giant caves formed when the roof of a cavern collapses in on itself, causing them to fill with clear, cool freshwater, are perfect for snorkeling and more magical than they sound.
Cancun Facts to Know:
Second only to the Great Barrier reef in size, the 600-mile Mesoamerican Barrier Reef System is filled with different types of coral, hundreds of fish species, marine turtles and sharks.

Cancun's white sand beaches are made of crushed coral, which ensures the sand never gets too hot no matter how high the temperatures get.

Located on the Caribbean Sea, Cancun is one of Mexico's easternmost points. Isla Mujeres, just off the coast of Cancun, is the first place where the sun rises in Mexico each morning.

Cancun's Hotel Zone is a 14-mile-long island shaped like the number 7 with the Caribbean Sea on one side and the Nichupte Lagoon on the other.
Get Acquainted With Mayan Culture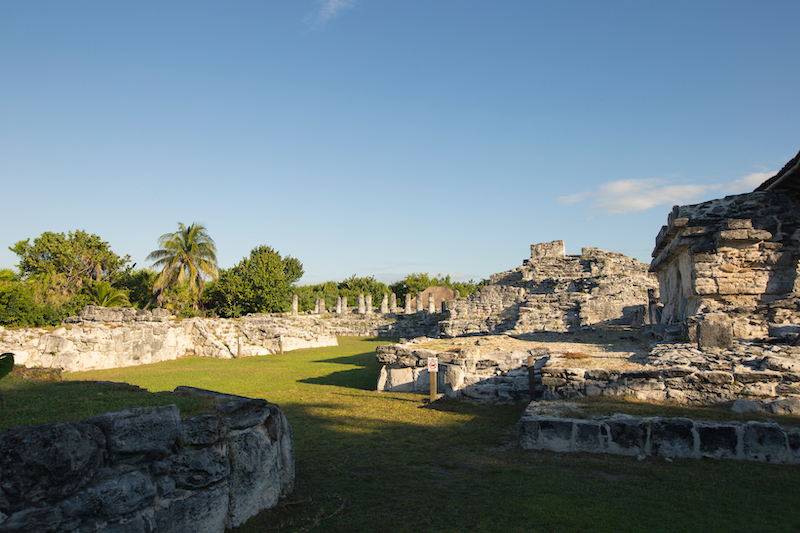 The Mayan Museum of Cancun showcases one of the largest collections of Mayan artifacts in Mexico. Surrounded by dense tropical forest, the museum's main focus is all aspects of Mayan civilization, but it also includes information on the history, archeology, culture, architecture and natural surroundings of the Yucatan Peninsula. Behind the museum, a path leads to San Miguelito, formerly a bustling Mayan community that now includes crumbling stone temples, a palace and a pyramid. (Tip: Bring bug repellent, especially if visiting in the late afternoon.) Keep the archaeological love going by visiting archaeological sites in Cancun, which are part of the cityscape, including El Rey, the largest, consisting of 47 structures dating back to the 2nd and 3rd centuries BC. El Meco, north of Cancun, is the highest in the northern region of the state, and San Miguelito can be accessed through the Mayan Museum of Cancun.
Head south of Cancun and you will find the Riviera Maya. This region holds some of the most impressive archaeological sites in Mexico, like Tulum and Cobá, the latter being one of the most beautiful and largest Mayan archaeological sites. Nestled in the thick jungles of Quintana Roo, it is surrounded by lakes and breathtaking views. The ancient city dates back to the pre-Hispanic Mayan civilization and is one of the oldest Mayan cities in the region.
Discover Beautiful Beaches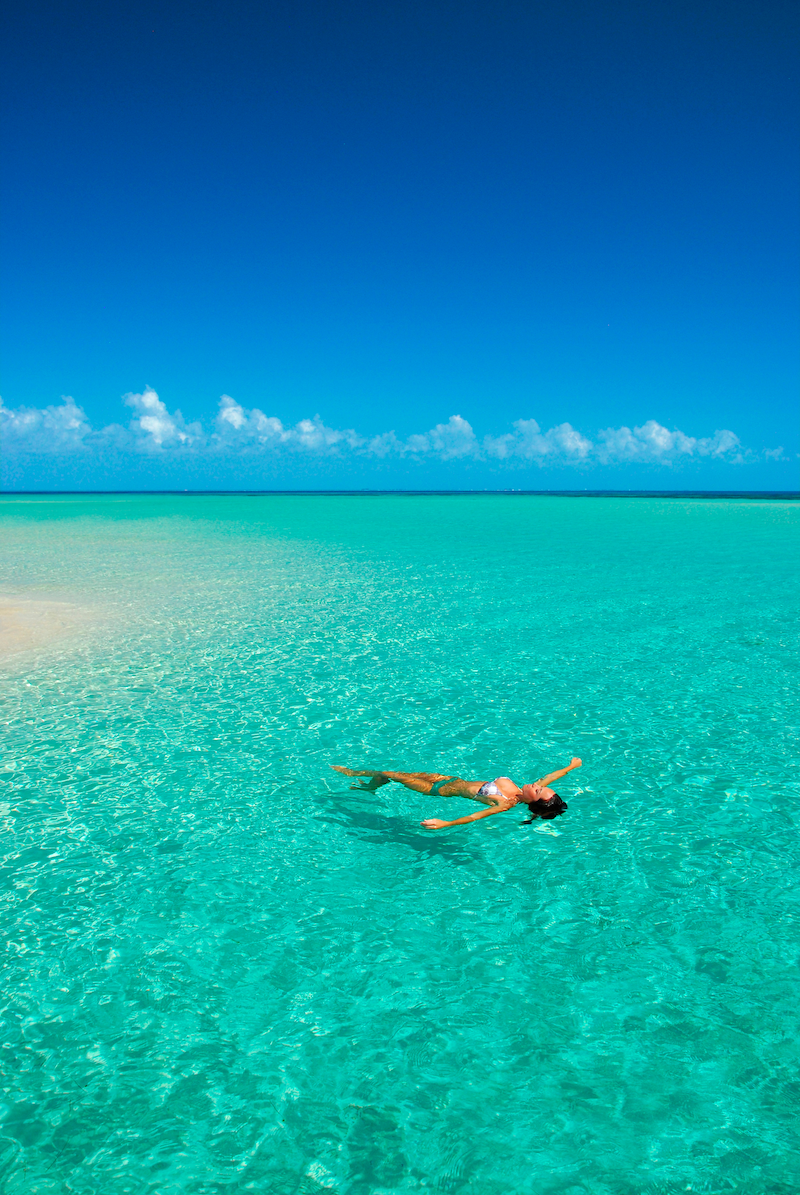 Life is truly a beach in Cancun with plenty of public waterfronts to explore. While all of them offer the same powdery white sand and intensely hued turquoise water, there are a few differences to note. On the Caribbean side of the Hotel Zone, you'll find public access beaches like Playa Gaviota Azul —known to locals as Playa Forum, while in the southern end, Playa Delfines is a great option for people looking for moderate to intense waves. On this beach, you will find a well-known photographic parador.
Find Your Style of Adventure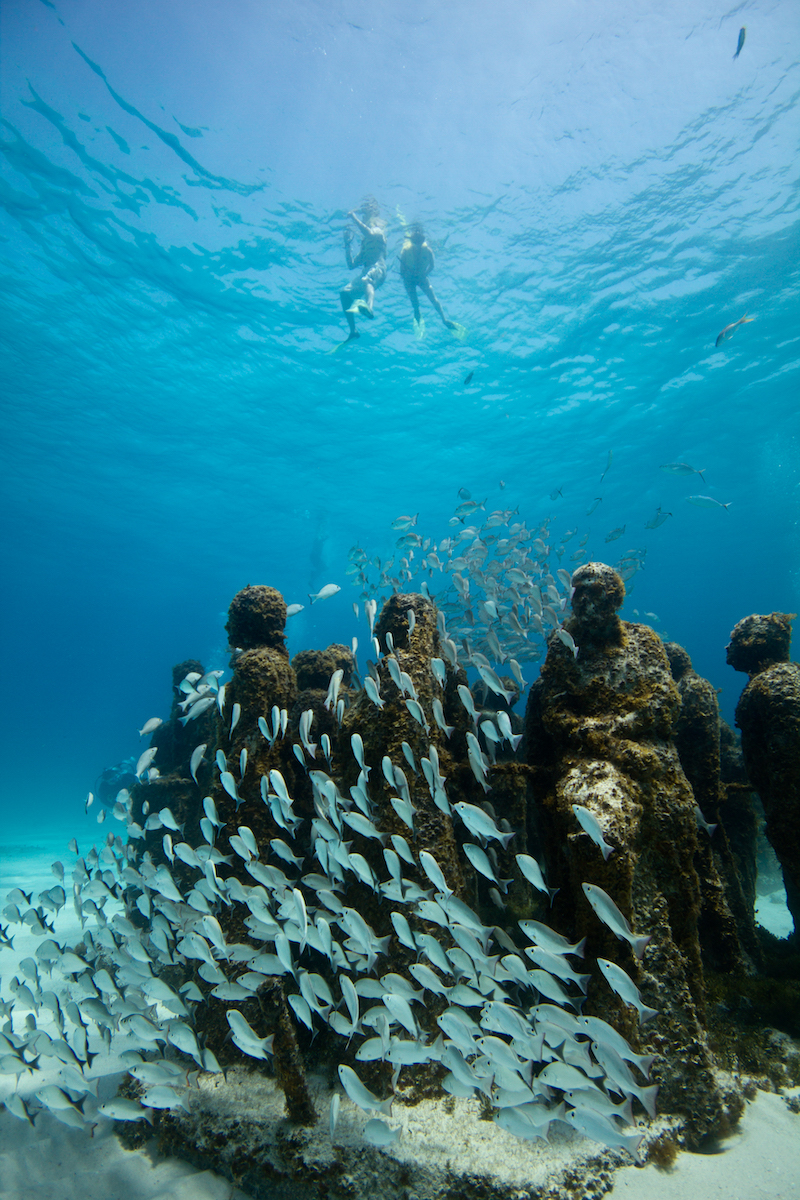 Cancun is a paradise for nature lovers and adventure seekers since there are plenty of things to do. Dive or snorkel in the region's mystic cenotes located nearby (limestone sinkholes), or enjoy the day by the beach, jet skiing or parasailing. Cancun is the kind of place where it's perfectly fine—and encouraged—to lounge in the sun or spa.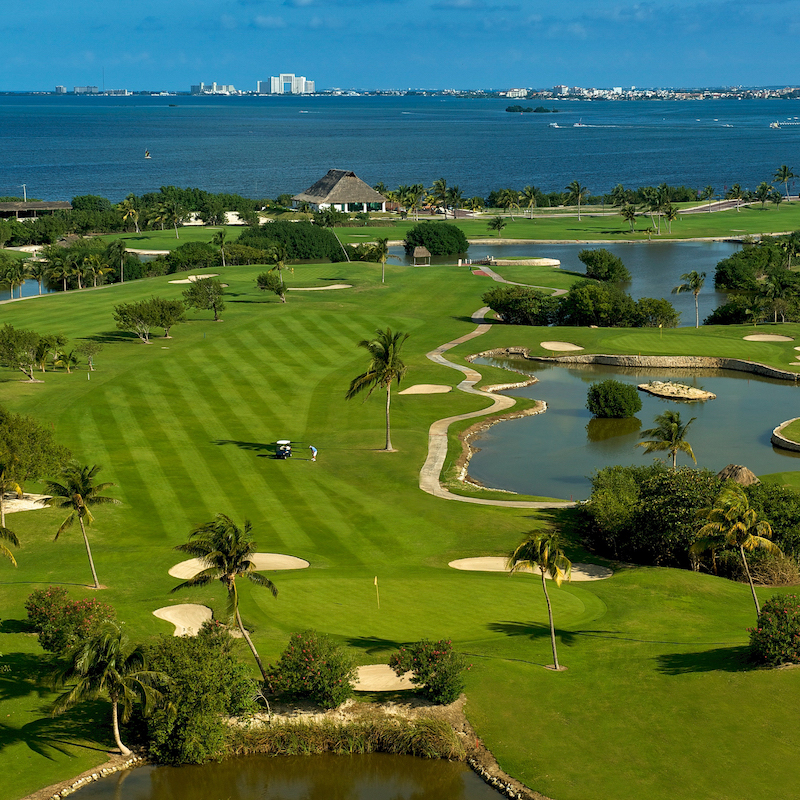 Tee time is yours for asking in this tropical paradise. Jack Nicklaus, Greg Norman and Robert Trent Jones Jr. among others have all had a hand in designing courses here that appeal to amateurs and professionals alike. Unique attributes include mangroves, Mayan vestiges and, of course, views of the ubiquitous turquoise blue water. In other words: Adjust your golf score accordingly.
Take A Bite Of Cancun Cuisine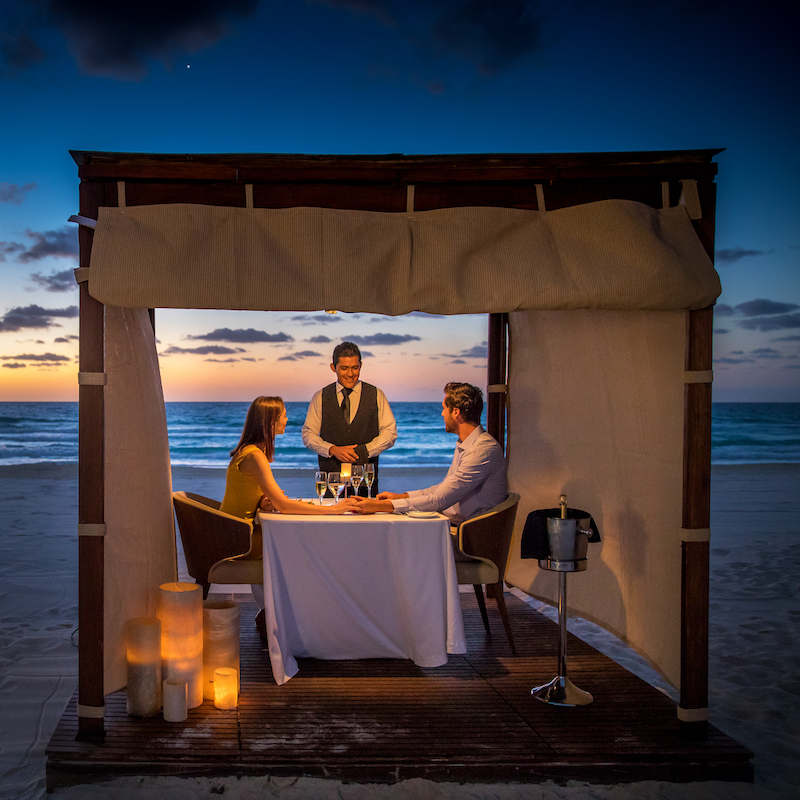 Cancun has a knack of attracting chefs from all over the world, offering cutting-edge cuisine that reflects the globetrotting culinary backgrounds of those creating it. Cancun is renowned for its delectable cuisine and is home to some of the best restaurants in the region. You can find a wonderful mix of authentic Mexican fare and laid-back restaurants downtown, as well as upscale Mexican and international cuisine throughout our restaurants and nightlife options, including restaurants that overlook the Caribbean Sea and the beautiful Nichupté Lagoon, many of which have been recognized by prestigious travel and lifestyle magazines. These restaurants serve haute cuisine dishes featuring sophisticated atmospheres and the best service. They also feature some special performances, mariachi bands, DJ´s and dance shows.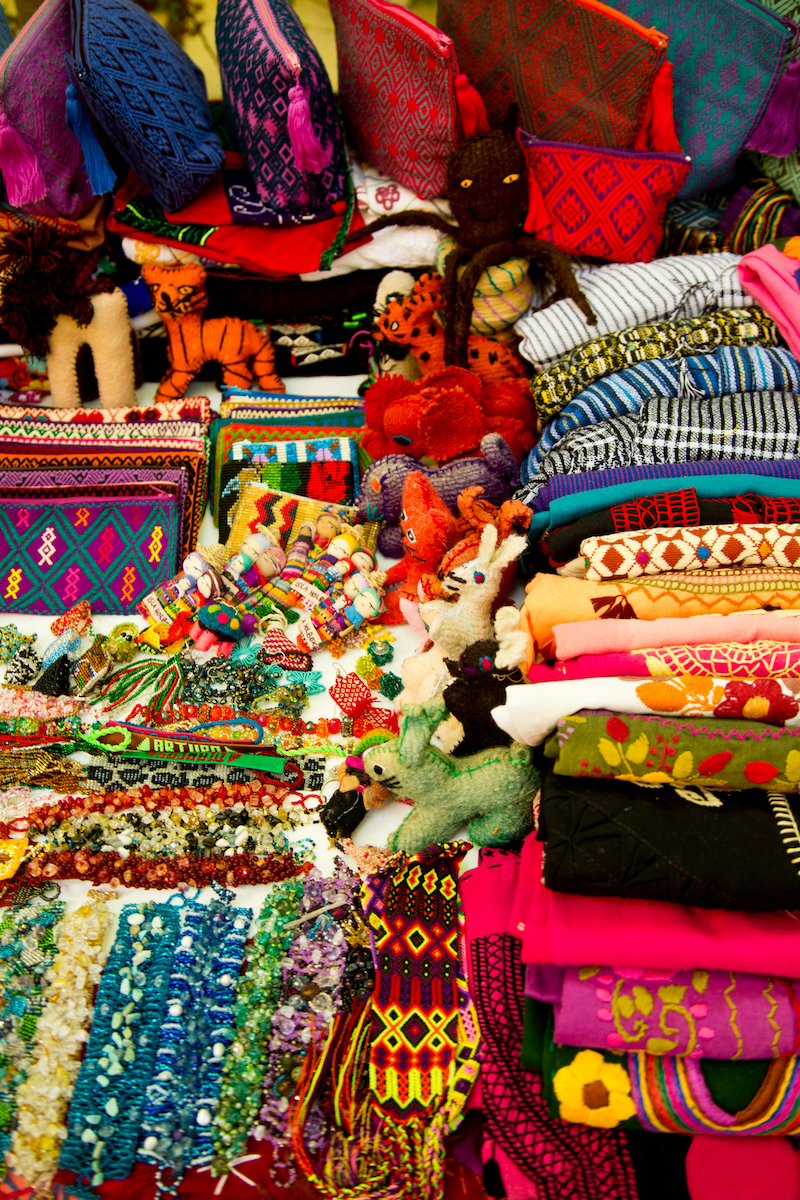 Head to El Centro, known as downtown Cancun, and you'll experience how the locals live with plenty of vibrant street art and markets selling a mix of souvenirs, jewelry, crafts and produce with plenty of food carts to fuel your shopping adventure. And, yes, Cancun offers a variety of hotels and restaurants — ranging from laidback to upscale and everything in-between — and a nightlife scene like no other.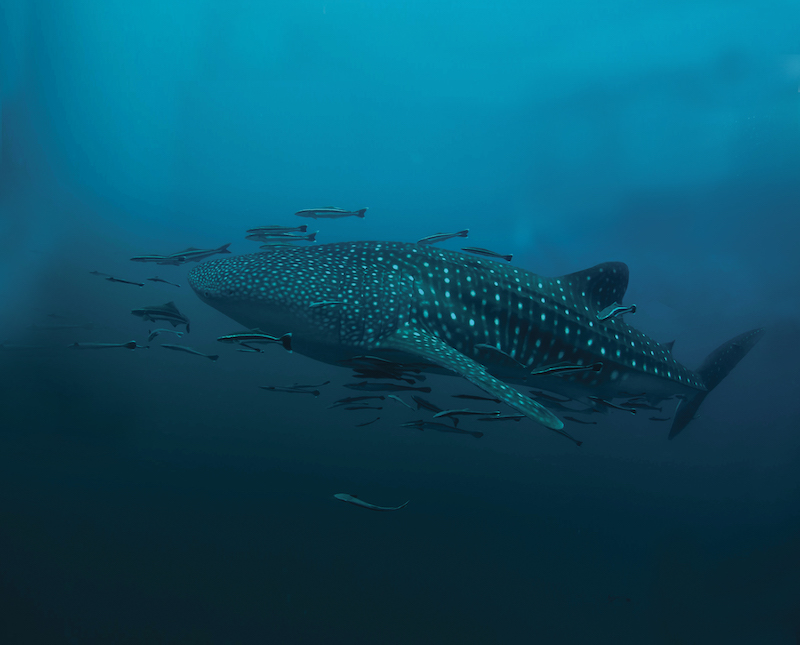 The Mexican Caribbean is the perfect destination to establish a true connection with nature. And with 7,938 species of fauna that have the honor of calling the region home, it's no surprise! Quintana Roo is home to crocodiles, dolphins, manatees, jaguars, coatis, toucans, pumas, armadillos, and spider monkeys, in addition to several species of birds.
In Cancun, book a tour to embark on a great adventure swimming with whale sharks, species that can be seen from May to September in the Whale Shark Biosphere Reserve, a spot located between the waters of Holbox island and Isla Mujeres. If you are lucky enough, you will even spot some giant manta rays, which makes swimming with whale sharks a unique and doubly magical experience. Other underwater species you can interact with are eagle rays, present from December to March, sailfish from January to March.
With its gorgeous turquoise seas, powdery white-sand beaches, and vibrant coral reefs, it's no surprise that Cancun is one of Mexico's most popular tourist destinations. Visit mexicancaribbean.travel/cancun/ to learn more.
*Created in Partnership with Quintana Roo Tourism Board