Boulder Travel Guide: Where to Eat, Stay + Play
Boulder Travel Guide: Where to Eat, Stay & Play
By

Esme Benjamin
There's something about Boulder that makes you want to be a more wholesome person. Frequently lauded as one of America's fittest cities, it's a place where outdoor activity is a way of life, from cycling and climbing in the summer to skiing and snowshoeing in the winter.
The best part is, having doorstep access to all this nature – including the Rocky Mountain National Park – doesn't come at the expense of city attractions. You'll also find reservation-worthy restaurants, luxury hotels, live music (including a drum circle; Boulder has a strong hippie culture), and stores that inspire you to splurge. Pack your poshest athleisure and set out to explore the city that offers the best of both worlds.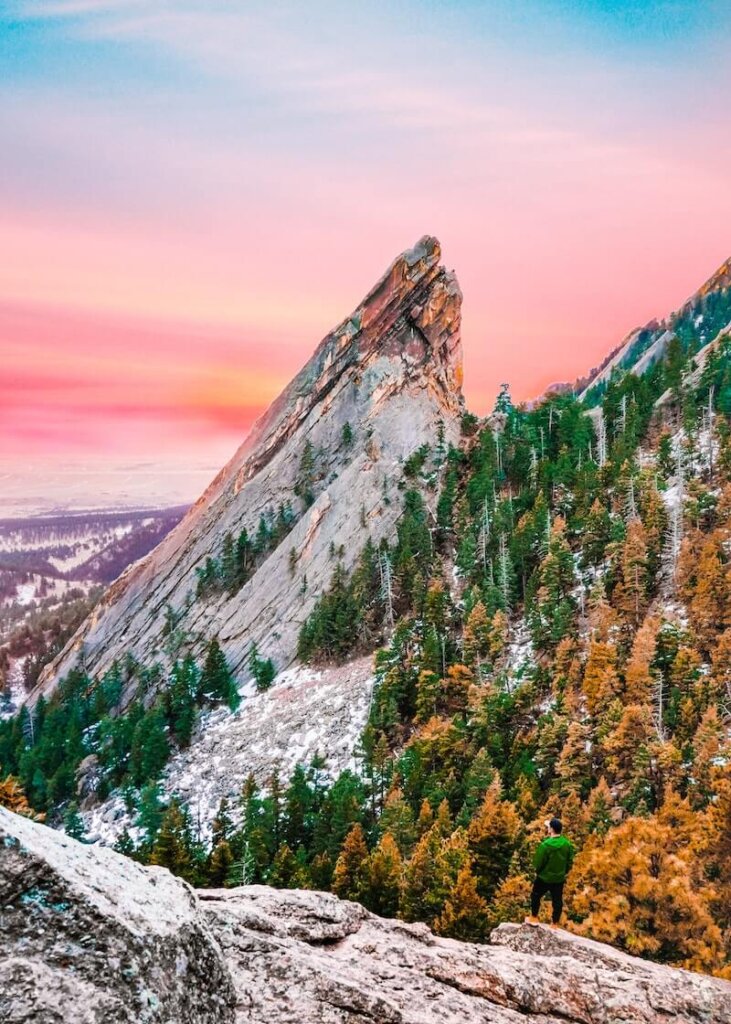 Boulder is an absolute Mecca for outdoor recreation – the kind of place where locals go down to the river after work for a dip or up into the Flatirons for rock-climbing. The city's active and outdoorsy lifestyle is infectious, and will have you pulling on your hiking boots most days. It's only a short drive from the center of town to hikes at Chautauqua Park and Mount Sanitas, but our favorite is the Red Rocks trail, an easy loop through rust-colored sandstone rock formations with an unbeatable view of the entire city. If you want to do like the locals do, up the ante with tubing, rafting, and rock climbing nearby.
Spend a day or two in Rocky Mountain National Park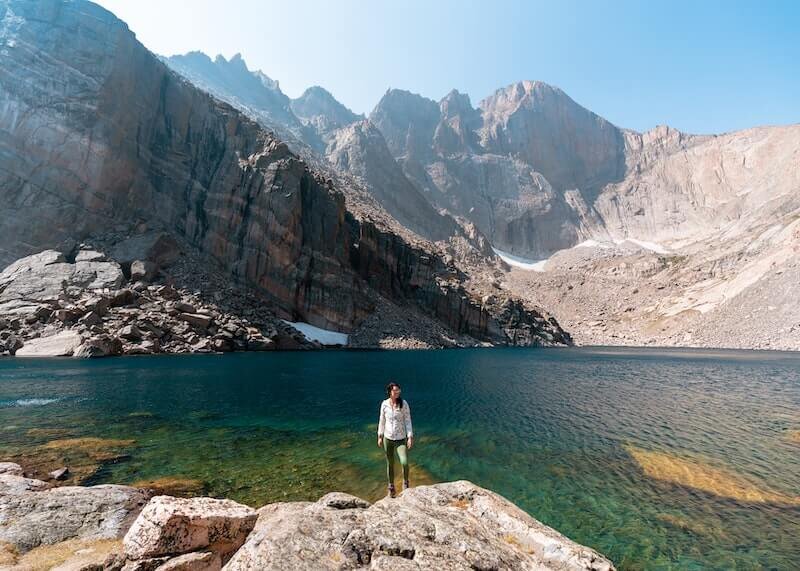 Its close proximity to the Rocky Mountain National Park is incredibly enticing for those who want to experience the best of Colorado's mountain vistas. AllTrails has the scoop on the Park's most popular hikes, but our tip – assuming you're in pretty good shape – is Chasm Lake. Climbing steadily through pretty forest before breaking through the tree line and onto the alpine tundra, the trail culminates in a scramble up and over rocks before arriving at glittering Chasm Lake. Be warned, this is a tough hike up to an altitude of 12,000 feet, but the varied landscape and truly awe-inducing views make it one of our all-time favorites.
Wander along Pearl Street Mall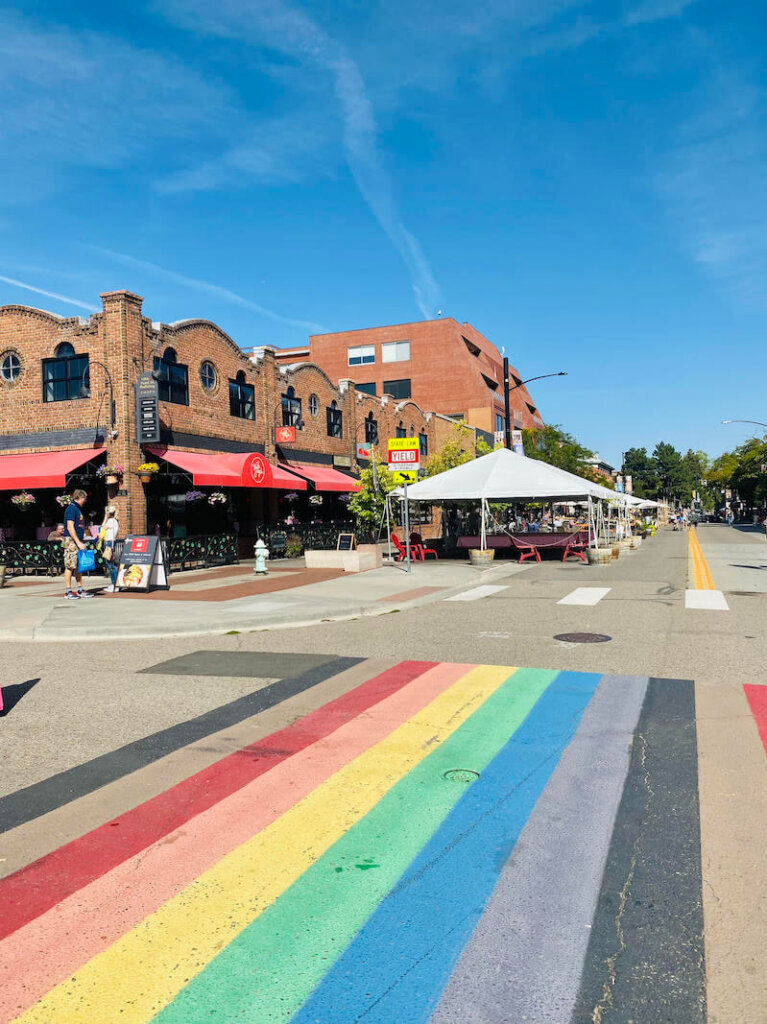 At the heart of Boulder is Pearl Street Mall – a pedestrianized strip of stores, cafes and restaurants brimming with buzzy energy. Get a coffee and a coffee table tome at Trident Booksellers & Cafe, shop stylish outdoorsy attire at Backcountry (technically not on the Mall, but worth strolling a few blocks down Pearl Street for), then grab a dairy-free treat from Gelato Boy (which boats that its gelato has half the fat of ice cream) and watch the street performers do their thing.
Enjoy locally sourced food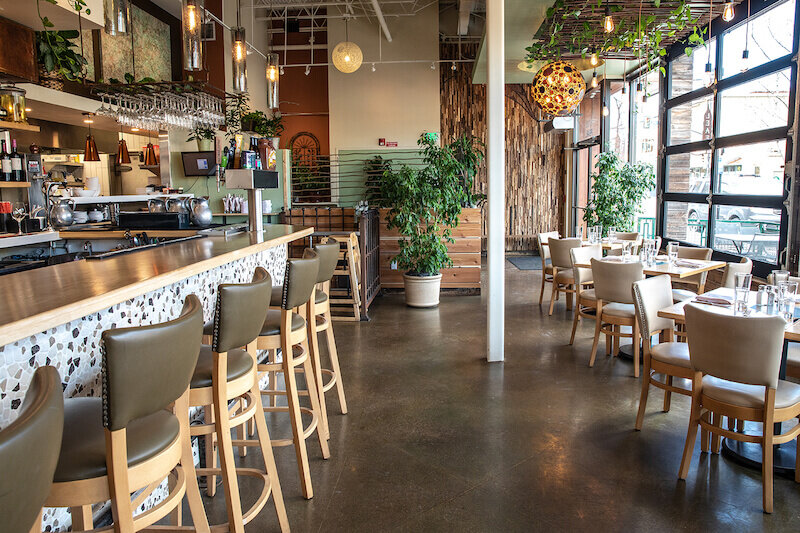 Fun fact: Boulder has the highest per capita consumption of organic foods in North America. It's also an organic and natural products industry epicenter, and this health conscious sensibility extends to the town's restaurants, which boast locally sourced ingredients and lots of nutritious options. Head to Leaf for satisfying, plant-based versions of dishes from around the world, The Kitchen for share plates and killer cocktails (we can't say enough good things about the cured and heirloom tomatoes on naan bread, drizzled with whipped ricotta and tomato caramel), or the Rosetta Food Hall, an upscale, multi-level spot where you can sample cuisines spanning Trinidadian to Thai.
Get a great night's sleep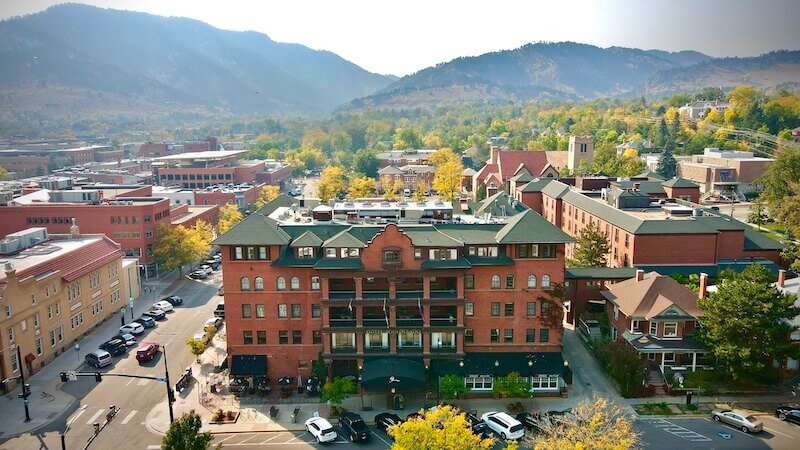 Wellbeing is rooted in good sleep, so you're going to want a restful place to recuperate each night. The Hotel Boulderado has been a mainstay in the city for 100 years. Situated a block from Pearl Street Mall, it's close to all the action while offering you a calming atmosphere and plush beds. For a wellness-centric stay in Boulder, book a room at St Julien Hotel & Spa, a spacious property with mountain views and on-site spa treatments (the Colorado Bliss CBD Massage is perfect to soothe muscles still achy from hiking).