Belize
Belize
Pristine Caribbean Coast & Rugged Jungles
For years, Belize has been bubbling under the radar. Backpackers and cruisers knew it, but besides that, this pint-sized Central American nation (at 9,000 square miles, it's just a little smaller than Massachusetts) barely registered a blip. Recently, however, the country has become a vocal world leader in sustainability and eco-conscious resorts have sprouted up. About time: Belize is home to a pristine Caribbean coastline, rugged jungles, ancient Mayan ruins and welcoming locals. An added perk for American travelers? It's English-speaking.
Did You Know?
Twice a year, Belize plays host to one of the world's great migrations. For a period of a few weeks in late fall and early summer, upwards of two million butterflies pass through the country each day—the equivalent of five butterflies per resident! Visitors during peak periods can expect stunning sightings of several beautiful species, including the Great Southern Whites, Giant Swallowtails, Cloudless Sulphurs and Monarchs.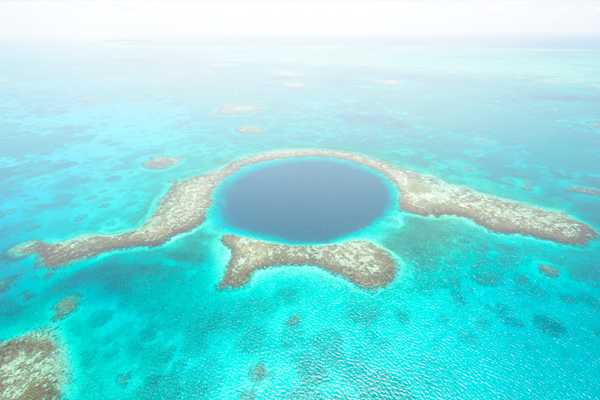 Great Blue Hole // @TravelBelize
The
Belize Barrier Reef
is part of the largest coral reef system in the Western Hemisphere. And thanks largely to government policies—the country became the first to ban trawling fishing in 2010, and permanently suspended all offshore oil activities in 2017—it's regarded as the healthiest living reef in the world. That's a boon for seabound travelers, who can
dive
amidst hundreds of species of fish, plus manatees and sea turtles, and not to mention dozens of species of vibrant corals. One must-stop for divers: the iconic
Great Blue Hole
, made famous by French explorer Jacques Cousteau.
"Belize is home to a pristine Caribbean coastline, rugged jungles, ancient Mayan ruins and welcoming locals. An added perk for American travelers? It's English-speaking."
Maya Cave Treks
The Maya believed the region's systems of caves, cenotes and sunken streams were entrances to the underworld, known as
Xibalba
. Belize has several such netherworldly portals, including
Barton Creek Cave
, in the country's central Cayo District. Here, travelers canoe for several miles in its dark passageways, where archaeologists have discovered 28 Maya skeletons. Nearby at Actun Tunichil Muknal, or the
ATM Cave
, adventurous visitors wade through an underground river, squeeze around narrow corners and pass through crevasses of its dark chambers, home to sacred artifacts and fourteen Maya skeletons, including the famous "
Crystal Maiden
," whose bones have calcified into sparkling stone over the millennia.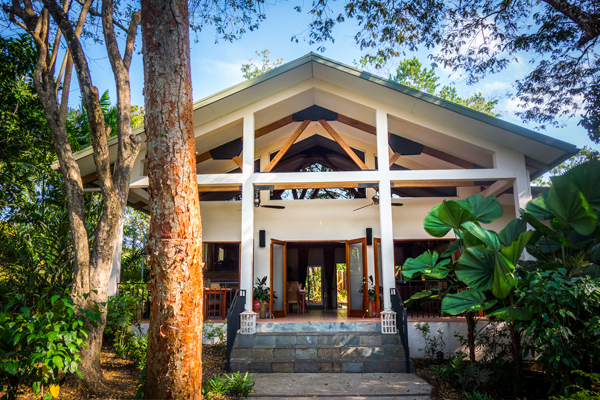 @La Ceiba Restaurant
For the last decade, Ka'ana Resort's La Ceiba Restaurant has set the standard for authentic Belizean cooking. Its locavore-loving chefs source produce for their seasonal menus from nearby farms and the restaurant's own two-acre organic garden. In the elegant, indoor-outdoor dining room, enjoy contemporary takes on regional specialties, such as corn dukunu—Belize-style tamales—with grilled longaniza sausage and pork ribs, slow cooked in a smoky spice blend with local stout ale. Pair your dinner with a glass of wine from La Ceiba's massive wine cellar, the largest in Western Belize. Or, opt for a cocktail: Last year, the restaurant seriously upped the mixology ante in Belize, bringing on the team from Bar Lab, behind Miami's Broken Shaker (a perennial feature on the World's 50 Best Bars list) to design a custom bar program inspired by local flavors.
HERO/EXPLORE: @TravelBelize
STAY: @Mahogany Bay, @Blancaneaux Lodge
INDULGE: @La Ceiba Restaurant