Bacalar Guide: Discover Mexico's Hidden Gem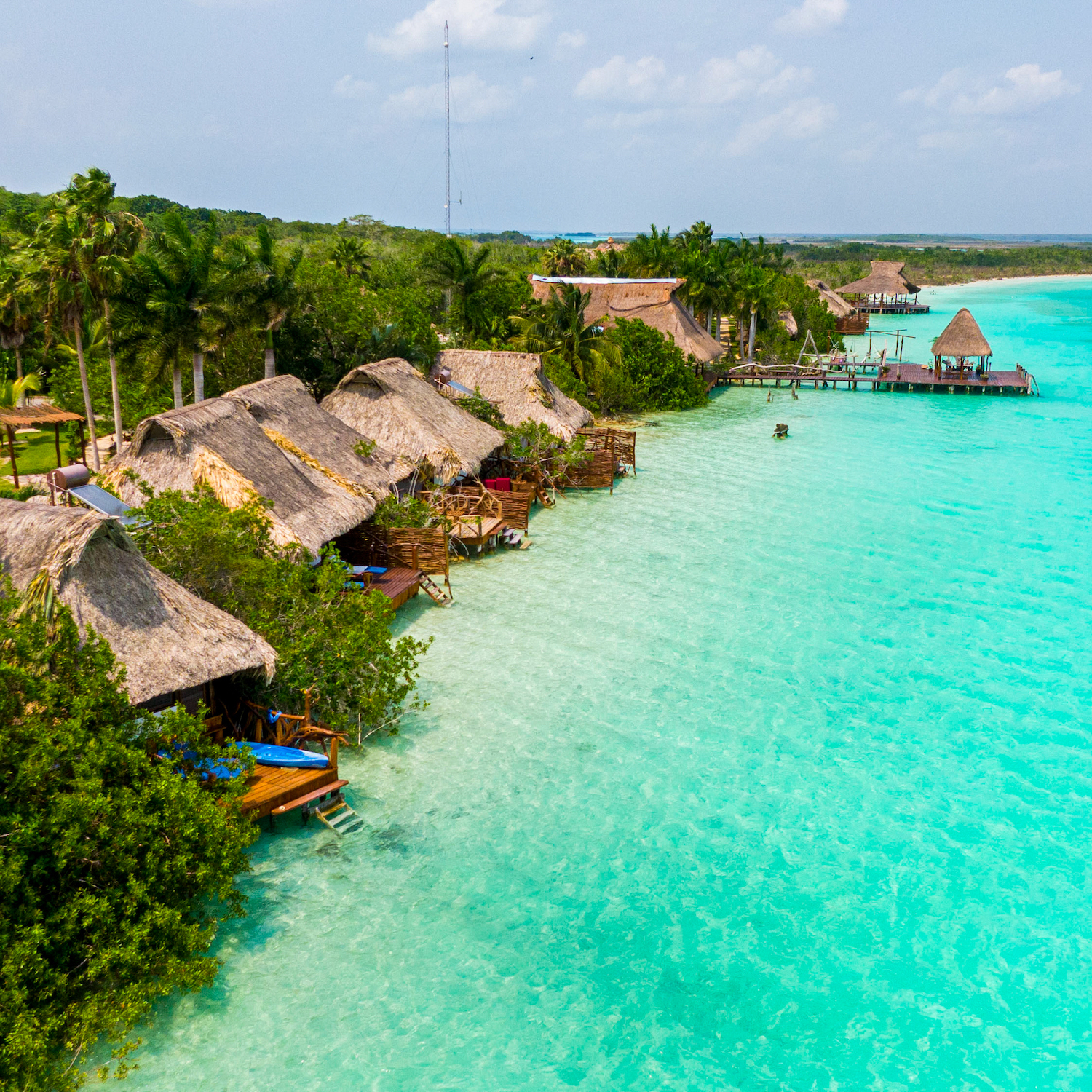 Bacalar Guide: Discover Mexico's Hidden Gem
By

Janis MVK
If you're searching for a tropical escape packed with thrilling adventures, rich culture and peaceful relaxation, paradise awaits you in the south region of the Mexican Caribbean. Bacalar, a small village located south of Tulum, near the Mexico-Belize border, is not only filled with natural beauty, but is vibrant with traditions, folklore, cuisine and artisanal work.
Often referred to as The Maldives of Mexico for its clear waters, Bacalar is home to the Lagoon of Seven Colors, a freshwater lake named for its seven distinct shades of blue. With a white limestone bottom, the waters are clear and perfect for swimming and snorkeling paired with the most magical of sunsets and the freshest of seafood.
The best part? Bacalar is off the beaten Mexican Caribbean path, so picture less crowds—even during its peak tourism months, making it a true hidden gem.
Bacalar Facts to Know:
In the 17th century, Bacalar was often raided by pirates. In 1733, Fort San Felipe was completed to prevent invasions and is now a historic site to visit.

Bacalar is one of the few places in the world where one can find stromatolites, the Earth's oldest fossils.

In 2006, this small village was named one of Mexico's "Pueblos Mágicos", a special honor given to smaller towns, for its culture, cuisine, natural beauty, folklore, art, history, traditions and hospitality.

Bacalar is only around 45-60 minutes by car

from some of the most impressive archaeological sites of Quintana Roo. Highlights include Chacchobén, Kohunlich, Oxtankah, Dzibanché, and Kinichná.

All these sites in the south have a unique architectural beauty; however, Oxtankah stands out because, in addition to its Mayan structures, it is home to the remains of a Spanish chapel that is believed to have been built by the conqueror Alonso de Ávila in 1531.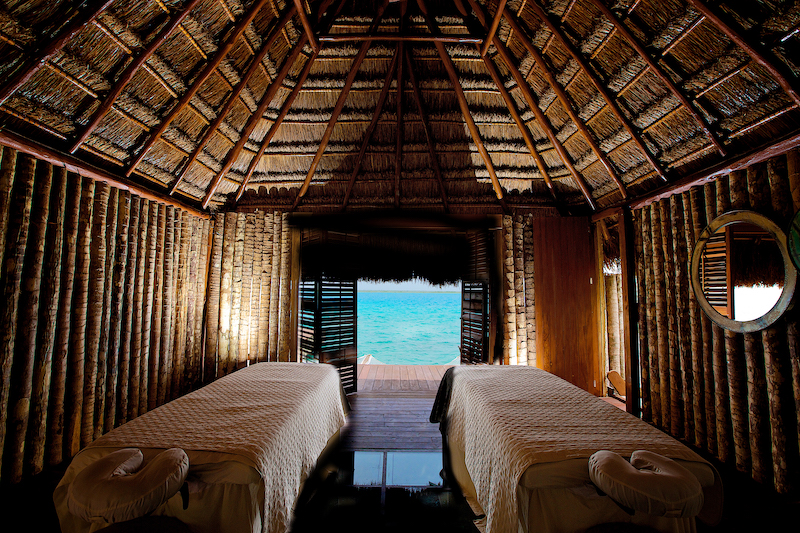 The wellness experience in this town invites you to feel part of nature, offering rustic yet incredibly charming spas, some of them are overwater bungalows, which are the perfect setting for having a spa treatment or Mayan ritual with medicinal plants and local ingredients such as honey, coconut, cocoa, among others.
Many of the spas located in boutique hotels offer the Janzu experience, which is an aquatic energizing treatment that takes place in the lagoon, where you let yourself be guided by a practitioner who stretches and massages your body activating new energy and providing you a profound relaxation.
The wellness experience goes hand in hand with water activities such as sup yoga at sunrise, where the first rays of the sun, the birds chirping and the blue tones of the Bacalar Lagoon serve as the perfect setting for travelers to connect body, mind and soul.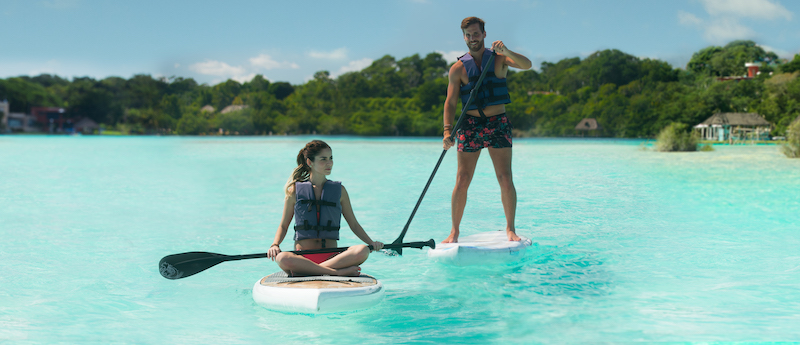 The main attraction of Bacalar is the Lagoon of Seven Colors. Soak in every shade of blue by taking a dip to explore aquatic life. Try kayaking, snorkeling or even taking an interactive tour of the lagoon by boat. Balance your time with the rich history Bacalar has to offer. For adrenaline junkies, ziplining in an amazing adventure park is the perfect fix. Whiz high-speed through jungle canopies with views of the lagoons in the distance and if you're able, catch a glimpse of hiking paths that thread through the jungle below.
Explore Bacalar's Cenotes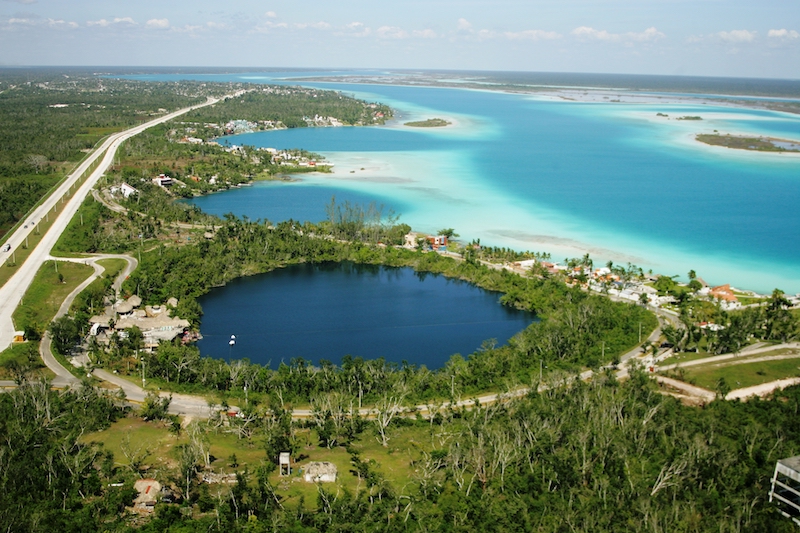 Bacalar is home to four deep cenotes. Enjoy all of them and the uniqueness each one has. Cenote Azul is one of the deepest in Grand Costa Maya with a depth of almost 300 feet. Although not completely isolated from the restaurants and conveniences of modern-day living, Cenote Azul is surrounded by vegetation and right next to the lagoon to hit two places in one. Cenote Cocalitos is the spot for the perfect family getaway. Not only are there lush green areas and access to the lagoon, you'll also find stromatolites, a camping site, and so many water activities like kayaking, boating and swimming. Cenote Esmeralda gets its name from its deep blue waters. There's a narrow gap from which the cenote water meets the lagoon. Lastly, Cenote Negro, also known as the "The Witch's Cenote," gets its name from a local legend that a resident Mayan witch lives upon its shores. This cenote is the darkest of blues the lagoon has.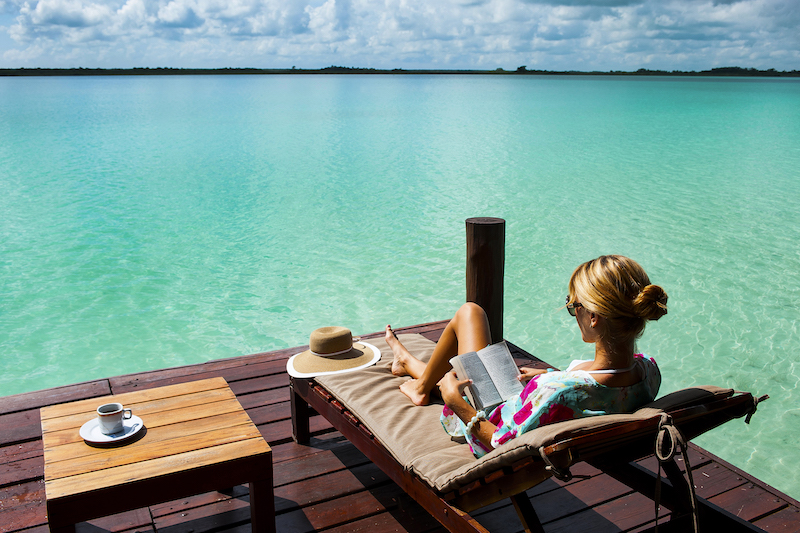 Not having the strongest of wifi, at Bacalar you can truly unplug and unwind. Reconnect instead with nature and hike, run or bike scenic trails with dense tropical vegetation. Or you can take an ecotour with a guided tour guide to discover the beauty of the natural world along with the wonders of the Mayan civilization by bird watching with a certified guide.
Discover the Pirates Channel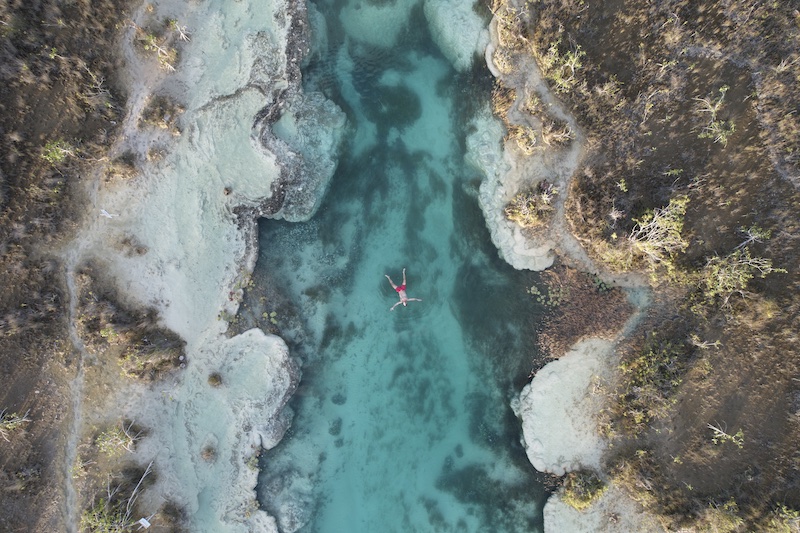 The most interesting spot, rich with history, is the Canal de los Piratas. A small, narrow duct between the Lagoon of Seven Colors and the Chac estuary. "The Pirates' Channel" was once a major trading channel with the Mayan empire, however, these days tourists and locals alike come to enjoy wading through the waters.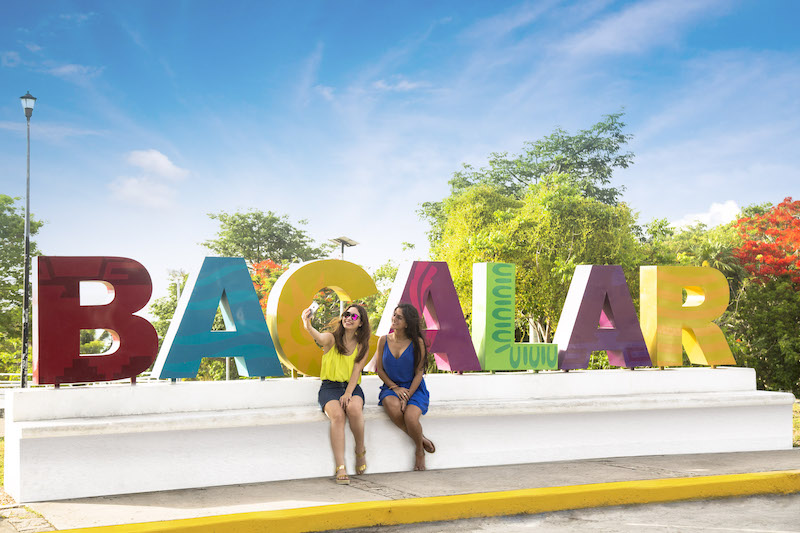 Take in the culture and do like the locals do. Get to know the charm and character of this small village with artisanal shopping from handmade wovens and decor to woodcarvings and more. Looking for a little nightlife? At the Main Square you'll find a relaxing vibe with live bands and tourists and locals alike dancing the night away. As for late-night bites, downtown Bacalar is filled with food vendors.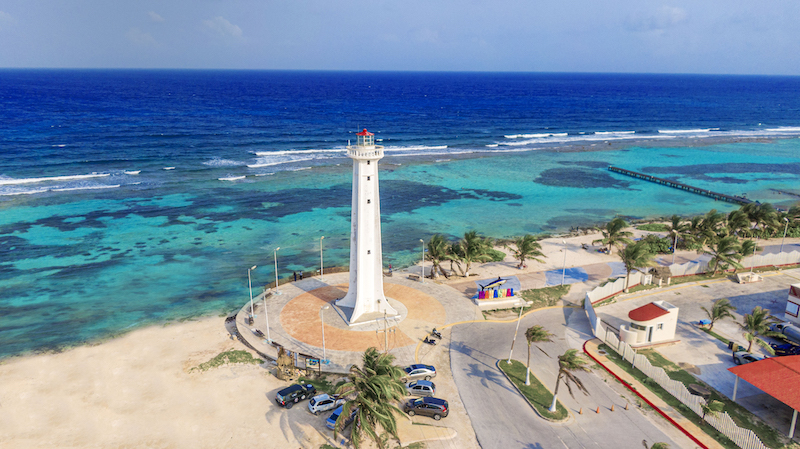 Just an hour drive from Bacalar, sits the coastal town of Mahahual. Mahahual is one of the best places in the Mexican Caribbean for scuba diving, thanks to its warm temperatures, the clarity of its waters (which allows you to have visibility of up to 60 meters deep), its different underwater scenery, and for being home to a wide variety of marine flora and fauna". Here you will find some incredible places to scuba dive, such as Banco Chinchorro Biosphere Reserve and the Xcalak National Reef Park. Banco Chinchorro is the largest coral atoll in Mexico, a protected area that features, besides coral reefs, a lagoon and three cays (Norte, Centro, and Lobos). Some of the marine life species that you will be able to admire at this site include sea turtles, dolphins, eagle rays, manatees, tarpons, and crocodiles, species with which you can interact up close (if you consider yourself brave enough) by diving with them.
Bacalar is a "Pueblo Magico" where nature and culture meet. Visit mexicancaribbean.travel/bacalar/ to learn more.
*Created in Partnership with Quintana Roo Tourism Board