Amsterdam
Amsterdam
"I AMsterdam"
Amsterdam's reputation as a party city isn't going anywhere, anytime soon, but meanwhile it's also establishing itself as a hotspot for chic new hotels and restaurants. That, coupled with the city's recently renovated vibrant arts and entertainment scene, is making this European town increasingly attractive for a weekend getaway for the jet-set crowd.
Did You Know?
There are 165 canals in Amsterdam, totaling up to more than 100 km (60 miles). With this many canals, Amsterdam has 1,281 bridges for pedestrians and bikers to explore the city.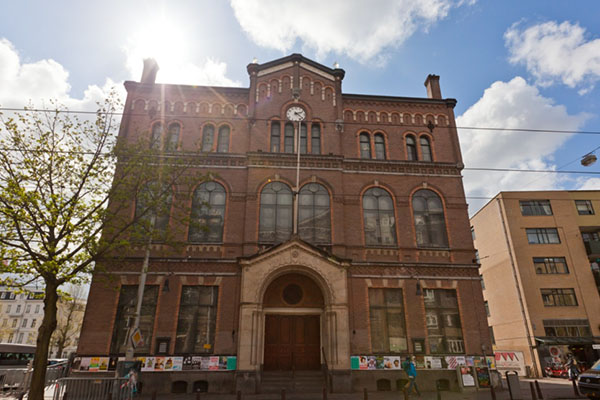 Music buffs flock to this world-renowned concert venue to catch acts like Robbie Williams and Bayshambles. It's housed in an 18th-century church with a large stage overlooked by two balconies and large glass church windows.
"Amsterdam is establishing itself as a hotspot for chic new hotels and restaurants."
It was 14 months behind schedule, but Eurostar finally launched its long-awaited high-speed train service to Amsterdam from London in April, meaning a weekend trip from England is a mere three hours and 41 minutes away. For Americans, it's now easier than ever to do both cities in one trip across the pond.



The quick 43-minute drive to the city of Lisse is incredibly worth it, trust us. Southwest of Amsterdam, it's known for its Keukenhof garden, which has millions of spring-flowering bulbs. Blankets of flowers woven around walking paths makes this gem one of the most picturesque places ever.

It's hard to make your way through Amsterdam without a stop at one of the world's most famous museums. Housing the largest Van Gogh collection in the world makes this one of the city's top tourist attractions for a valid reason. Perhaps the most entertaining time to check it out is Friday nights, when the space becomes a social expedition with live music and cocktails attracting a young and hip crowd.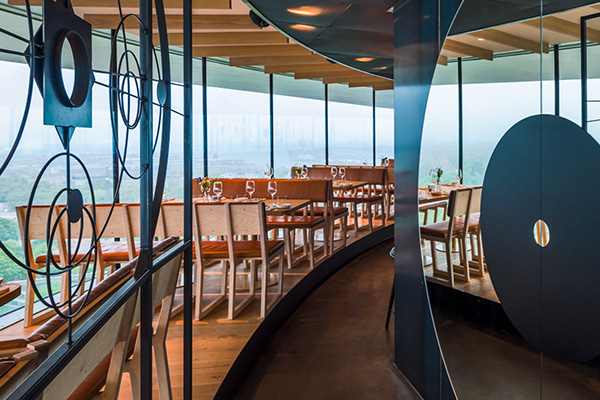 Remember those kitschy revolving restaurants you used to go to before high school dances? This is nothing like that, with the exception of the fact that it revolves. Inspired by
Jaimie van Heije
, Moon is a revolving restaurant located on the 19th floor of the landmark
A'DAM Toren
, offering a unique fine-dining experience with a spectacular 360-degree panorama of Amsterdam. Expect classical
dishes
with a modern twist and a focus on local ingredients. Everything about this experience "revolves" (get it?) around the food and overall dining, making it a night to remember.

Michelin-star-winning chef Gert-Jan Hageman converted this former glass conservatory into a foodie's dream world. A daily rotating menu is created depending on what makes its way into the restaurant from De Kas's polder farmland and its on-site gardens. On lovely summer days, lunches and pre-dinner drinks are served outside on the patio in the herb garden (yes it's just as picturesque as you could possibly imagine).