Life, Travel and Introduction to Chelsea Martin
Life, Travel and Introduction to Chelsea Martin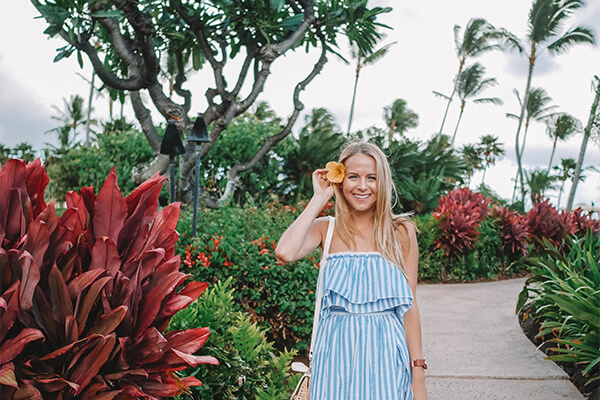 We interviewed Chelsea Martin. Chelsea leads Full-Time Travel's luxury boutique travel agency. She began her career in corporate meetings and incentive travel and has since moved to the luxury leisure market a few years ago. Her genuine charm and passion for service sets her apart. Below, she tells us a little more about herself and how she views the travel industry and the value of using a travel advisor:
Where did you grow up? Where do you live now?
I grew up in San Diego, and have lived in Austin, Texas for the past five years. However, I just moved to New York City and couldn't be more excited!
Why should someone use a travel advisor to plan their trip?
A common question I receive is, "Why should I work with you? Doesn't the internet provide everything I need?" While the internet does offer a large amount of (if not too much unvetted) information, a Travel Advisor adds a human connection and a personalized approach to travel planning. A Travel Advisor gets to know everything about their client: their likes/dislikes, what they do in their free time, their favorite types of food; little nuances, such as the fact that they like to start their mornings off with a 6 a.m. run, and prefer to have a hotel located within a few blocks of a juice shop. Good Travel Advisors foster a relationship with their clients and are included in many life events, such as being invited to their weddings, etc. The internet cannot replace this. Additionally, we are able to get the VIP treatment for our clients based on the relationships we personally have with hoteliers — this can include multi-level upgrades, complimentary breakfast and hotel credits, personalized experiences, better rates and more.
Do you specialize in a specific place or type of travel?
I plan trips all over the world (so far in every continent besides Antarctica), but I specialize in luxury travel. I began my career in travel planning focused mostly on honeymoons; but I've evolved to now planning everything from couples' babymoons, anniversary trips, family vacations and more. My top destinations are Italy, Greece and France, although Bora Bora and Africa are becoming increasingly more popular.
What is a misconception about travel advising?
That the career is dead and antiquated. The role of a Travel Advisor has evolved and the misconception that travel agents are merely transactional and can easily be replaced by the internet has been proven wrong. The relationship between an advisor and their client is unmatched, and the customization that a travel advisor can offer is equally important and special.
In your eyes, what is the future of travel agencies and planning?
The industry of travel planning and advisory will continue to grow. There are more travelers and adventure seekers than ever before, and seeing the world and having unique experiences has never been more valued.
On average, how many nights do you spend in a hotel a year?
I spend more nights in a hotel bed than my own, typically around 200.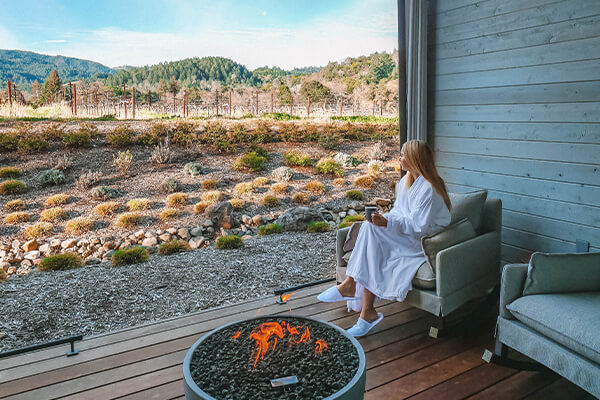 What sets you apart from the thousands of other agents in the world?
There are many great agents, but my passion for travel and creating special moments for my clients is what sets me apart. No itinerary is the same — just as every traveler is unique and is looking for a custom experience.
Favorite weekend destination?
One of the aspects I am looking forward to living in New York City most is the access to more destinations for weekend trips! Growing up in California, I have a lot to see and experience along the East Coast. That said, I love Palm Springs and Ojai, California. I also love quick trips to Fredericksburg, Texas, about an hour outside of Austin, for wine, German fare and a small-town vibe. For quick flights around the U.S., I love the charm of Charleston, South Carolina and the food and culture in Santa Fe, New Mexico.
Top three hotels you have experienced?
This is such a difficult question. I have been extremely fortunate to experience many of the best properties throughout the world, and each one is unique and special for very different reasons. With that being said, three properties that particularly stand out are: (1) Song Saa Collective Private Island in Cambodia — the way that they combine luxury and sustainability so seamlessly is amazing; (2) Palazzo Avino in Ravello, Italy — family-owned with stunning panoramic views, unique accommodations and the best almond milk cappuccino in the world; and (3) Four Seasons Florence — truly an oasis in the middle of my favorite city in the world, with stunning gardens and an incredible staff!
In the coming months I am spending time in the South of France, St Barths, Tanzania and Rwanda, so this list is ever evolving!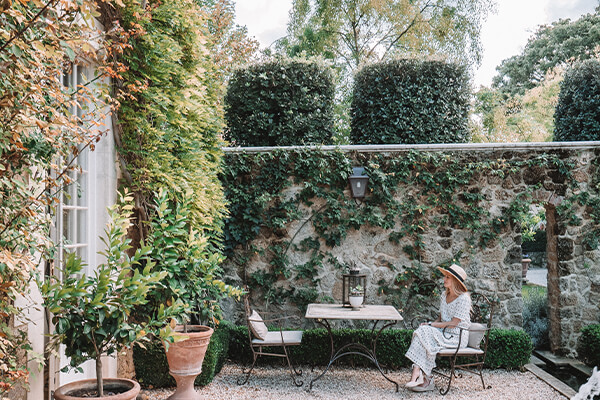 What is the one item you can't travel without?
My iPhone!! It truly does everything — from access to email (work and personal), safe storage of my trip detail and itinerary, easy access to Google Translate and Google Maps, and finally, keeping me connected with loved ones back home via Instagram, WhatsApp and more.
If someone wants to plan a trip, how do I reach you?
Send me an email at chelsea@fttadvisor.com and share a little bit about the type of trip you are interested in taking. Can't wait to hear from you and help you plan your next adventure!